Barcelona is an incredible city. From the hipster neighbourhoods and the graffiti walls of El Carmel to Gaudi's distinctive architecture and the beautiful beaches of Barceloneta, this cosmopolitan capital is bursting with things to see and do. Without a doubt, it's got something for everyone. And you won't have to go far to find your perfect place to eat, drink, shop or sightsee. It's rather impossible to have a bad time within the city. But some of the best advice you'll ever get is to travel a little further out. Because in the outskirts and surrounding region of Barcelona, you'll discover some incredible gems. Here are 5 places near Barcelona that will blow your mind...
1. Siurana
This spectacular village is just over 2 hour's drive from the city and it's worth a visit for anyone who loves the great outdoors. It's a paradise for hikers, climbers and walkers alike and the views are like something out of a fairy tale. It's also a great place to visit for wine lovers, with many small family-run wineries in the area which have developed international recognition. With an incredible natural landscape and the most picturesque hill top panoramas, Siurana is not to be missed.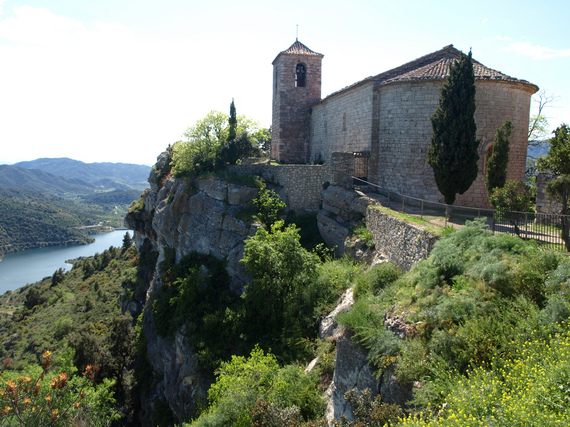 "Siurana, església" by Miquel Colomer Planagumà is licensed under CC BY 2.0
2. Sitges
If you've chosen Barcelona as your holiday destination for its great mix of city and beach, a day trip to the old fishing town of Sitges is perfect for you. Located further south along the coast from Barcelona, it's easy to get to and there's a choice of 17 beautiful beaches for sun seekers. There are also 3 gay beaches and a choice of mixed / nudist beaches as well as some more secluded spots for couples or families.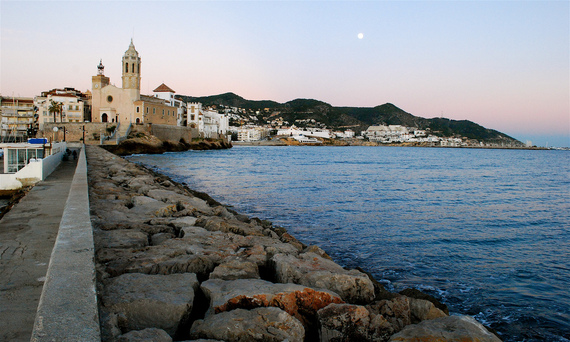 "Sitges Seawall" by Valerie Hinojosa is licensed under CC BY 2.0
3. Tarragona
Another 40 minutes from Sitges is the fantastic seaside city of Tarragona. Perfect for a daytrip or an alternative base to Barcelona, Tarragona is a destination that has it all. It boasts great weather and long hours or sunshine, glorious beaches that are never overcrowded with picturesque spots to sunbathe, countless historic monuments and UNESCO World Heritage Sites to check out, plus some of the best tapas bars in the Catalonia region. For food that will really blow your mind, don't miss the Tarragona dTapes Festival every April.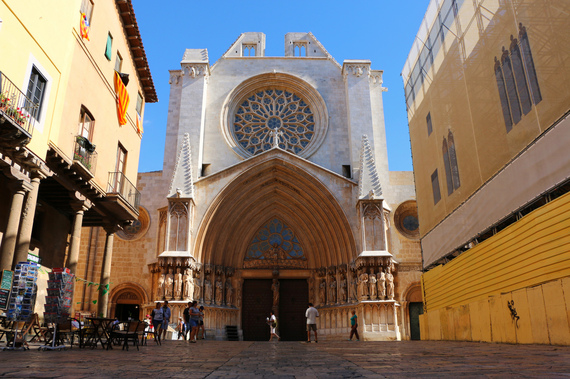 "Tarragona, Spain" by Juan Antonio F. Segal is licensed under CC BY 2.0
4. Figueres
For Dali fans, it really doesn't get better than the small city of Figueres. The small but exciting capital of the comarca of Alt Empordà in the province of Girona, this charming destination has a number of unmissable attractions. The Salvador Dalí Theatre-Museum is the most famous attraction; a place where art lovers will get to see some of the Spanish surrealist artist's finest works. Also not to be missed are Sant Ferran Castle, Museu del Joguet de Catalunya, Museu De L'Empordà, and the Iglesia de San Pedro.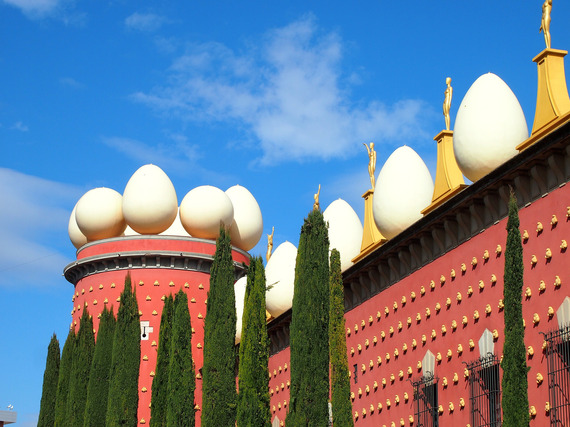 "Dalí Theatre-Museum @ Figueres" by Momo is licensed under CC BY 2.0
5. Olot
To get away from the hustle and bustle of Catalonia's cities and for views that will make you never want to leave, visit the stunning mountain town of Olot. Set in the foothills of the Pyrenees, visitors can enjoy a slow pace of life along with the town's rich history and culture. The architecture is truly elegant and nature lovers will fall in love with the lush green surroundings.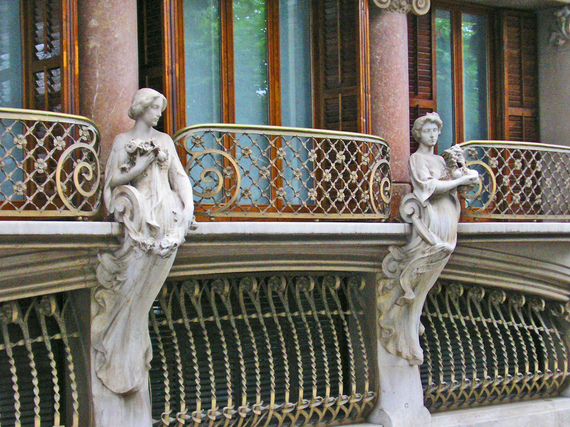 "Modernisme in Olot: caryatids by Arnau i Mascot" by Mario Martí is licensed under CC BY 2.0