Travellers who have made their New Year's Resolutions to include a little adventure in their lives will hopefully appreciate the following three suggestions. Each option is an exciting, adrenaline-rich experience of a lifetime and, as people hunt for more and more adventure on their travels and strive to get off the beaten path, these three trips are perfect solutions.
Trekking in the Himalayas
Himalaya, in Sanskrit, rather appropriately means "Abode of snow," which describes this famous Asian mountain system perfectly. Stretching more than 2,500 kilometers (1,500 miles), the Himalayas are well known and have been associated with many great mountaineers and adventurers over the years. "Remote and majestic" describes this wonderful environment perfectly.
Imagine a trek through the Everest and Annapurna regions, visiting fascinating Bhutan, Tibet, Sikkim and Pakistan. Hike through the Indian Himalaya, including Nanda Devi and Ladakh. Whatever the experience required, whether it's something extreme like offered here or a bit more relaxed like this, you can experience the heart-stopping adventure of mountaineering, mountain cycling, climbing, hiking or trekking in this incredible landscape or experience a wildlife safari in the Chitwan National Park. Learn more about the culture in the area, visiting Sherpa villages, eating the local food and enjoying the colourful markets along the way.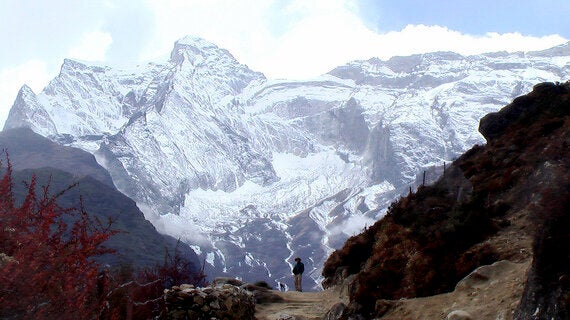 The Rickshaw Run is a journey with a difference. What this entails is several adventurous teams driving Auto Rickshaws along various routes across India. Every time the route changes to keep the Rickshaw Run fresh and exciting.
Travelling a distance of 3,500 kilometers (2,174 miles) in what has been described as a 7-horsepower "glorified lawnmower" (totally unsuitable transport for such an epic journey) the Rickshaw Run is a fun adventure running over a two week period. As there is no set route each time and there are only a few things guaranteed. That you and your travelling companions will get lost, or stuck somewhere, or that you will break down along the way.
One more thing is guaranteed, however, and that is the incredible party thrown at the end of each run, which kind of makes it all worthwhile.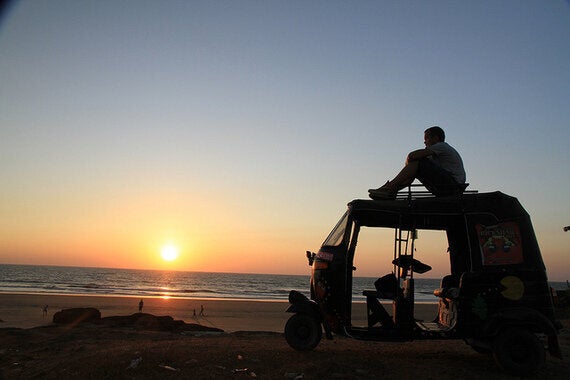 Take a trip from Victoria Falls in Zimbabwe all the way down to the modern city of Cape Town in South Africa. This trip includes everything from bungee jumping off the those incredible falls, to white water rafting, and then on to dune sledding in the stark and beautiful deserts around Swakopmund, as well as exploring the nature reserves in Namibia. At the end of your trip relax and enjoy wonderful scenery, shopping, food and wine in cosmopolitan Cape Town.
How about travelling from Nairobi in Kenya all the way through to Lilongwe in Malawi, the "Warm Heart of Africa"? Starting off in Kenya and traveling through Tanzania, the most amazing wildlife can be seen in the Serengeti and Manyara National Park. While not game gazing, relax and get a tan on the beautiful sandy beaches of Zanzibar or go scuba diving in Lake Malawi.
Many more spectacular overland tours are available, taking you through West Africa, or take a detour off to Egypt, Jordan or Morocco, for an experience truly of a lifetime.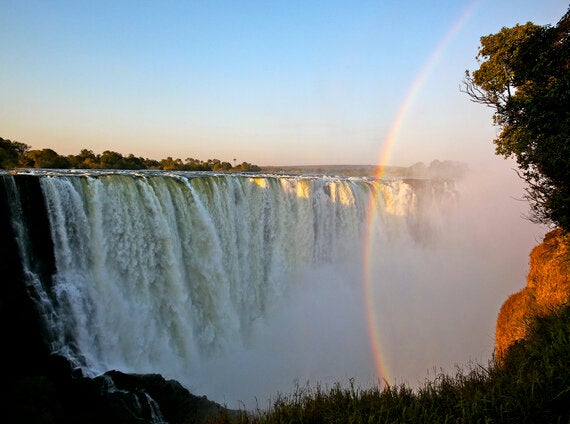 A New Year is the perfect time to pledge to travel more and make the most of the valuable time off from work. Why not go for something a bit different this year, take a risk and go on a trip you'll never forget. These 3 certainly fit the bill.