If you intend to take a trip down under planning your budget should be an important part of your preparations. Yes Australia is many atlas inches from pretty much anywhere else (no offence New Zealand), so your flight is unlikely to be cheap, but there are ways to save on an Aussie adventure while still having a bonza time.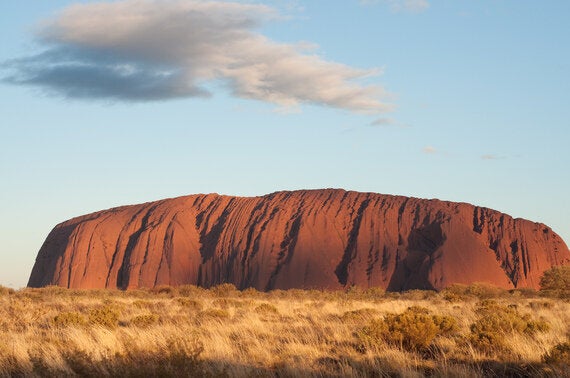 1) Fly at the right times and book early
Although flights to Australia will always be fairly pricey, you can save big if you go at certain times of year. The cheapest months to fly to Oz are traditionally May and June, and you can save even more by booking your plane tickets several months ahead. There are also some sneaky ways of making flight costs even cheaper if you don't mind doing some digging and spending some time hunting around.
2) Travel cheap with domestic airlines and rail
Once you touch down in the land down under (where women glow and men plunder, according to Men At Work), you will still need to do plenty of travelling if you aim to see anything. Australia is a sprawling country but crossing it needn't cost you a fortune. There are now a number of domestic airlines offering competitive prices on plane tickets. Travelling by rail is another cheap way to explore the more well-tread parts of Australia, and this can be a fantastic way to see the country.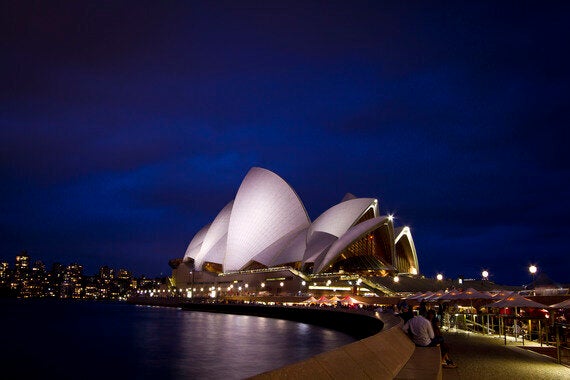 3) Skip the hotels and opt for camping or a hostel
Of course you have to stay somewhere when you reach your destination, but sticking to a relatively tight budget won't be easy if you stay in hotels. To make your Aussie dollars last you should prepare to rough it a little. The cheapest option is camping and there are numerous national parks where camping is absolutely free (though make sure you understand where you are allowed to camp free). There are also paid sites all over the country, and often near beaches and amenities that might be considerably further away if you wild camp in a national park. If you don't fancy Aussie life under canvas, a hostel is another inexpensive alternative, and there are a plethora to choose from.
Many modern adventurers like to whet their whistle after a hard day's exploring, but this can destroy a budget in no time. To drink on the cheap it's best to avoid city centre pubs and head for the supermarket. A traditional 'goon' - a cask wine - can be had for around $14 and a selection of tinnies will be inevitably available. And when you have Australian weather to enjoy, a bevvy al fresco is better than being in a bar anyway.
5) Be realistic about sightseeing
Australia is home to myriad attractions from Sydney Opera House to Ayres Rock, but they're not exactly next door to each other. Travelling will take up a good chunk of your budget, so make the most of each area that you visit. You should also make a list of things you that absolutely must see, and then those that you wouldn't be too gutted to miss out on. This way if your budget isn't looking too healthy as your adventure progresses, you can skip a few things and tighten the budget.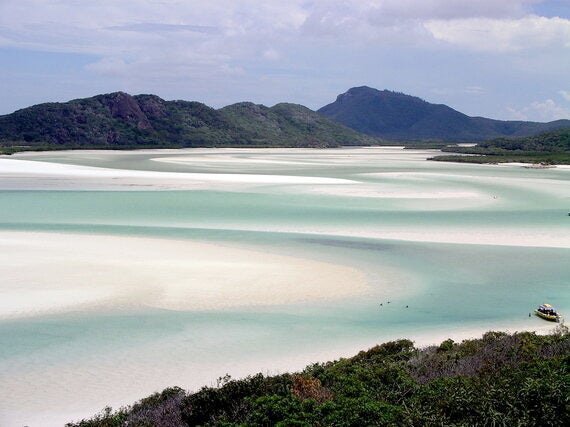 "Whitehaven" by Jeremy Vandel is licensed under CC BY 2.0
6) Embrace the great Aussie outdoors
Of course there are huge number of museums, galleries, shops, zoos and other attractions in Australia, but its greatest draw is the country itself. This is a land of epic proportions with countless natural wonders, which you can experience and explore without paying a dollar's admission fee.
To experience the real Australia you need to meet the locals. This means doing things that locals do. Go and watch the local amateur cricket team, look out for one of the many free festivals that occur, and don't be afraid to chat to people to find out what fun there is to be had.
There's no doubt that Australia is a pricey place to travel, but there are certainly ways to bring down the costs and make it a more affordable trip. And with such a wide array of amazing attractions to go and see, it's certainly worth loosening the purse strings slightly to make the trip.