Italy in general, and more particularly the gorgeous Tuscany area, is well known to be an expensive place to visit, but this doesn't necessarily have to be set in stone. There are many options available to the more money-savvy traveller, heading to Italy's shores.
Getting Around On A Budget
Even visiting popular cities like Florence can be very affordable. With excellent public transport available, it is easy to navigate all the well known tourist sites with ease and without breaking the bank. The other option is good old "Shank's pony," i.e. navigating the town on your own two feet. For those who enjoy walking, this is a great way to see the sights and experience firsthand the life and atmosphere of this historic and fascinating city.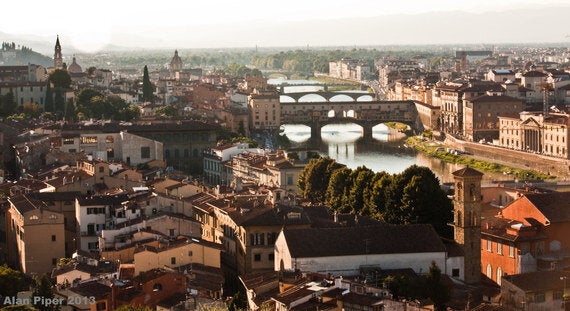 "Florence" by PapaPiper is licensed under CC BY 2.0
Some of the major attractions in Florence come with a steep entrance fee. For example, the Uffizi Gallery will knock you back anything up from 15 euro a visit, and seeing that famous statue of David at Accademia is a hefty 11 euro. However, there is an option available to considerably cut down on these prices. Investing in a discount Firenze card will allow you to visit both these attractions, as well as quite a few more, as long as it is within a timeframe of 72 hours, for a mere 50 euro. Grab your Firenze card, take a deep breath, and go.
For those interested in the arts, Ars et Fides offers free, guided art tours, occasionally in the English language, at certain times throughout the day. While their website is in Italian, there is a contact form to get in touch for more details.
In the surrounding areas there are many charming and historic places to visit, either on foot or within cycling distance. Experience the fresh air, the culture and the friendship of the locals, outside of the major and sometimes overly busy cities.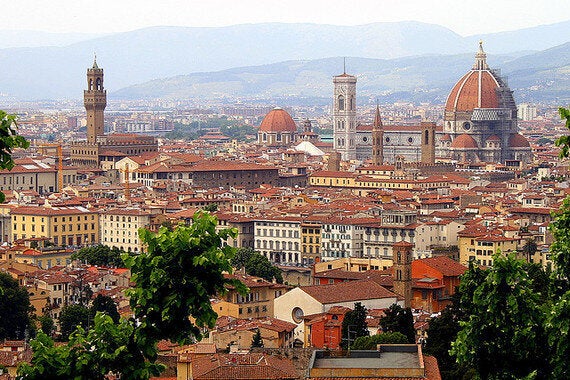 Where To Stay And What To Eat
While a cash-strapped person might not be able to afford the very best hotels, there are more affordable accommodation options available in all areas of Tuscany. These include the smaller, family-run hotels, bed & breakfasts, hostels and the like, with many offering the same facilities and options as those fancy hotels, but at a much lesser price.
Venturing outside the major cities is another option for an affordable and fun holiday break. The smaller towns are renowned for being much cheaper, not only for accommodation but also for dining and entertainment. And don't think you'll be missing out, there are some absolute corkers to stay in. You can always "do" the major cities during the day, and then head back to your home-from-home outside the city once the day is done. With the average pizza costing around 4 to 5 euro, all washed down with a pretty decent half litre of wine at around 4 euro, dinner can be remarkably cheap and very tasty.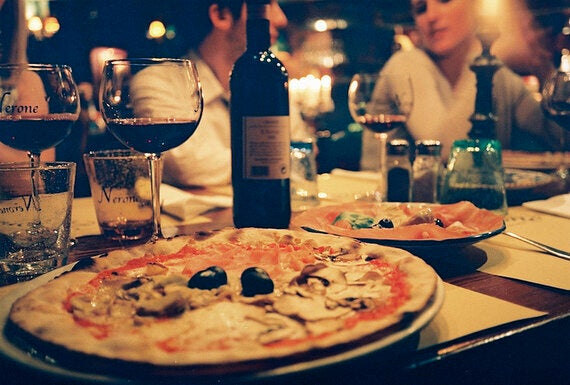 Choosing the right time to visit can also save you a huge amount as you miss all the peak season prices. Avoid the summer when prices are high (and temperatures soar too) and visit in the off-season when there are fewer crowds, a more comfortable climate and budget friendly deals around.
Tuscany is buzzing from January to December, with events happening all year round, so you can visit at any time of year safe in the knowledge that there will be plenty going on. Obviously, if you want some sunshine and heat then you need to tag on just before or after the main season, but trips from November to February can also be extremely temperate and still bring the classic Italian attractions of beautiful food, stunning landscapes and wonderful wine!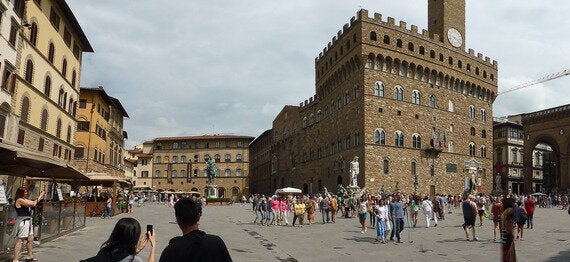 Tuscany, with its green and lush hillsides, beautiful historic villages and spectacular cities is thus pretty much within everyone's reach. It is just a matter of planning ahead, reviewing the accommodation, transport and tour options available, and having a great time.