Not a great skier? Or just sick of hitting the slopes? There's so much more to the Alps than just swishing, schussing and pivoting down the piste. Here are some fun activities that will get your adrenaline pumping without having to get those skis on. Including a few activities that are great in the summer sans snow, and activities that are kid friendly too!
Here are the best activities to make you forget about skiing altogether during your next holiday to the Alps.
Imagine diving into the depths of an ice covered lake and escaping from all the noise of your Alps resort. This is scuba diving like you've never known it before! Exploring beneath the ice is the ultimate escapism and you will have the unique opportunity to witness spectacular ice formations, ice tunnels and ice caves in a magical underwater world. Morzine, Tignes, Val Thorens and Montriond are great destinations to try ice diving for the first time.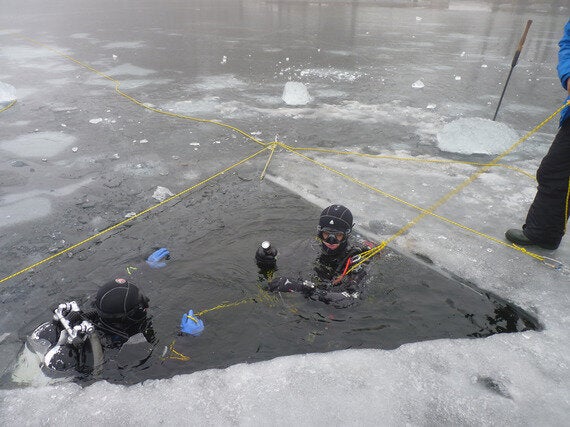 This is a great winter workout, one that promises mind-blowing winter scenery and the same sense of adventure as skiing, without the fear of plummeting head first into powder. Showshoeing is affordable, easy to learn, and suitable for most ages/abilities. All you need is a pair of snowshoes, which are specifically designed to spread your weight evenly across snowy terrain (as well as the usual winter wear of course!). There are three types of snowshoes available; for recreational hiking, for advanced hiking, or for fitness/exercise such as running.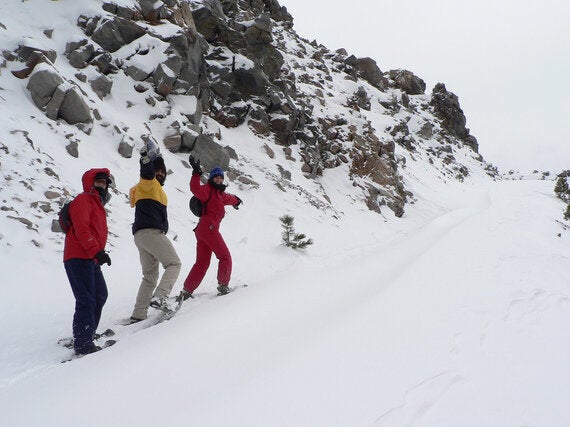 "Snowshoeing" by Sebi Ryffel is licensed under CC BY 2.0
Trekking is something you can do during the spring, summer and autumn months. Meaning that the Alps is a fantastic destination all year round. Arrive outside of ski season and you'll be able to miss the crowds and get a better deal too. The resort towns are alive with activity though so you'll never be bored. Some of the best places to hike include Maurienne Valley and Vanoise National Park, the trails surrounding Chamonix, and Tignes.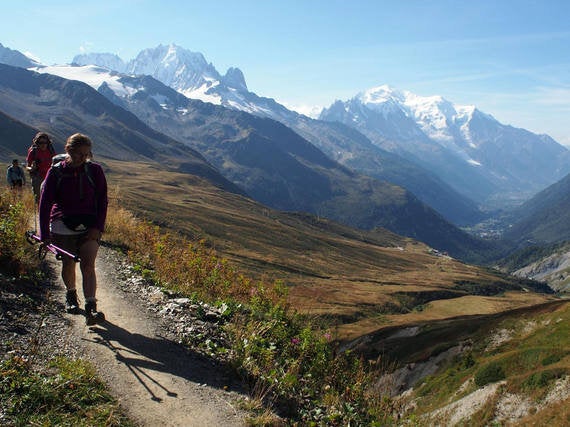 "I9160876a" by simonsimages is licensed under CC BY 2.0
Want an activity to suit all ages? Many ski resorts now offer snow tubing as an alternative to skiing or snowboarding. Snow tubing is all about the fun of sliding down a snow-covered piste in a large rubber tube - imagine sledding but in a big rubber ring! So you can get the same excitement as seasoned skiers without having to learn to manoeuvre in a set of skis.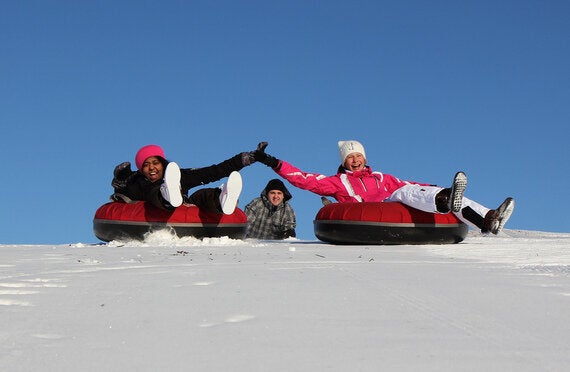 Visiting the Alps in spring or summer? Head to the dry luge tracks for some adrenaline pumping fun! This is the summer version of bobsledding, and you usually have the option of a 2 man sled or you can choose to opt for a 1 man run. The views are unbelievable and it's the best way to explore your surrounding area, complete with the twists and turns of the sledding track. Some of the best destinations for summer luge are La Clusaz, Morzine, Megeve, Le Semnoz, Chamonix, and Interlaken in Switzerland. If you need any more convincing (or frightening!) watch this video to get a real taste of what's involved.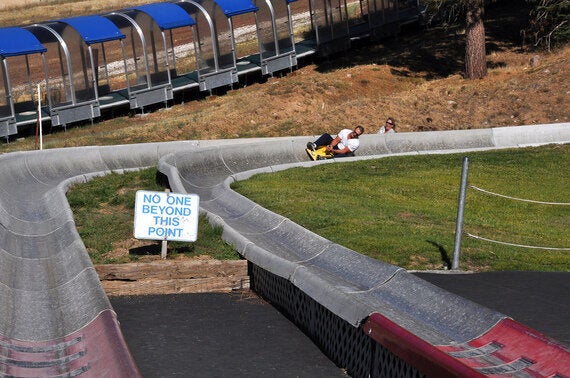 "Sliders" by Clinton Steeds is licensed under CC BY 2.0
The Alps aren't just for skiers, and there is plenty to do there for adrenaline junkies who don't want to ski or those who fancy a quieter time of it. This is one of the most beautiful areas of the world, so don't be put off just because you don't ski!