The Greek Islands have been hot travel destinations for, well, for thousands of years as it goes. Some civilisations were so keen on islands such as Crete that they visited (invaded) and refused to leave - until visitors who liked it even more insisted they should have a turn.
And today the Greek islands are still very desirable destinations, though thankfully most travellers are willing to leave without needing the point of a sword as motivation.
Islands such as Crete, Corfu, Rhodes, Lefkada and Kos are hugely popular for various reasons, among families, Greek mainlanders and backpackers alike. Aegina is a great option if you want in on the latest secret. Backpacking around Europe used to be an inexpensive way for young people, students and the adventurous of all descriptions to explore, but Europe ain't as cheap as it used to be. So what does this mean for those who are still willing to rough it (within reason) and go backpacking around the Greek islands? Is it prohibitively pricey these days or can a great trip around the Mediterranean, Ionian and Aegean seas still be had on a budget?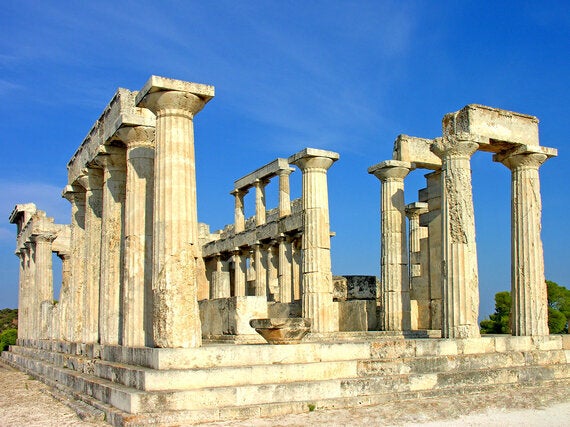 Well, I think that backpacking around the Greek islands is still a great option if you want weather, sites, history and an adventure in an amazing part of the world. And thankfully if you plan ahead it can be done without breaking the bank. Here's how:
Where you stay will clearly have a considerable effect on how fast your Euros disappear. With that in mind, you should plan ahead (at least a little) and book some inexpensive accommodation before you reach the stunning Greek isles. The cheapest way to holiday in this part of the world is to camp. Living under canvas can be liberating and fun, but on the other hand waking up sweating in an airless tent in the hot Greek sun is an acquired taste. So if this isn't for you but you want to be as frugal as you can, a hostel might be the answer. A good tip is to search online for the cheapest bunk in a hostel that has a decent review, and go for that.
The ferry is probably the best way to get around Greece's satellite islands, and thankfully it doesn't cost a huge amount for tickets. To stretch your budget it makes sense to visit islands that are close to each other, rather than zigzagging across the Med. There are also some islands which are better than others for travelling on a budget as they have a wider set of affordable accommodation available and activities that don't require much, if any, spend. Favour these when you're planning to make your money go further. As a backpacker you can't afford to be spontaneous - not when it involves spending precious Euros anyway.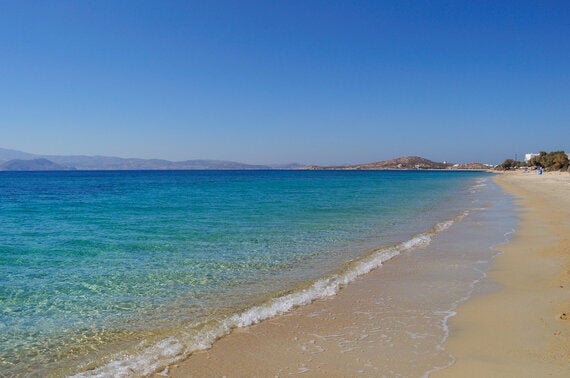 "Plaka Beach" by Random_fotos is licensed under CC BY 2.0
Whatever your budget in Greece you won't be disappointed with the food. From Greek salads to lamb kleftiko and epic mezze platters, it's ALL good. And there are plenty of humble cafes and tavernas serving very acceptable dishes at very acceptable rates. If you want to wash your food down with a beverage the local beer should be fairly good value. If you are on a really tight budget you could always buy a few cold beers or a bottle of Metaxa from the supermarket and enjoy it on the beach with a picnic, as the sun sets on an almost unbelievably stunning setting.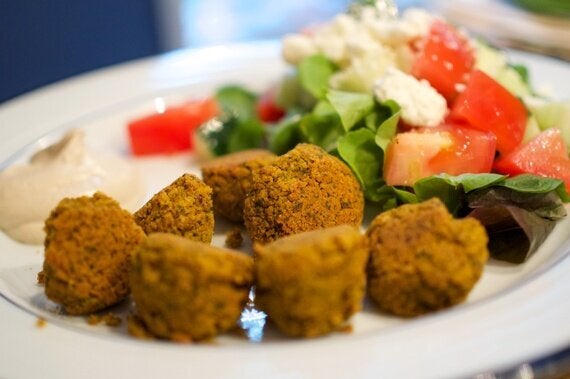 So is backpacking around the Greek islands cheap? It certainly isn't the affordable adventure it used to be, but the important thing is that you can do it cheaply with a little planning and imagination. And in what is one of the most beautiful parts of the world, we shouldn't really mind spending slightly more to soak it all up.