Marrakech is by no means an expensive destination. In fact, for all its beauty and culture, you won't need to fork out very much at all. But fall into the common tourist traps and you could end up spending more than you'd budgeted for. Experiencing the wonders of Marrakech on a shoe-string is entirely possible and here are some unbeatable tips for a budget break in the heart of Morocco.
1| Book into a Budget Inn
Luxury riads in Marrakech can be quite pricey for a night's stay; it's the experience that you pay for, which in itself, is pretty priceless. But if you're watching the pennies, skip the riad hotels and find a budget inn just off the Djemaa. In many countries, the closer you are to the centre, the more expensive it is but you'll be surprised to how many budget inns you'll find near the main square. And because many riads have also been transformed into restaurants, you can still get the traditional Moroccan riad experience you desire.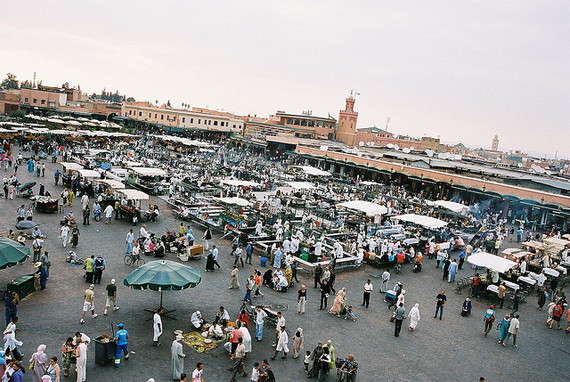 "Place Djemaa El Fna" by akaitori is licensed under CC BY 2.0
2| Taste the Street Food
Some travellers shy away from Moroccan street food. But the street eats of Marrakech are not to be feared. You will find a selection of meat skewers, sausages, tagines, broths and cous cous dishes - all at dirt cheap prices. If you consider yourself to be a bit of a snail connoisseur, why not try the spiced snails in Jemaa el-Fna for around 10 Dirhams? That's less than £2!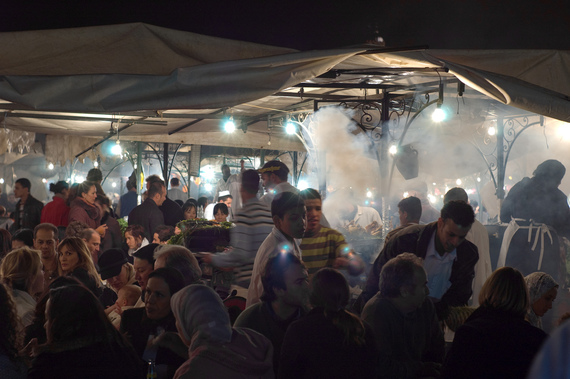 "Diners in Djeema el Fna" by Lars Plougmann is licensed under CC BY 2.0
3| Cook Your Own Tagine
Cooking your own tagine could be the perfect way of ticking off two major boxes in one go; enjoy a fun daytime activity in Marrakech then enjoy a delicious dinner as a part of the package. By combining an activity with your dinner, you can save on high restaurant prices. There are a number of operators offering this kind of tour at a reasonable cost and it's also a great way of learning more about the local culture.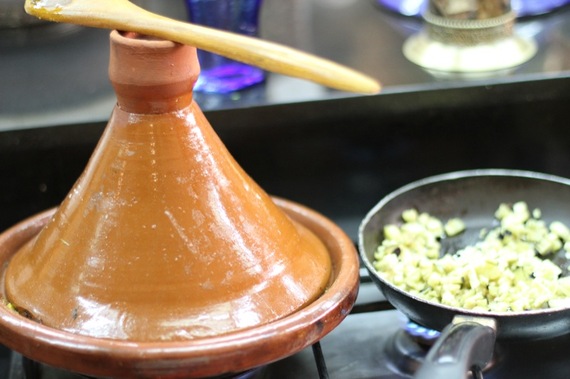 "La Maison Arabe Cooking Class" by The Travelista is licensed under CC BY 2.0
4| Visit a Local Hammam
Spas anywhere in the world can be pricey - and for the high end spas in Marrakech, you're looking at anything up to 500 Dirham. But you don't have to turn to your credit card just for a relaxing spa experience. The choice of hammams is vast in Marrakech because it's a huge part of their culture and they have to cater for everyone. Some local hammams are as little as 20 or 10 Dirham for entry and even a full body scrub would be only 50 Dirham (less than £10!).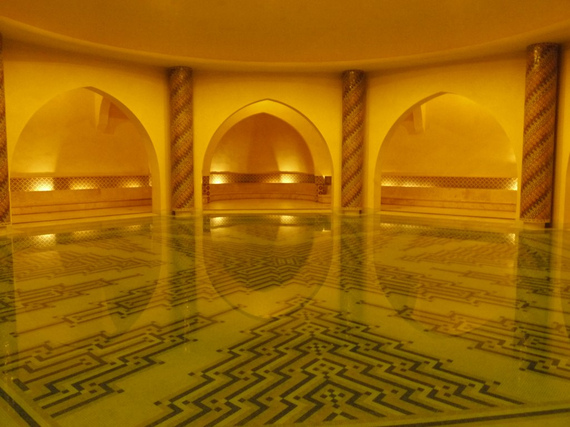 "Showpiece Hammam " by Sar and Ish is licensed under CC BY 2.0
5| Take a Walking Tour
One of the best and cheapest ways to find entertainment in a new city is simply to wander the streets yourself. Visit the tourist information or get your guidebook for a map and take a stroll. Marrakech offers plentyofplaces to visit and things to do for free, so just set off and either follow a plan to see specific places, or just wander to your heart's content and soak up the atmosphere of this amazing city.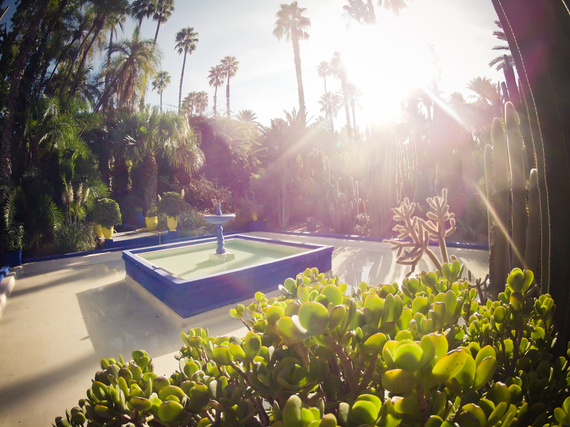 "Jardin Majorelle" by Enrique Díaz is licensed under CC BY 2.0
6| Learn to Barter
Bartering is a bit of an art form, one which many travellers struggle to grasp. Many travellers are embarrassed or they simply feel too rude to haggle. But learning to barter (true Moroccan style) will save you money when you shop.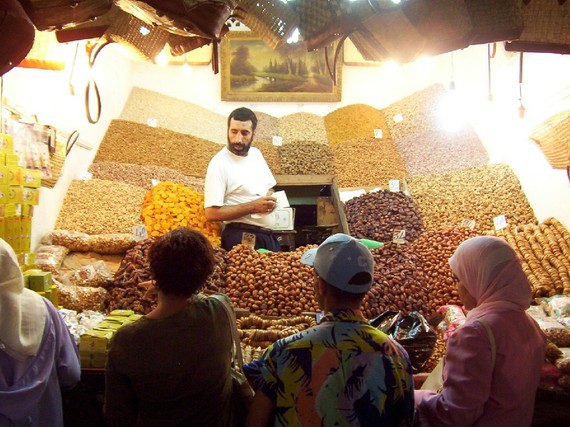 "Marocco. Marrakech. Suk" by Luciano is licensed under CC BY 2.0
7| Get a Rooftop View
In many cities, it's customary to pay your way to the tops of towers, cathedrals and monuments to get the best view. Even at high prices, it's always worth the photo opportunity. But in Marrakech, you can do the same for the price of a cheap drink. Grab a mint tea for less than 15 Dirham or an iced water for 10 Dirham at one of the many stunning rooftop cafes overlooking the square.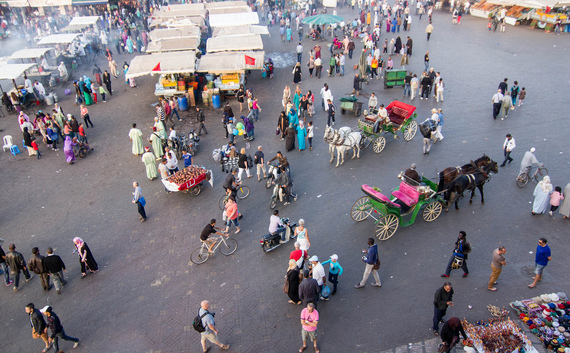 "Untitled" by EyeofJ is licensed under CC BY 2.0
8| Try the Local Beers
Alcohol is forbidden in many parts of Morocco but it is served in some restaurants and cafes in Marrakech as the city relies on tourism. The lack of availability means that alcohol is extremely expensive. Stick with the local drinks such as mint tea to save money - or try the local beers such as Flag Speciale or Casablanca Beer.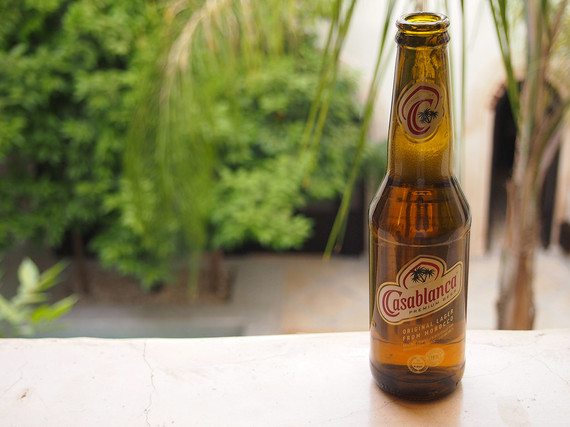 "Casablanca Beer" by Mike_fleming is licensed under CC BY 2.0