Unlike the cities of its closest neighbour United Arab Emirates, the Sultanate of Oman hasn't quite let go of its exotic past just yet. If you're expecting the glitz and glam of Dubai or the skyscrapers of Abu Dhabi, you'll be disillusioned. But actually, what you'll find here in the heart of Oman is something much, much better. Still suffused in the magic of ancient Arabia, Oman will not disappoint when it comes to cultural charm and extraordinary landscapes. The one similarity it does share with its neighbour though is the high price of tourism; if you're looking for affordable adventures in Oman, head a little further out of Muscat where Mother Nature doesn't charge you a dime - there's so much to see and do all over the country as these guides will testify. If you're looking for something to get the blood pumping that won't cost you the earth, read on for 5 fabulous outdoor adventures in Oman.
Just a few hours' drive from Muscat is a myriad of Arabic valleys (called 'Wadis') and if you're an outdoor adventurer, Wadi Shab is the ideal place for some moderate hiking and climbing. The Wadi Shab terrain isn't overly challenging (although very uneven), making it ideal for all ages/levels but if you're a serious adrenaline junkie, you can partake in cliff-jumping like many other visitors do. Dive into the bright turquoise pools of water or kick back and swim around under the waterfalls; whatever pace you take, there's no doubt that the sights will be amazing.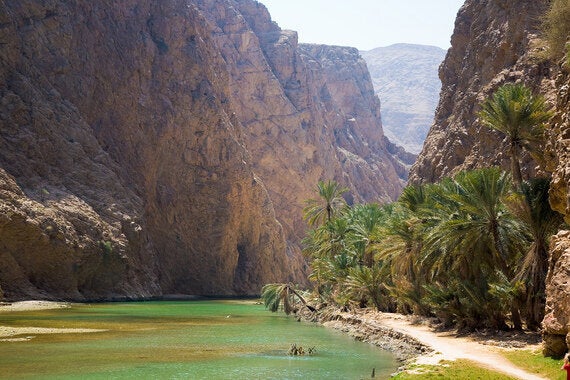 If dark underground coves and tight spaces don't wobble you, make sure you spend a day at the Majalis Al Jin Cave at Oman's Selma Plateau. For the slightly-nervous, a caving experience could be the perfect adventure. For the never-even-heard-of-nervous, base jumping down the world's second largest cave could be the extreme challenge you've been looking for.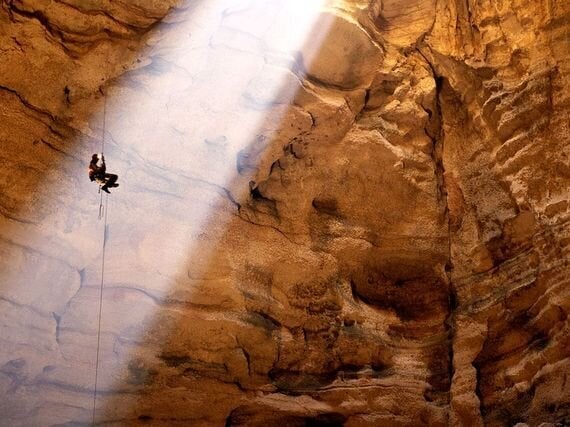 Not far from the Wadi Shab is the Tiwi Hole, another place which is perfect for swimming; the waters are bright turquoise and you will be surrounded by stunning rock formations. The best time to go is between November and March when the heat is manageable for hiking but if you travel during the hotter months, you'll be pleased to know that the water is refreshingly cool. The terrain around the Tiwi Hole is generally uneven so make sure you have all-terrain sandals or comfortable walking shoes.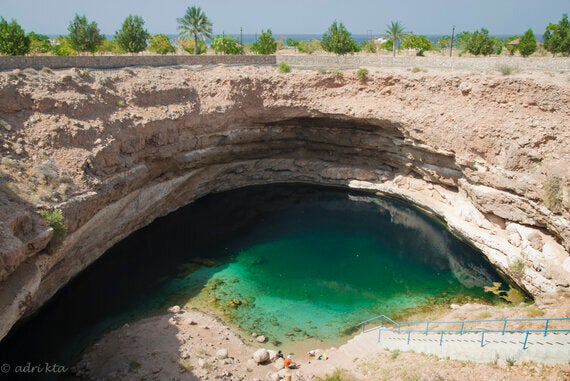 Camping out in the dessert is one of the best ways of experiencing Oman. Campsites offer very basic facilities but the campsite atmosphere is just unbeatable. Experience the most incredible desert panoramas, beautiful sunsets, traditional Omani barbeque food with the sound of traditional Omani drum music played by your guides.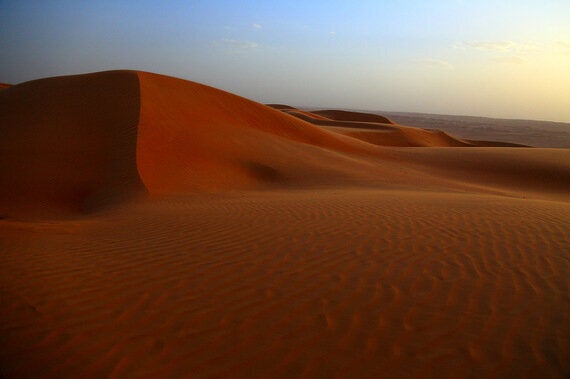 Not only can you enjoy the stunning culture of Oman's capital but you can also have a diving adventure off the coast of the city. There are many diving destinations in Oman but Muscat is a great choice because it has a number of sites to suit all levels, from beginners to the most experienced. Generally, dives range from 10 to 30 metres and there's a fantastic array of ocean coral and marine life. If you're lucky, you might even see the five species of turtle which live in Omani shores.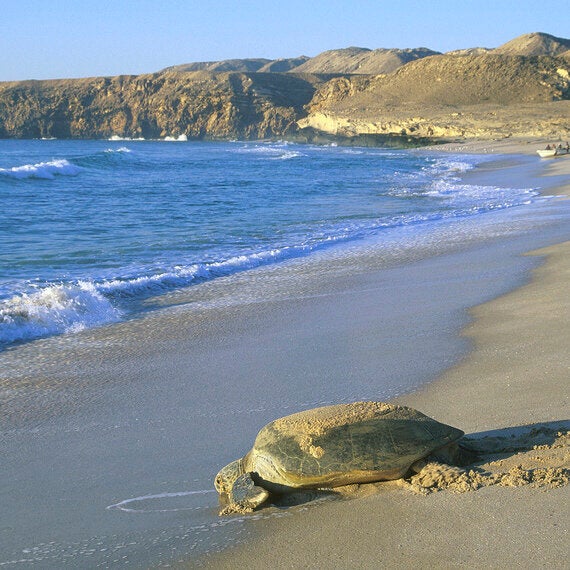 Related