You have just two days to see all there is to see in Rome. Is this humanly possible? Well, maybe not the whole of the Eternal City, but you can still see a lot of the best attractions on offer. The trick is to carefully plan ahead so you waste no time.
Location, Location, Location!
First of all, make sure you book accommodation in the city itself. You don't want to waste any time travelling to and from your hotel to the various sites from the outskirts of the city. This way you can have a good night's sleep, jump out of bed, gobble down breakfast and instantly be on your way. For budget-conscious travelers there are many affordable accommodations available in Rome, including the Roman convents and hostels, and for real convenience and short travelling time, try your best to stay among the locals in Trastevere or Monti.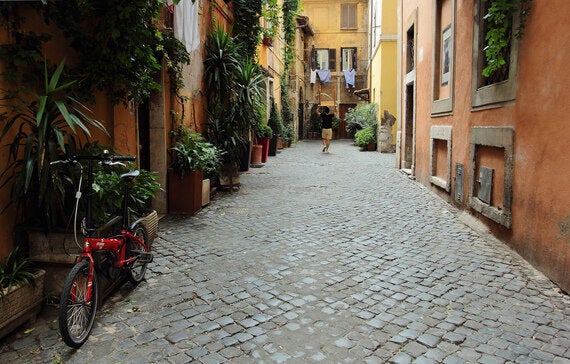 One way to see the major sights with ease and convenience is to book a full day tour. Many of these tours offer the most popular attractions, including the Colosseum, Roman Forum, the Capitoline Museums and the Palatine and a knowledgeable local guide will show you the way and tell the history of each location.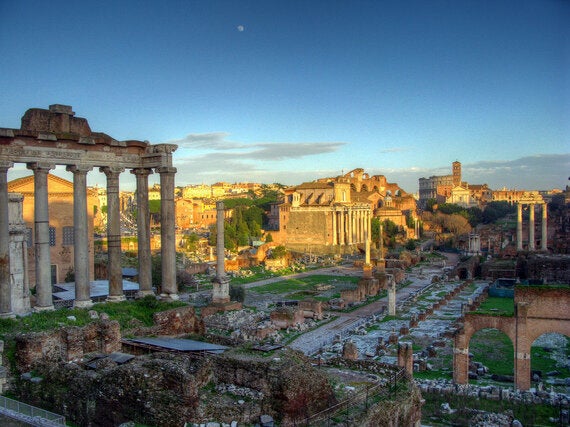 Avoid the Crowds (Or at Least Try!)
If preferring not to be tied to a full day tour, bear in mind you'll want to visit both the Ancient City in Rome itself and the Vatican City during your brief stay. Both locations are very popular and normally overcrowded with queues of tourists. You might think that by getting up early, you will be able to see everything with ease and comfort. Unfortunately this is usually not the case, as everyone else has the same idea and early morning is the busiest time. Don't make mistakes like this!
Rather leave everything just a little later. Let the crowds subside a bit. Go for a morning stroll around the outdoor attractions where queues are unnecessary, like the Pantheon or the Spanish Steps and throw a few coins in the enigmatic Trevi Fountain. After a light lunch you can then head to the Colosseum and the Roman Forum or the Vatican City and St. Peter's Basilica. Enjoy taking in all the major sights with less crowds and in far more comfort. For those still preferring a more structured tour complete with a guide, there are many half day tours available in Rome, on a morning or afternoon basis.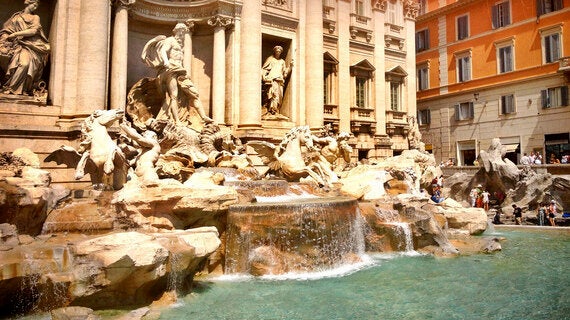 Stand Back and Soak It Up
Most important of all is to try not to cram too much in one short stay. You'll need to breathe occasionally! Again, it is important to stress the benefits of planning ahead. Decide which of the many wonderful sites in the Eternal City that you really want to visit during these 48 hours and leave others for another trip. Ensure you have some time to sit at a pavement café, enjoying a coffee or a glass of wine and watching the passing parade. Enjoy a great meal at one of the many restaurants in the city in comfort and style. You can always return for another brief visit, or a longer stay, in the future.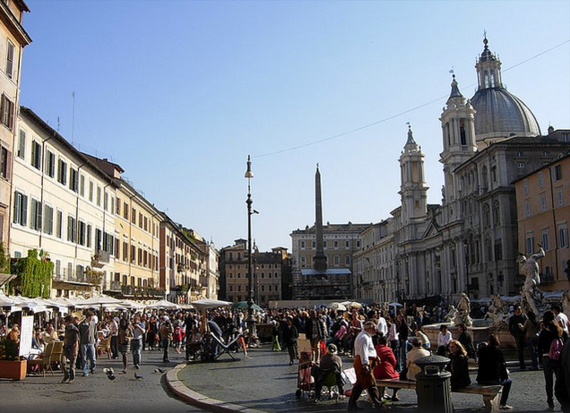 Related