If you yearn to see some of the most majestic animals on the planet in an incredible part of the world, you have probably already started considering going on safari.
Whether you want to see lions, cheetahs, giraffes or rhinos, an African safari is the answer. This kind of expedition was born in the 19th century, when William Cornwallis Harris led a party to observe African wildlife, in 1836. And since then thousands and thousands of people have donned pith helmets and safari suits (no longer obligatory!), in order to explore the place where human life first began, and where a host of other fascinating types of life have abounded.
Unfortunately many of these visitors were unsatisfied with merely observing, and hunters have caused great damage to the numbers of glorious animals on the continent. Thankfully conservationefforts and legislation have preserved some wild animals, though poaching is still a problem. Another reason to go on safari while the wildlife that exists, still does.
But isn't going on safari very expensive? Well, it can be, but thankfully there are ways to go on such an expedition on a budget - and here are a few that shouldn't break the bank:
Elephants Beneath Mount Kilimanjaro
Elephants are majestic animals and especially so in their own habitat. And what a habitat this is. In Kenya's Amboseli National Park herds of trunked pachyderms roam the vast expanse, in sight of Africa's largest peak, Mount Kilimanjaro. Here you can also see buffalo, hippos and giraffes, and a three day package will cost you just £135 per person including accommodation and transfers.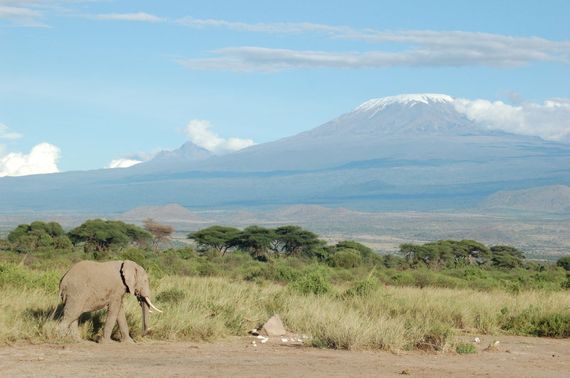 "Elephant and Kilimanjaro" by cjasik is licensed under CC BY 2.0
The Forests And Waters of Zanzibar
On land in Zanzibar, on the archipelago of Tanzania, you can see endangered red colobus monkeys, as well as huge Aldabra tortoises. In the turquoise waters of Zanzibar you can watch and swim with bottlenose dolphins and humpback dolphins. A four day trip including snorkelling and trips out to coral reefs costs £485 per person, including accommodation and transfers.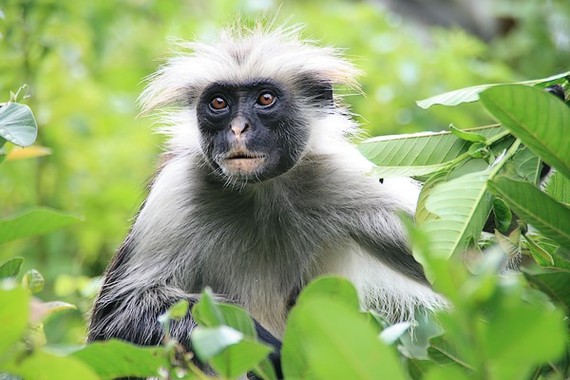 "Red Colobus monkey - Zanzibar" by Marc Veraart is licensed under CC BY 2.0
Wolves In The Ethiopian Mountains
The Bale Mountains are home to the Ethiopian wolf, an animal quite fox-like in appearance, but conversely, a very rare animal. These creatures live on the rugged mountain-scape above Ethiopia, where you can explore Afro-alpine moorland and the Harenna cloud forest. In this world you might see wolves, hyenas, mountain myala and occasionally lions and leopards. On the drive to and from you can watch birds and hippos at Lake Ziway and throw yourself into the market town Shashemene and practice your bartering. It is an incredible experience. A three day trip will cost £865 each.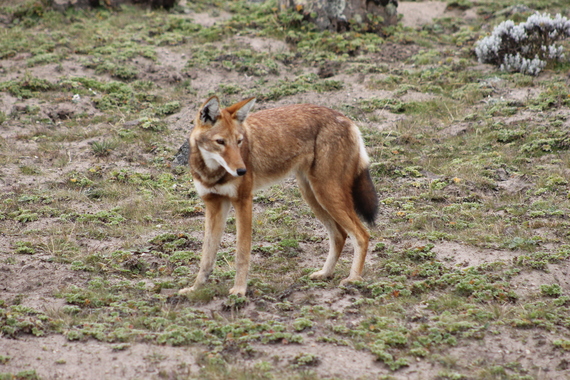 "Ethiopian Wolf" by Stuart Orford is licensed under CC BY 2.0
Chimpanzees In Rwanda
Many safari-goers aim to see gorillas but chimps are great entertainment and curiously human-like. In the Nyungwe Forest in Rwanda you can see chimpanzees in their natural habitat, swinging from tree to tree and yelling boisterously to each other. Other native primates include Angola colobus monkeys, vervet and L'Hoest's monkeys. A three day expedition will cost around £500 per person.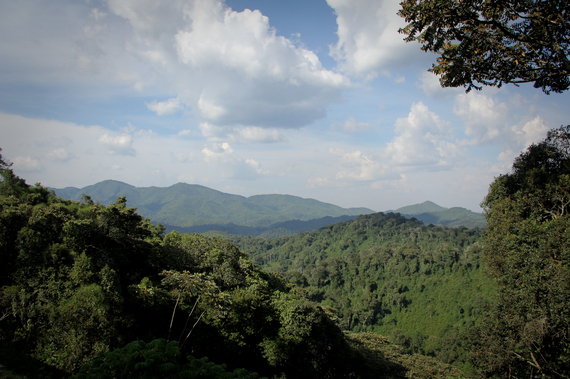 "Nyungwe National Park" by Rwanda Government is licensed under CC BY 2.0
Travel Off Season
One way to find yourself a cheap way of going on safari is to head to Africa in the quiet season and take advantage of deals that are being offered. Safari companies often offer last minute deals and ways of enticing people into off-season trips, so if you can be flexible it's a great way of not breaking the bank and still enjoying this incredible travel experience.
Evidently not all of these experiences are cheap when compared to other holidays or trips around the world, but these really are experiences that will stay with you forever, and these are some of the best value around. If you've always fancied a safari but been put off by the price, then they're a great way to get a taste of the action.