If you're new to the UK, travelling in London is fun and exciting. The city is made up of unique and interesting neighbourhoods, all with their own distinctive characteristics. With pockets of social groups and subcultures - from the super rich in Chelsea and ultra-glamorous in Mayfair to the vintage fans of Portobello Road and the artists in Hoxton Square - finding somewhere to fit in is easy. That's why London is for everyone.
But like any capital city in Europe, it can be expensive or dangerous when you don't know where you're going. If you're a foreign student looking for some top travel advice for your first trip to London, here are 14 travel tips to make your stay as safe, convenient and cost-friendly as possible.
Safety
1| Keep Your Belongings Safe
Like any big city, pick-pocketing can be a problem - especially if you are in crowded tourist areas. Take extra care to keep an eye on your bag and belongings when you are walking on a busy street or in a big queue where others are at close proximity.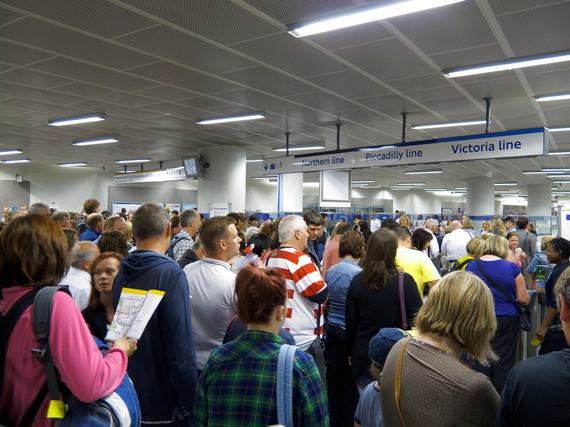 "IMG_0823" by Tom Pagei is licensed under CC BY 2.0
2| Don't Carry Expensive Items
Keep expensive items such as designer watches, MP3 players and mobile phones out of sight and always use internal/hidden pockets when possible.
3| Use Licensed Cabs Only
Always book taxis with registered taxi cab company. If you use a black cab, make sure it is licenced and check the driver's photo ID. If you cannot see a licence of photo ID or you believe the taxi driver to be suspicious, exit the cab immediately. Uber has obviously changed the cab scene recently, but the same rules apply when using this service too.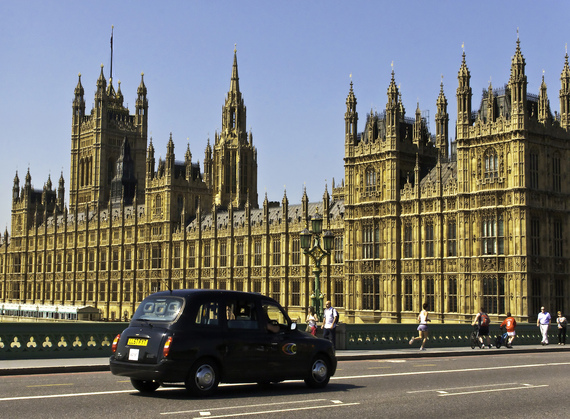 "Westminster Palace and London Cab" by Sheila Sund is licensed under CC BY 2.0
4| Avoid Travelling Alone At Night
Most areas of London are extremely safe at night but travelling alone can be complicated if you become lost. Travel in a group if possible or plan your journey in advance so you don't lose your way.
5| Learn The Language
There's no doubt that the better you speak English the safer you will be as you will understand more of what is going on around you. There's also no better way to learn a language than being immersed in it, so you'd be crazy not to try and improve during your stay. Even little tips like this can help you improve hugely in a short space of time.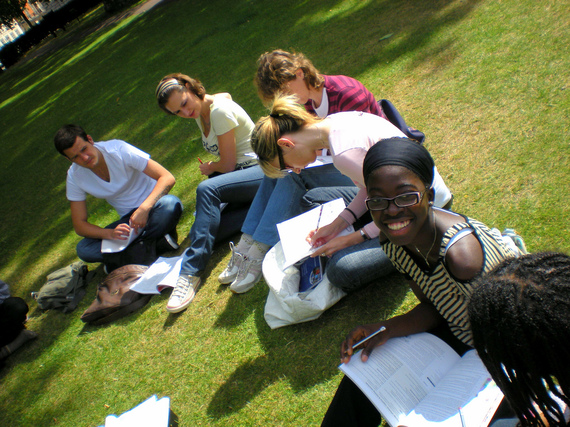 "Lessons In The Park" by Shane Global is licensed under CC BY 2.0
6| Plan Your Route When Walking
Some student travellers like to save money by walking instead of paying for public transport. If you choose to walk, use Google Maps or an app on your phone to find the best route. Don't take shortcuts and stay in well-lit areas at all times.
Budgeting
7| Explore London's Markets
Shopping is a big part of London culture. If you want to enjoy a day of shopping but you need to keep an eye on your daily spending, why not explore some of London's most famous markets? Vintage is a huge trend for British fashion, one which is also cost-friendly. Head to Camden Market, Portobello Market or Shoreditch to find amazing vintage goods.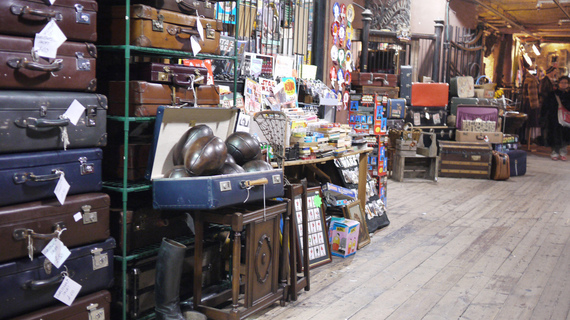 "Camden Market" by samchills is licensed under CC BY 2.0
8| Research Budget Restaurants
There are many budget restaurants in the city - you just have to know where to look. Websites such as VisitLondon.com or TripAdvisor.co.uk can help you find the best budget places for lunch or dinner.
9| Use Apps On Your Phone
The Good Pub Guide app (for iphones) is a very handy app to help you find a pub near you. Whether you're after a refreshing beer or some delicious pub food (pub food can often be much cheaper than restaurants), the Good Pub Guide is worth downloading.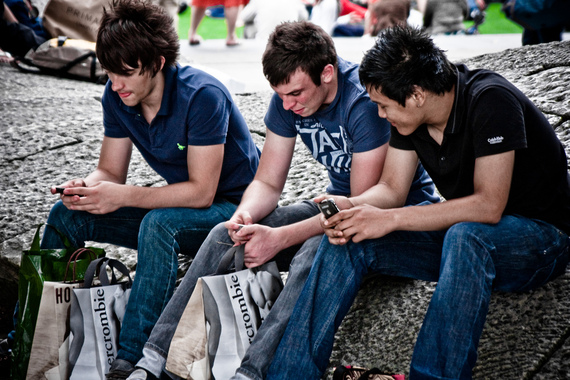 "Mobile Phones and Abercrombie" by Gary Knight is licensed under CC BY 2.0
10| Visit London's Free Attractions
Tourists spend millions of pounds each year in London but for those in the know, it's possible to not spend a penny. London is full of free and exciting attractions including museums, parks and some really great walks.
11| Don't Stay In A Hotel
Even the cheapest hotels are expensive in Britain's capital. To travel on a shoe-string, find hostels or B&Bs in the city; not only is this a great way to save money but you might even meet some fellow travellers during your stay. You can also find private apartment rentals using trusted websites such as AirBnB.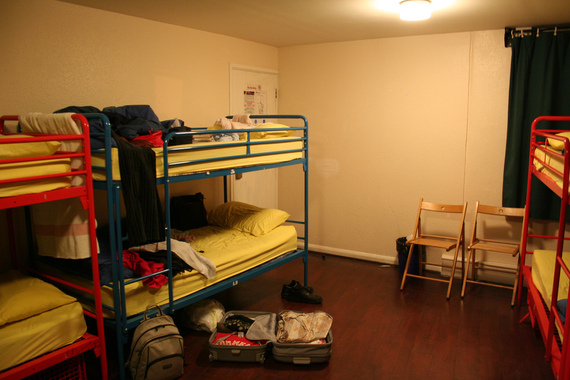 "My bunk" by Benjamin Ragheb is licensed under CC BY 2.0
12| Drink At Happy Hour
A night out can really set you back when it comes to managing your funds. But drink at Happy Hour in bars around the city and you can get somebrilliant 2-4-1 or half price deals. Go to Barrio East in Shoreditch between 5-8pm for 50% off, Slim Jim's in Angel for 2-4-1 cocktails, or use the Happy Hour Finder app on your phone for more venues.
Public Transport
13| Get An Oyster Card Or London Pass
Oyster cards can be pre-loaded with £10 or £20 worth of Underground travel, making your journeys more convenient. Using an Oyster Card is also cheaper than buying individual tickets, saving you money during your stay in London. Or get a London Pass travel card to include discounted tourist attractions.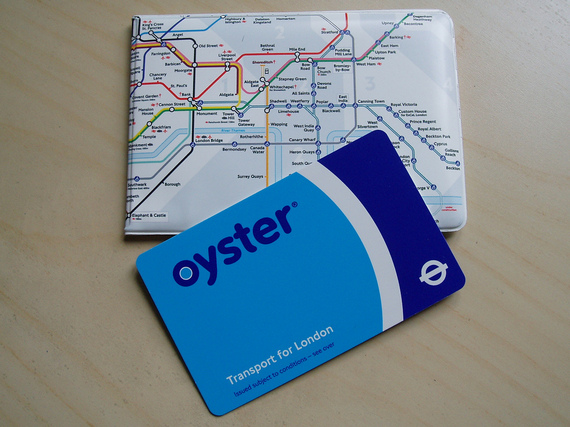 "London is your Oyster!" by Amanda Slater is licensed under CC BY 2.0
14| Use London's Boris Bikes
Hire a Boris Bike (available 24 hours a day, 365 days a year) instead of jumping in a taxi and get the additional benefit of some light exercise. The London Bike Hire Scheme offers over 10,000 bikes around the city at 700 docking stations and starts at just £2 for a whole day.