It's easy to forget what beauty we have on our own doorsteps, especially when we have the options to jet off to more exotic destinations. But if you're working with a tight budget this year or you just don't have flexibility in your schedule to go meandering on foreign soil, why not try the UK alternatives to some of the globe's most desirable holiday destinations? Here are four UK alternatives to rival trips abroad.

Swap the stylish beaches of Marbella for the sunny coast of Cornwall. Much like Spain's south coast, the independent peninsula of Cornwall boasts bright blue waters, glorious beaches and pretty little towns and villages which offer a quaint sort of holiday charm. From St. Ives and Padstow to the quiet fishing ports of Mevagissey and Polperro, there's so much waiting to be explored. And renowned for some of the country's best restaurants and access to the country's freshest seafood, you'll be sure to have a truly wonderful gastronomical experience. So much so, you probably won't be missing that paella anymore.

Quite often, London is cited as a mirror city, or even a sister city, to Paris. Sure, it may not be quite as romantic in a sense but it is just as cosmopolitan, just as stylish, just as arty, and it is filled with just as much history. The bohemian streets of Montmartre can be mirrored by places like Camden or Shoreditch, the vintage shops of Paris can be echoed by Brick Lane or Portobello Road, and the Eiffel Tower skyline can be rivalled by London Bridge, The London Eye or The Shard. Some would say it wins every time.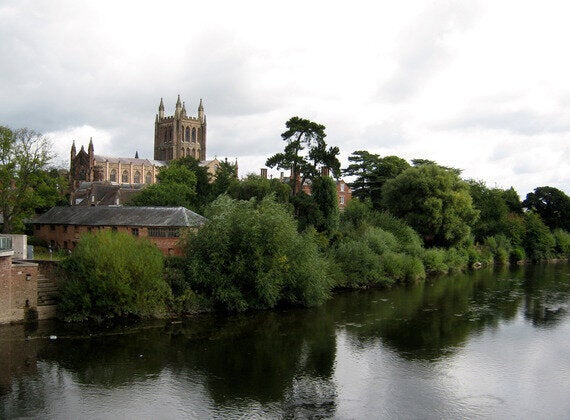 Dutch Villages: The Cotswolds
The Dutch countryside is truly spectacular and there's a feeling of stepping back in time when you set foot in Thorn, Volendam, Naarden or Sneek. The village of Thorn is best known for its romantic nature and its white washed houses, something which can be paralleled by the streets of Castle Combe in The Cotswolds; a place where white washed cottages and stone buildings form the backdrop for locals and visitors alike. And just like the Netherlands, The Cotswolds is the ideal setting for a cycling holiday, so if you love exploring the great outdoors on two wheels, this is the perfect place to be. This list has some good cycling recommendations amongst other great resources that might come in useful if you're visiting the area.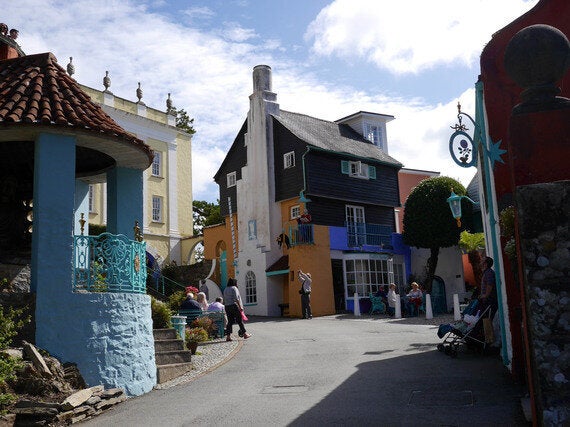 "Portmeirion"by Smabs Sputzer is licensed under CC BY 2.0
Italian Lakes: Portmeirion
When it comes to a lakeside holiday in the UK, the first place that springs to mind is probably The Lake District. But if you knew about Portmeirion, you might think differently. If you're a lover of Italian holidays, head to Portmeirion in North Wales; it will most certainly surprise you. Designed by Sir Clough Williams-Ellis between the 1920s and 1970s, Portmeirion's streets and buildings completely emulate the style of an Italian village. With the right weather, it will feel like you're in Italy's Bellagio when you're actually in Wales. Although it doesn't have anything as big as Como or Maggiore, the area still has some lovely lakes, rivers and tributaries - and you'll also be close to the coast so there are plenty of beaches to explore during your stay.