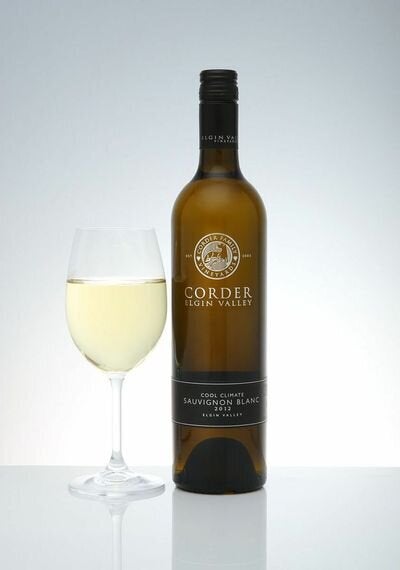 After years of being looked down upon as a nation of lager lovers by our more refined European neighbours, our tastes seem to be maturing.
Some 60 per cent of adults in the UK are now choosing wine over other alcoholic drinks, according to a recent poll.
And where there was once a clear generational and class divide when it came to wine consumption, the gap has finally closed.
However, this fails to tell the whole story - as wine, apparently, remains as confusing and mystifying to the majority of us as ever before.
But hopefully change is just around the corner.
Research commissioned by the Wine and Spirit Trade Association earlier this year found wine is now the preferred drink for 57 per cent of 25 to 34-year-olds.
The WSTA suggests this is due largely to our increasing European travel and the availability of so many different types of wine.
We are seeing more inexpensive, quality wines to choose from, making wine more affordable to those who may not have considered themselves wine drinkers before.
But there's more. Due partly to the 2007 and 2008 recession, our drinking and leisure habits have also changed.
Last year, ale campaigning group Camra warned that some 31 pubs are shutting every week. People are choosing to spend their hard-earned money in different ways and 'entertaining' friends at home seems to be just one of these.
Dinner parties - once considered the preserve of the upper and middle classes - are now mainstream. And where there's a dinner party, you can be sure wine won't be far behind.
Meanwhile, the pubs that have survived have had to transform. No longer is it acceptable to serve a couple of cheap draft beers and even cheaper wine.
Pubs sold two million fewer pints last year than 10 years before - and it can't ALL be blamed on the England football team's painful demise!
In city centres and more affluent areas, where people are still going out in large numbers, draft beer is often off the menu altogether, replaced by extensive wine lists and just a couple of different bottled beer brands instead.
The wine industry is now said to be worth $16.1 billion in the UK and according to the International Wine and Spirits Record, set to reach $17.1bn by 2018 - overtaking France as the world's second largest still wine market by value, behind the US.
But while there is undoubtedly a bigger choice for the consumer than ever before, it has not helped demystify wine itself. Indeed, many wine drinkers pick their wine based on what they deem to be the best value for money.
Another poll carried out last year by wine and spirit trade magazine Harpers, found just seven per cent of us would spend more than £10 on a bottle and the majority - some 54 per cent - don't spend more than £6.
In fact, Sir John Hegarty - the adman behind the iconic Levi 501's launderette ad, among others - was keen to highlight this point when he spoke to delegates at the WSTA conference last year.
He believes wine is a 'complete mystery' to the average consumer and that the industry needs to put the user at the centre of the market and simplify the message.
Thankfully, change is afoot, with a wrath of new businesses and brands keen to tap into this growing market while finally helping the consumer.
At online wine retailer Cape London, for instance, we believe people want to be educated about wine, but find it difficult to battle their way through the heavy and often needless jargon that is found on the side of a bottle.
We want to demystify the practice of buying wine, so each wine we sell is accompanied by our own take on it, explaining its taste or advising in plain, often light-hearted English, as well as traditional tasting notes.
A kindred spirit is Winebird, a wine buff who combines imagery and storytelling to make wines truly memorable, turning wine characteristics into vivid, memorable personalities.
Her brilliant book Vinalogy explains, for instance, why Cabernet Sauvignon is the rugby player of the wine world and Viognier like a tropical sun goddess!
The wine industry is undoubtedly heading along the right path, but has a long way to go to totally shake off its associated stuffy image.
There's a whole generation of younger, affluent wine drinkers, ready and willing to learn more about wine if the industry can get its act together.
As Sir John also believes, we need to start talking about people as 'audiences' rather than consumers and brand wine by occasion - to help wine drinkers make more informed decisions on what they buy.
Maybe then we can finally help people find their way through this confusing but magical 'winefield' we now find ourselves in.