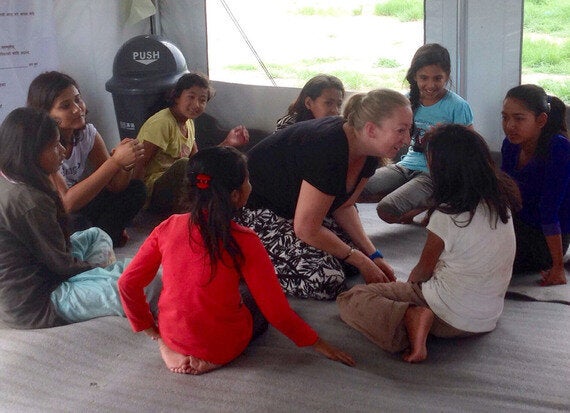 When I arrived in Nepal 3 months after the earthquake I wasn't sure what to expect. At first glance Kathmandu appears unaffected, but as you walk through the streets you notice piles of rubble and tent settlements dotted along the roadside. Creative street artists have left their mark on available wall space with messages such as, "start where you stand" and "we will rebuild". The mood is hopeful but the trauma lingers.
What you can't see on the streets of Kathmandu are the criminal gangs who profit from child trafficking. Emergency relief tends to overshadow child protection work in the immediate aftermath of a natural disaster. Ironically, this is the time that we need to work hardest to prevent child exploitation. The International Labour Organisation estimates that over 1.2 million children have been trafficked globally. And the criminals behind the trafficking industry actively target survivors of natural disasters and conflict.
I believe that child protection measures need to be seen as life saving as shelter. Our successes are not easy to quantify, but surely one child being trafficked is one child too many. I believe that preventing a 10 year old being raped is just as critical an intervention as providing food packages.
We know from past natural disasters that cases of child trafficking and forced marriage spike after an emergency. Traffickers go into villages and offer girls work in hotels and restaurants with the promise of thousand dollar salaries. They prey on desperate people who have lost everything: homes, family and livelihoods.
In a country where the average salary is $2 a day, and unemployment hovers at around 50%, people are willing to take extraordinary risks to provide financial security for themselves and their families, often without the realisation of what this can mean for their children. Sources on the ground have reported a 50% increase in the numbers of minors being trafficked. The Nepalese government responded to threat of trafficking quickly after the earthquake. They introduced a temporary law which stated that children could not cross the border unless accompanied by a legal guardian.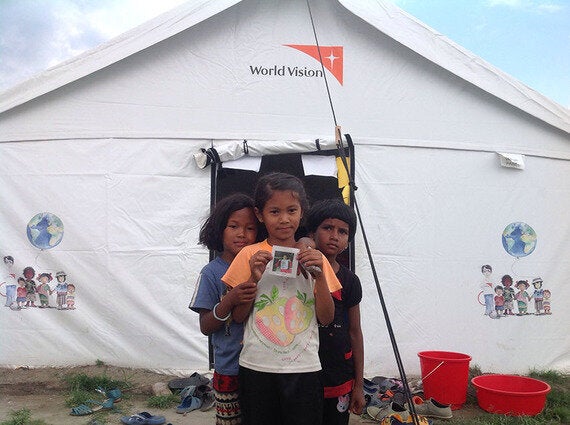 The NGO response to implement anti-trafficking measures was also swift. World Vision was one of the first agencies to set up child friendly spaces - a safe space where children can be care free. The spaces are more than just large tents where children can play, laugh, draw and have fun. They are part of a wider, child protection strategy that prevents child exploitation and abuse. Children are given the freedom to talk to trained counsellors about what they've seen and experienced. Staff listen to the children's stories and help them process the trauma and horror they have witnessed. The spaces are also beneficial to parents and carers who themselves are struggling to cope; and who need space and support to rebuild their lives.
In addition to structured play, we teach children how to stay safe: basic 'stranger danger' awareness. So when that trafficker comes to their village, or when a friend tells them about someone who offered them money, they feel confident enough to say no.
Popular in the Community