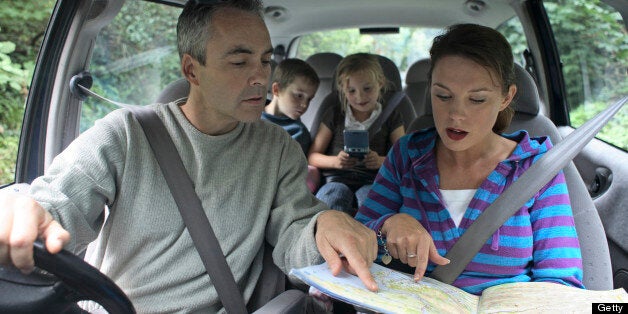 As families across the UK get ready for a summer getaway, our Family Deals Expert Chris Webber has put together a list of top tips on how to make a holiday with little ones as stress free as possible.
Be aware of the steep rise in costs once children get older
• Most parents don't fully appreciate the additional cost to the family holiday once toddlers pass their second birthday and then they wish they had travelled more when their babies were younger, so make the most of the time you have!
• Travelzoo estimates that the average rise in cost of a typical two-week family holiday is more than 40% from early summer (June) to peak (late July-August.) Smart families with babies and toddlers who are not yet restricted by school-holiday dates should try to travel at either end of the summer to still enjoy good weather and avoid the price hikes.
Get your facts right about airline baggage allowances
• Some airlines like Virgin Atlantic offer as much as 23kg of checked baggage for infants, but most offer around 10kg as well as the option to check in a collapsible pushchair/car seat. However, some low-cost carriers offer no baggage allowance for infants at all, so you'll either have to pack light and share your suitcase or pay extra to check in a bag for your child.
Plan how you will manage without the pushchair until you get to the baggage carousel
• Many a first-time parent flying with a baby has been caught out by this one. Airlines will allow you to take the pushchair right to the plane doors. However, it is then placed in the hold and you won't see it again until the baggage carousel. Parents travelling alone with a baby should think about how they will carry baby and carry-on luggage with them once they get off the plane at their destination.
Remember to request the bulkhead seats well ahead of time
• The majority of airlines do not offer infants under 24 months their own seat, unless you pay a full fare; that means that they will spend the flight on your lap, so reserving a comfortable seat is imperative, especially for long-haul flights. However, choosing your seat can come at an extra cost, as seats with extra leg room can be in high demand.
Consider buying access to airport lounges
• Airport lounge access may be expensive, but there are deals to be had and it can often work out cheaper than a family lunch at an airport restaurant and the facilities are far superior, with space to relax before boarding without the stress of stopping babies trying to crawl off across dirty airport floors.
Be hyper-organised and plan as much as possible in advance
• Planning in advance is the key when flying with infants; make your requests as early as possible and ask them to confirm your additional requirements in writing to minimise any hiccups with your booking at the airport.
• Also, some airlines provide bassinets (mobile travel cots) that clip on to flip-down tables in bulkhead seats. Check if your airline provides this and if not ask if you can bring your own small carry-cot to use during the flight.
For parents of toddlers - choose your room wisely!
• The term "family room" varies from hotel to hotel - for a holiday that doesn't end at 7pm every night, ask for a room with a little separate space so that you can catch up with your partner, knowing that your kids are safe and sound asleep next door.
Our new family deals publication has the best deals for families in the UK, visit the website.
Chris has been at Travelzoo for five years and is your average 31-year old modern family man. Chris knows that juggling a demanding job and family life is tricky, so the family holiday is especially important as it means he can have the much coveted quality time with his wife and two-and-a-half-year-old son. Chris oversees every single deal that goes into the new Travelzoo Family-Friendly publication to make sure a Travelzoo family holiday is as relaxing and wallet-friendly as possible.