London Fashion Week, which opened on Friday, featured more than 100 designers from different corners of the world. I've been shooting there for over a decade, and this season drew in more high-profile brands than most, including Emporio Armani, which hasn't staged a show in London for 10 years, and Tommy Hilfiger, which moved from its usual slot at New York Fashion Week to London in February this year. It's great to see London challenging rival cities on the global style circuit: it's proof that our city is an international cultural and creative hub.
Over the past few days, I've been shooting a lot of assignments for the British Fashion Council, as Getty Images is now its Official Supplier, which has meant I've been close to a lot of the action.
Although, not all of it. We have a team of over 35 people on the ground, putting in 2,000 man hours to ensure every moment is captured during London Fashion Week--there's a lot going on.
This year I've seen a lot more diversity on the catwalk. I love shooting diverse models, and styles: this sort of positive imagery can have a direct impact on fighting stereotypes and empower communities to feel represented in society.
Diversity also makes for an even better image. At London Fashion Week, I always focus on capturing moments beyond the normal: looking at style as well as the human character, emotion and beauty, whether it's backstage or on the catwalk. Different is good.
Here's a selection of images from the final three days of London Fashion Week, with an alternative view.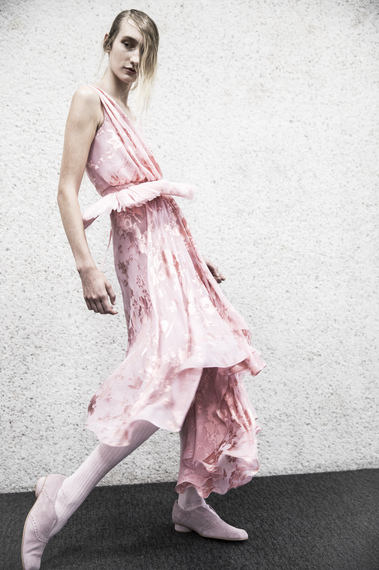 This model really enjoyed being photographed backstage at the Preen by Thornton Bregazzi show at the Queen Elizabeth II Centre. I've shot shows here before and the big, textured concrete walls work well as temporary studio backdrops. I love the movement and animation as she moved around. It really accentuates the fabric of the clothes. I decreased the saturation and contrast when I processed this image in Lightroom to complement the muted pinks of the dress.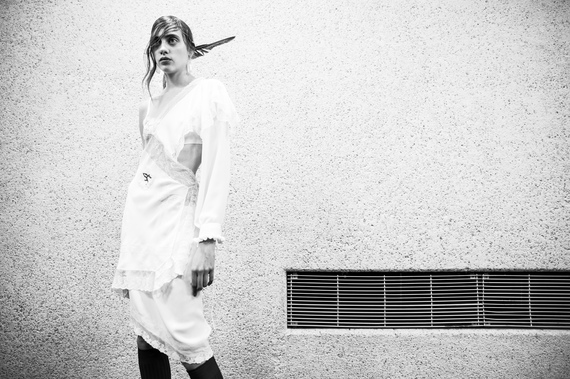 This is another frame from the Preen by Thornton Bregazzi show. I love the texture of this wall which works well in black and white, and makes the model really stand out. I also shot this from a low angle to accentuate the strong look of this model. I really enjoy Preen shows and have shot quite a few over the years; its designs always make for great images.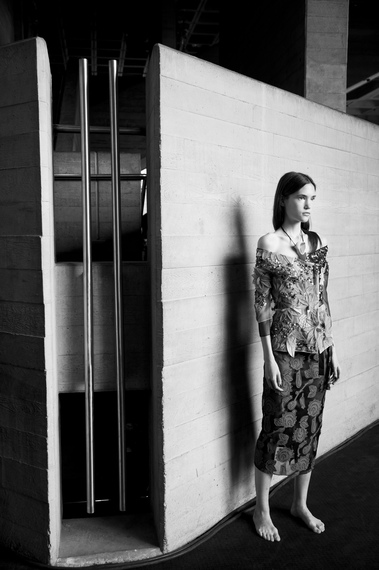 Whilst I was at the Preen show I got a call from my assignment editor at Getty Images asking if I could step in to cover the Roland Mouret show. I made a mad dash across the Thames to the National Theatre. Last minute changes and rushing around town is all part of LFW. Luckily at Getty Images we have an amazing team of assignment editors and field editors who support us and make all of this possible. When I got there a lot of the models were in final looks, it was quite a dark venue to shoot in but there was this lovely big north-facing window that gave beautiful light to shoot in.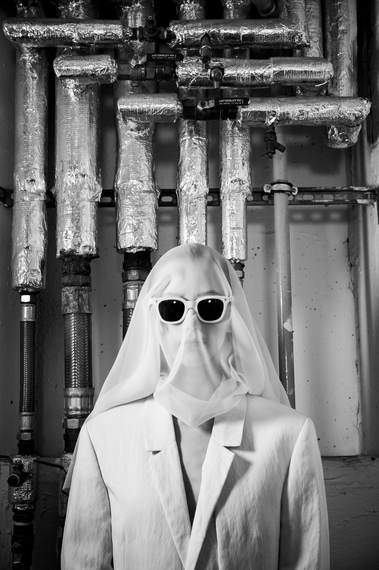 The CHALAYAN show was at Saddlers Wells. Backstage hair and makeup occupied the dressing rooms there with tiny corridors connecting them. There were a lot of industrial looking pipes on the walls and roof which made for some great backdrops which suited the look of the show.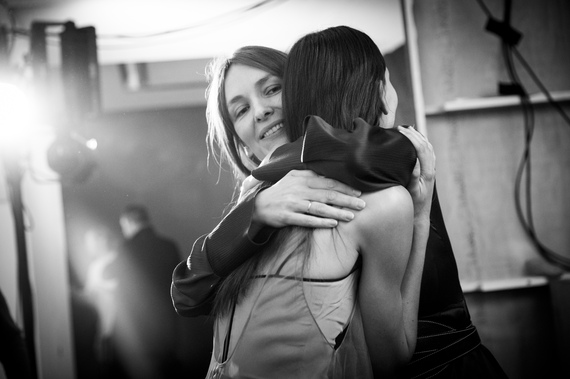 The Roksanda show was held at the Serpentine Gallery in Hyde Park. There were some very bright looks and great clothes. I stayed until the end of the show and ended up capturing this image when designer Roksanda Ilinčić embraced one of her models, a lovely moment, which made for a great atmospheric backstage image.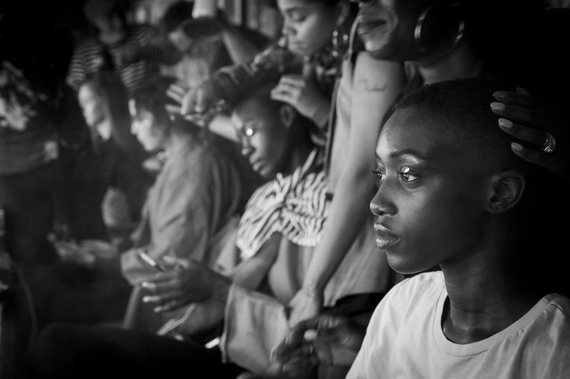 I loved the serenity on this model's face during hair and makeup backstage at the Osman presentation show. I also asked her to pose for a portrait, but chose this shot as it has a more natural look. I like the contrast of her calmness while the chaos behind her is captured in the background. The slightly hazy look is from clouds of hairspray, which can look great in the right light.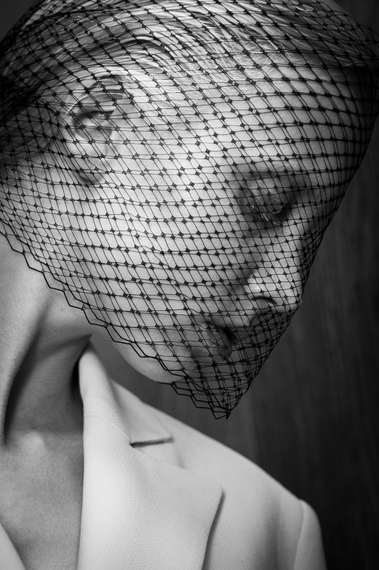 I was drawn to the strong look of this model backstage at the Osman presentation. Final looks ended up taking place on a staircase due to the space at the venue, so I asked her to pose in the corner and look down which created this nice expression.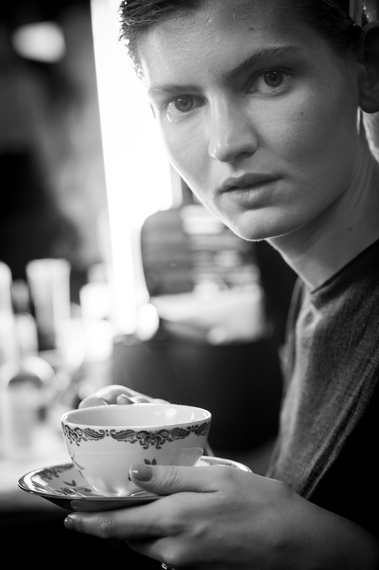 What could be more British at London Fashion Week than a model drinking tea from a china cup and saucer? This was shot backstage at the Osman presentation. The show was great to shoot: there was a fantastic combination of great looks and a nice space.
You can look back at my highlights from days one and two here.