Social media is an undeniable part of travel. From reading blog reviews of where to stay, to getting that all important Snapchat at the beach, many of us will continue to check in to our social networks throughout our holiday - and hotels are taking note.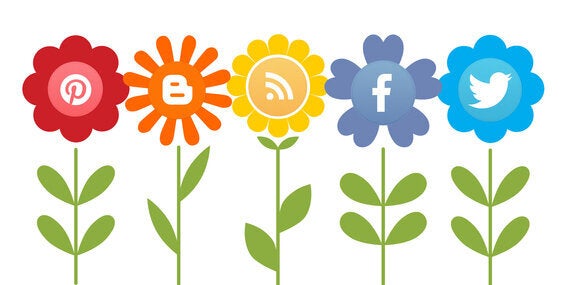 Big names in the industry are now offering free stays to guests with over 10,000 Instagram followers, while other companies will organise your holiday with online concierges via Twitter or Pinterest. And everyone is getting involved: from large international chains to small boutique hotels.
1. 1888 Hotel - Sydney, Australia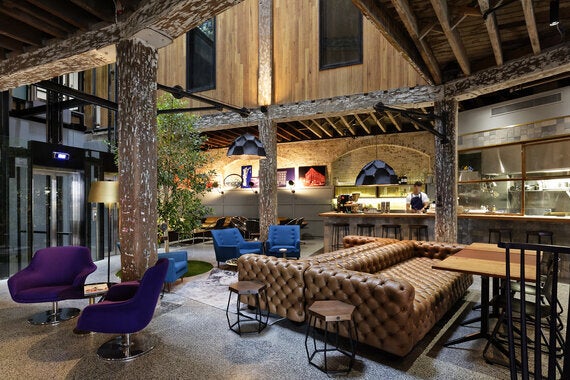 As the world's first Instagram hotel, 1888 Hotel embraces all things #instagood. Those with 10,000 followers or more automatically receive a complimentary night's stay and those who use the #1888hotel hashtag in their pictures are entered in a draw to win one night free.
1888 Hotel even has its own designated 'selfie space' in the lobby. If a guest uses this space along with the #1888hotel hashtag, their image will appear on screens near reception. By collaborating with a fashion blogger, the hotel has also created an 'Instawalk' around the hotel and Sydney's Darling Harbour: a 45-minute route filled with perfect photo opportunities.
2. Sol Wave House - Mallorca, Spain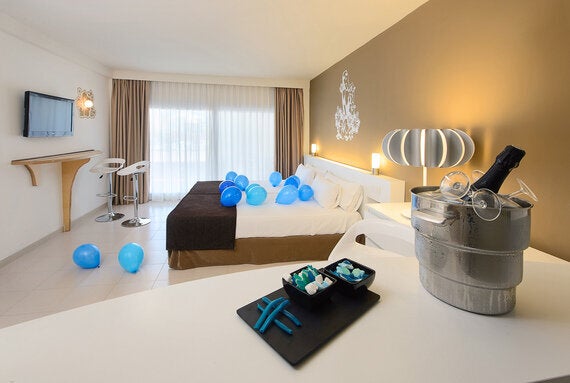 Sol Wave House prides itself on being the world's first 'Tweet Experience' hotel, pioneering the use of social media to improve guests' stays. The hotel's #SocialWave Community is the perfect place to meet people, make friends and find out what's going on. Even the concierge is on Twitter, in order to answer any questions and keep things moving throughout the day, both for the hotel and anyone on #SocialWave.
The hotel offers an exclusive #PartySuite for guests and their friends, with a bottle of Cava on arrival, a free drink at the #TweetPoolParty with guest DJs, VIP sunbeds and discounts on the hotel's bars and restaurants.
3. Hilton Hotels - Worldwide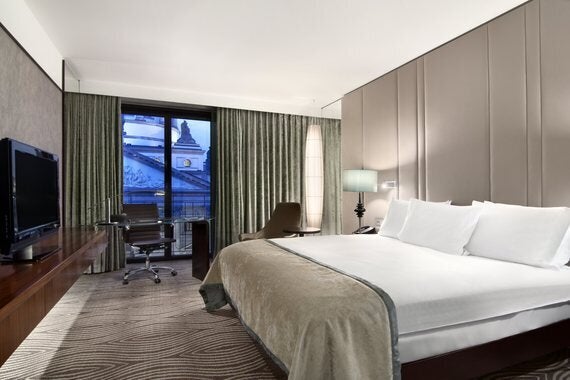 Source: Hilton Hotel Berlin
The Hilton hotel chain has taken the traditional concierge service and placed it in a social media setting, even before guests arrive at the hotel. Using social listening tools, Hilton will scout Twitter for users seeking destination tips. If Hilton owns a hotel in that city, they will respond to the Tweet with useful suggestions.
Hilton utilises its Team Members from around the world to provide recommendations based on local knowledge and personal experience, whether it is suggesting a nice restaurant or the best place to play golf.
4. Algonquin Hotel - New York, USA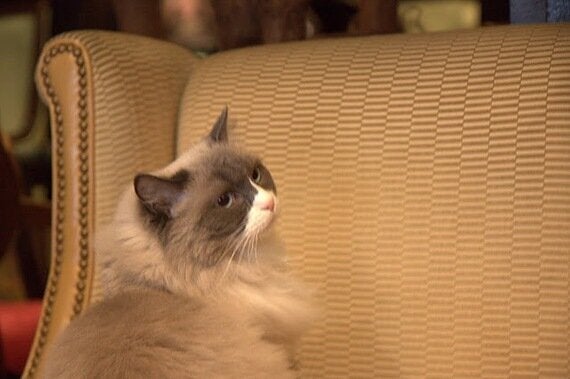 The Algonquin Hotel in New York is famous for its resident cat, who has twice as many likes on Facebook as the hotel itself. This Times Square hotel has had a cat since the 1930s; Matilda III is the hotel's 10th cat, known as the Algonquin cat.
Matilda is popular among guests for strolling around the hotel and hosts a birthday party every year, inviting over 100 guests each time. She receives letters from friends all over the world, replies to emails, updates her Facebook profile and even has her own webpage and YouTube account.
5. Starwood Hotels - Worldwide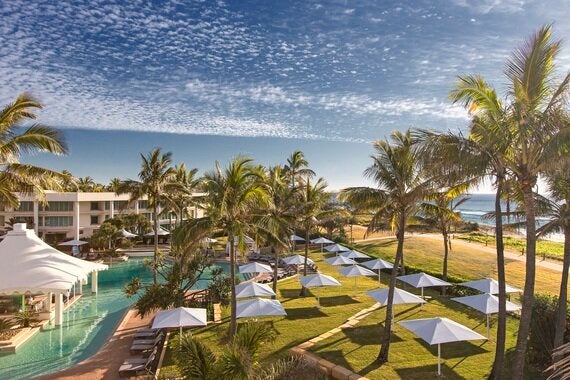 Source: Sheraton Mirage Resort and Spa - Gold Coast, Australia (owned by Starwood Hotels)
Like most hotel chains, Starwood has a loyalty program - but this one revolves around social media. The social integration for the Starwood Preferred Guest loyalty program encourages guests to connect using Facebook or Foursquare. All Starwood special offers can be found on these sites.
If members check in on Facebook or Foursquare and use the #SPGLife hashtag, they have the opportunity to earn membership points. Points can be redeemed on accommodation, flights or even be donated to charity.
6. Four Seasons - Worldwide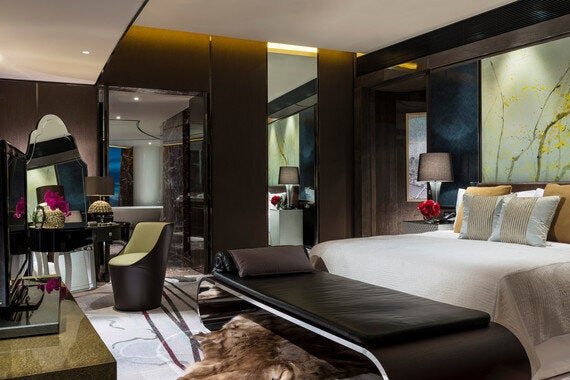 Source: Four Seasons Guangzhou, China
Like Hilton, Four Seasons have excelled in their social media creativity, creating a virtual concierge via Pinterest to help with all holiday-planning needs.
Users create a board for their upcoming trip, including some information about their chosen destination and desired type of experience. Users then leave a comment on Pin.Pack.Go with their chosen city. The Four Seasons hotel in that city will follow the user and request access to collaborate on the board, helping the user finalise their plans with local knowledge and suggestions.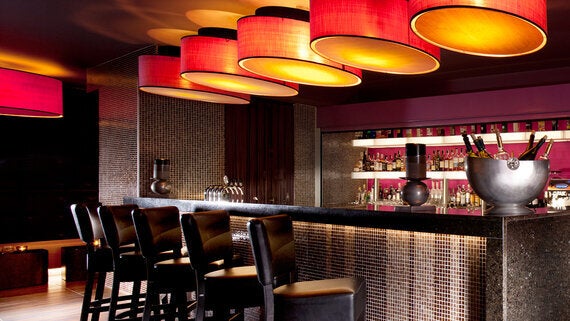 With their mission statement "travel is better when it's shared", Sheraton hotels are using social media to bring together guests from all over the world. Sheraton's 'Social Hour' takes place in all their hotels, aiming to share experiences and events among guests.
Social Hour also offers wine tasting days, where guests are encouraged to Instagram their pictures with the #Sheratonsocialhour and #Sheratonwinetravel hashtags. Following these hashtags provides insight into how other guests have enjoyed these events around the world.
8. Loews Hotels - North America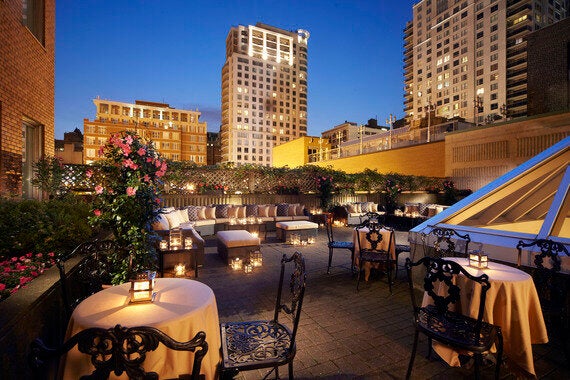 Source: Loews Hotel Vogue Montreal, Canada
North America's innovative Loews Hotels have become the first group of hotels to allow guests to make bookings via Twitter.
All guests have to do to book a room at one of the properties is tweet @Loews_Hotels with the #BookLoews hashtag. A travel planner will respond to the tweet asking for further information, before forwarding the customer to a secure payment page once they are ready to book.
9. Hard Rock Hotel - San Diego, USA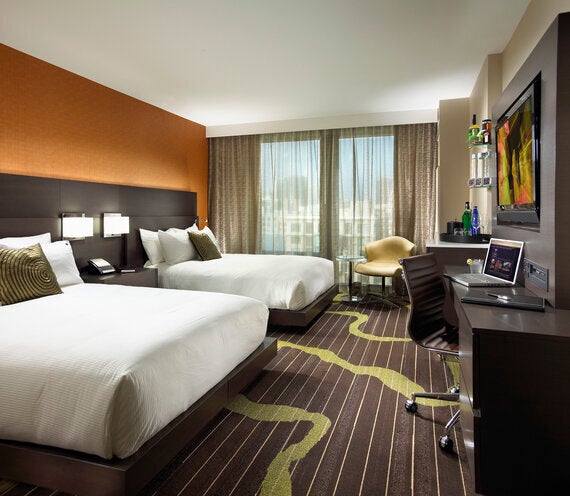 San Diego's Hard Rock Hotel has several thousand followers across their various social media channels and takes pride in interacting with guests and potential visitors. Among other things, the hotel has been known to offer special discounts and VIP packages to entice potential guests via social media platforms.
For example, when one lucky Twitter user complained about leaving his girlfriend for a work trip to San Diego, the Hard Rock Hotel offered him a 15% discount on a romantic getaway for two - so he could take his girlfriend with him.
10. Nordic Light Hotel - Stockholm, Sweden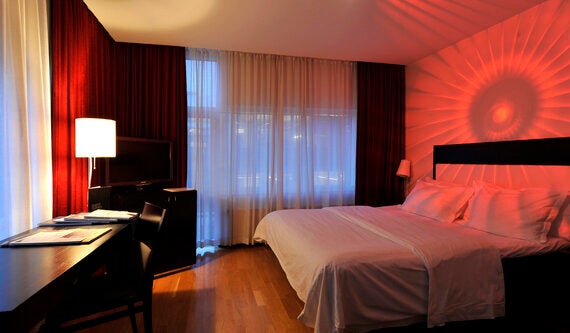 Source: Nordic Light Hotel
The Nordic Light Hotel is one of the first hotels to accept payment in the form of friends and followers on social media. This means that you can receive free accommodation at the beautiful design hotel, if you have at least 2,000 Facebook friends or 100,000 followers on Instagram or Facebook.
Guests who like the hotel's Facebook profile and share pictures and updates via social media sites during their stay can stay free of charge for seven nights of the year. Those who cannot quite fulfill the minimum number of friends or followers still have the opportunity to receive discounts: 500 friends receives a 5% discount and 1,000 friends a 10% discount.
Related