Malta's central position in the Mediterranean makes it a highly strategic dynamic hub in Europe. With the United Kingdom now with one foot out the EU door due to their imminent Brexit procedures, the time is just right for Malta to gain more traction and rank as a possible relocation destination for those UK start-ups and companies searching for stability and a securely opportune point of entry into the European market.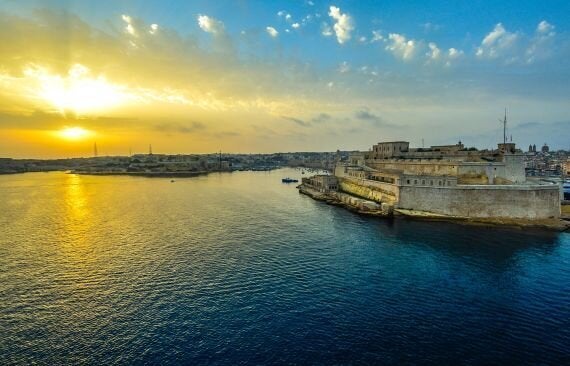 Information gathered by the European Commission in a recent report relays the high economic growth Malta is benefiting from, above all other EU countries. There is no shortage of reasons that shed light on this striking ongoing achievement, such as the sunny climate, the secure and business friendly environment and the nationwide English speaking community, to name a few.
Start-ups in Malta are notably quite carefully guided, aided by a number of business incentives that were created with the intention to offer them assistance. These business incentives include Takeoff business incubator, Malta Enterprise, and the Ministry for the Economy, Investment and Small Business, among others. It has only taken a handful of years for Malta to successfully develop the efficient digital start-up ecosystem there is in place today.
Malta has not been idle in the global race to reel in promising start-ups, having immediately and sensibly worked on developing numerous solid competitive advantages. In addition to the necessity of constant improvement across the entire system, I also maintain that Malta should turn its focus towards sparking a higher level of awareness regarding the "Digital Malta" brand within the start-up domain.
Furthermore, I firmly believe that Malta should make efficient use of the help it gets from its successful business partners in order to promote Malta overseas and draw in new companies on a global scale. Local start-ups have the opportunity to be resourceful ambassadors in the task to promote the local ecosystem at the relevant fairs and exhibitions. One such instance where they have shown such efficiency is with their enormous presence and number as a Maltese community at ICE, the biggest iGaming conference in Europe. Nonetheless, there has been a stark absence of visual displays and integration to highlight any form of pride within the Maltese industry, which, in turn, indicates the absence of unity. Malta based start-ups would certainly benefit from the development of a solid common interest in creating an efficient local system.
In a discussion with other local entrepreneurs earlier last year, we came to acknowledge the significant shortcomings of our ecosystem, the most important one being a common voice. That is how the idea to develop an organisation to unite us was conceived.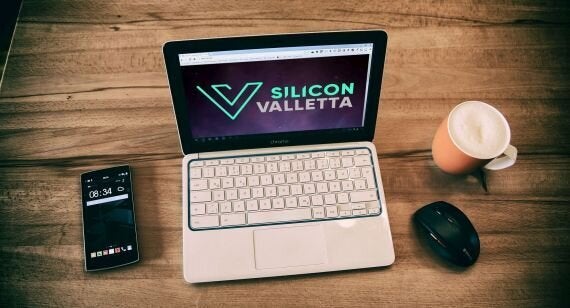 Silicon Valletta was officially created in December of 2016, presenting itself as a non-profit organization looking to generate a well organised local network and spread a more well-rounded awareness towards the Maltese digital sector.
With the support of the Malta Communications Authority, Silicon Valletta hopes to divulge knowledge, draw in budding talent, potential investors and promising start-ups on a global scale, and ultimately link the current local start-up scene with the government and the institutions offering business incentives.
Among Silicon Valletta's main aims is the goal to extend help and counsel to other start-ups and help them grow more successfully. A good majority of the present members have already been through their fair share of hardships along the way of starting up their own company, so it is indeed a pleasure to share these experiences with the any newcomers. This group of experienced members, credited with being in charge of rather promising start-ups and already established companies include, among others, Stephen Chetcuti Bonavita (Altaro), Chris Knights (BRND WGN), Russell Mifsud (KPMG), Lewis Holland (DiscountIF), Chris Kaye (Sherpa), Benjamin Carlotti (OulalaGames), and Simon Azzopardi (the current president of Silicon Valletta). We hold monthly discussions to brainstorm, share our thoughts and go over the industry's present challenges.
Our goal for 2017 is developing a foundation, furthering the concept that what we change and how we bring about change are equally important in making a difference. Furthermore, we intend to work hand in hand with the government in proposing legislations across areas involving talent and tax to promote an efficient approach. Finally, our plans involve working with partners to elevate and expand the Malta brand. We have wasted no time aligning ourselves in supporting the Zest conference (below you can watch the panel discussion on the benefits for start-ups being based in Malta from Zest 2016), Start-up Weekend and a number of other events outside of Malta.
My strong belief is that the distant future will see us, entrepreneurs in Malta, filled with pride at having participated and shared a part in the ground-breaking force that buoys and boosts Malta's position as one of the biggest, most notable digital hubs in Europe. With Malta, comes many an opportunity and a sure promise of an optimistic future.
Related