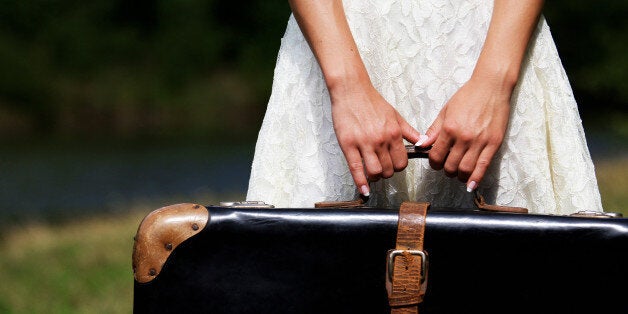 Photography: Isobel Wield
Originally from Australia Tori Haschka moved to London and her love of travel and food spawned a well-loved blog that has finally become a book. Each dish in A Suitcase and a Spatula has a note beside it explaining where the inspiration comes from. Not only do you get a recipe but also a wonderful glimpse of where it originated. There's a lot of diverse influences and plenty of unique ideas to try out.
Food and travel combine beautifully and the photography really manages to capture both the location and the taste. The styling is suited to the place where the recipe was from and the images are all appetising. It's a lovely cookbook to flick through and find meals because there really is something for every sort of occasion - spring and winter, light snacks and main courses, a quick supper or entertaining friends. The mixture of styles does make it harder to navigate so it's easier to use the index to find what you want rather than relying on the sections themselves.
I really liked the Winter section of the recipes, lots of different flavours but all really well balanced. The Sweets part was the only disappointing section, they were less inventive than the rest of the cookbook but still tasty. The recipes are well set-out with clear instructions and lots of detail. There are not a lot of vegetable dishes in A Suitcase and a Spatula but there is a nice mixture of meat and fish. The recipes rarely go over a double-page even with the notes and there are lovely sections dotted around with tips on how to manage plane food or picnics. Some places also get much longer write-ups, the only downside is that it may cause impulse-buying of plane tickets! My favourite dishes were the Chicken and Parsley Pearl Barley Risotto; the Veal Schnitzel; the Pigeon Pastilla; and the Sardines with Campari, Peach and Fennel.
The most wonderful thing about Tori Haschka's book is that it is very varied. There is a huge amount of originality in her choices of dishes and the notes that accompany dishes make you want to get in the kitchen and then hop on a plane! A fun and entertaining cookbook with lots of notes that is just as good to read through as it is to cook from.
Disclaimer: I received a copy of 'A Suitcase and a Spatula' from Ryland Peters & Small