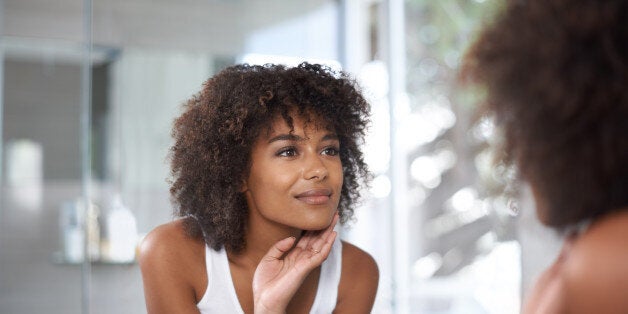 I love this time of year when everything is festive and frosty. It is important to be clued up about haircare in the winter because if you think about it, we're outside in cold weather one moment, inside with central heating the next, which is a very dry heat. This can strip your hair of moisture, which is bad news for curly hair which tends to be dry by nature. It can lead to frizz, brittleness and ultimately breakage. The good news is that a lot of this stress can be avoided, or at least minimised.
Here are my top five tips for keeping hair protected and looking its best this winter. These come in handy for women, men and kids with all types of textured hair; kinky, coily, curly and wavy.
Firstly, consider getting a trim. Textured hair doesn't need cutting too often but winter is a good time to do it. Since the ends of your hair are the oldest and driest part of your strands, this is a way of reinvigorating them.
Embrace protective styling. Whatever type of textured hair you have, protecting it from the elements will encourage healthy growth and help moisture to stay where it's needed. You might want to style your hair in braids, twists, corn rows, chine bumps, wear a wig, clip on hair pieces... there are lots of options. My 'scalp nourishment braids and locs spray' is great if you're going to wear a weave, extensions or a protective style, because healthy hair starts with a healthy scalp.
Indulge in moisturising oils. Either as ingredients within shampoos, conditioners and moisture sprays like any from my collection, masks and treatments, or applying directly after warming a little in between the palms of your hands first. Moroccan argan oil is a great one to try; it's easily absorbed by the hair and is very hydrating. I'd avoid using neat coconut oil on your hair in winter though, because it hardens when it's cold.
Ditch the heat styling tools. If you can't get by without them, try using them less often. You could perhaps go a little longer in between washes by taking the time to style as best you can in the first place. With tongs, it's best to choose a lower, instead of a super high, setting. Also, if the heat setting isn't scorching hot you'll tend to get a better result, as well as reduce the chances of damage. Remember to protect your hair first. Any of the moisture sprays and the serum from my collection are great for this. Also, sealing the ends of your hair with serum after heat styling is a good idea.
Don't be tempted to go out with damp hair. Please make sure that your hair is properly dry before you go outside. We all know that water freezes when temperatures plummet. If this happens on the outside of your hair, it can damage the outside layer of your hair.
All in all, however you decide to wear your hair, always try to have fun with it. Be patient with detangling, be mindful of applying products in the right way and above all, enjoy embracing your genetic gift this festive season