If you're in the midst of searching for a last-minute, magical escape this Christmas, look no more. In addition to the traditional, German-style market every European capital boasts nowadays, Brussels has something extra in store this winter.
The Belgian capital, most famous for housing the key institutions of the European Union, offers three beautiful experiences combining culture, art and heritage.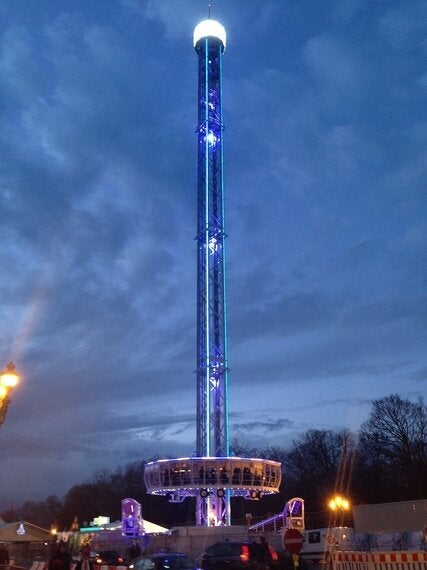 Towering over Brussel's Palais Royal at 85 metres, this steel structure gives visitors a bird's-eye view stretching as far as 12 kilometres. Although at first sight it may resemble a bumpy rollercoaster, the Skyliner's single glass cabin rotates slowly to the sound of classical music, allowing up to 60 people to delight in panoramic views.
Going on the Skyliner at dusk on a clear night could be a top romantic experience, while those who prefer exploring from afar edifices such as the Atomium and the Palais de Justice can visit during the day. Although it isn't cold inside the viewing platform, you're allowed to take in hot drinks or mulled wine from the perfectly placed bar by the queue.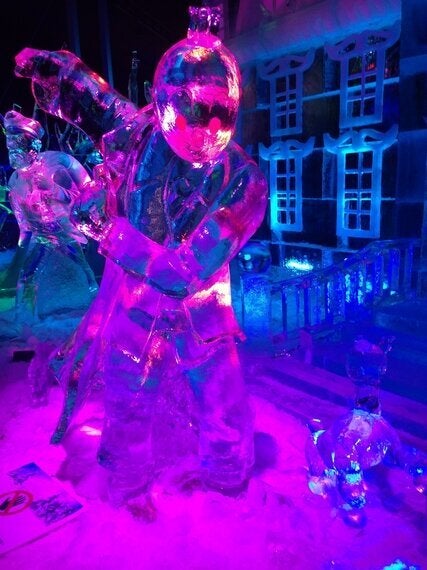 Right next to the Skyliner is a huge pavilion playing host to the International Festival of Ice Sculptures, 'Ice Magic'. Inspired by some of the most famous comic-strip characters, this exhibition boasts 420 tonnes of ice blocks shaped into statues of Tintin, the Smurfs, Asterix and Spider-Man, among other heroes and villains.
The exhibition also features some of Brussels' historic buildings. And it wouldn't have been in the capital's rebellious spirit if the little boy peeing into a basin and drawing crowds in a nearby part of Brussels didn't make an appearance, too. This charming place also boasts an ice slide for the kids and an ice bar for the grown-ups.
One obvious tip to fully enjoy the carvings is to wrap up warm. The mercury inside the venue could plunge by as much as 13 degrees compared to outside, as was my experience. One thermometer in the exhibition space indicated -4°C. Both Brussels Skyliner and Ice Magic are open until 9 February 2014.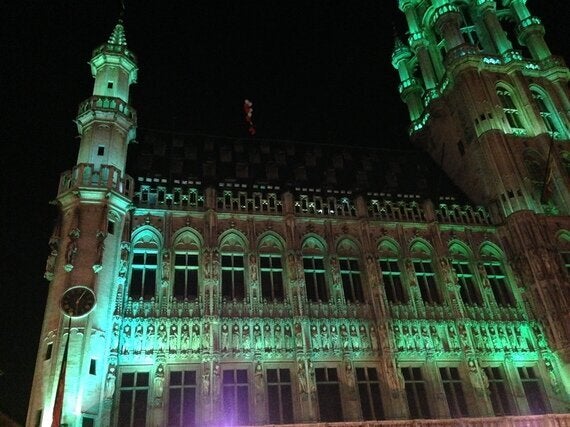 A third winter experience in Brussels will transport you to a bewitching world of fairy tales. No more than a 10-minute walk from the previous two attractions is the capital's main square, Grand Place, surrounded by guildhalls and the city's Town Hall.
This winter, a daily sound and light show gives this breath-taking place a lyrical dimension. From 6pm, enchanting music matches the changing rhythm of 15-minute light projections. Prepare yourself for a dreamy experience that will run until 5 January 2014.