The UK has one of the world's strongest digital economies and the next generation is eager to be a part of it. There are many different career options out there for young people interested in tech - from app designers, to game and website developers, to information security analysts. However, for many tech and IT based organisations seeking tech savvy talent, there's a significant shortage of applications from young women.
As a leading tech for good funder, this is a challenge that Nominet Trust is keen to address. To mark this year's Girls in ICT Day, we caught up with leaders from five tech organisations we're supporting and asked them to share their top tips for girls aspiring to enter the industry.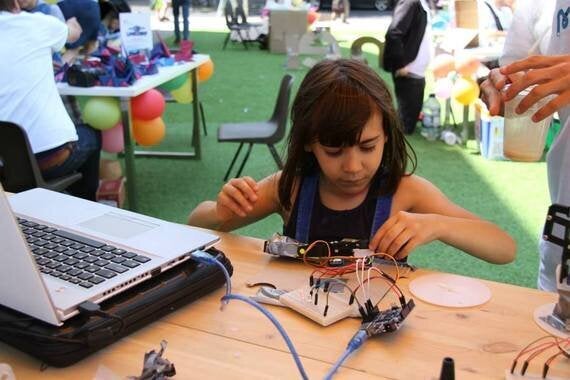 "It's so useful in helping to get a solid grounding in tech and it's much easier than some might imagine. Developers are like gold dust so learning to code early is a gift and if you become an entrepreneur it's very useful as it means that you can experiment with new ideas quickly without breaking the bank. An added bonus for girls and women is that you'll always surprise people - most people don't expect to meet women who can code!"
Nathalie Richards, Director, Edukit
"My top tip to aspiring entrepreneurs would be to just try it out. There are lots of tools online to help you build new products - I never studied computer science formally myself, and though sometimes I wish I had, I have discovered that you can learn a lot by simply doing."
3. Don't be afraid to fail
"Working in a startup, you'll be doing lots of things for the first time. You'll make mistakes, and sometimes you'll fail, but that's OK! The lessons you learn when things don't go to plan are absolutely invaluable. They'll help you get back up, dust yourself off and come back even stronger!"
4. Build a supportive community around yourself
"The tech world is very competitive, but there are many friendly and welcoming spaces within it. My advice is to build a supportive community around you - go to meet-ups, festivals, co-working spaces, pitching events. Talk to as many people as you can. When you find people that are interested in and support your work, bring them into the conversation around what you are doing. This will be amazing for generating new ideas, learning from a shared pool of experience, and providing encouragement when you go through challenging phases."
5. Don't be put off by the gender divide
"It can be daunting choosing a career path that your peers are less interested in, but we need to try and encourage girls and young women to see past that and be open to alternative options. The games industry in particular can only benefit from a range of perspectives, and talented individuals, whatever their gender, should be nurtured. That's why we actively encourage girls to enter our Young Game Designers competition, by showcasing successful women in games, including BAFTA winners, to both female and male students."
Tim Hunter, Director of Learning & New Talent, BAFTA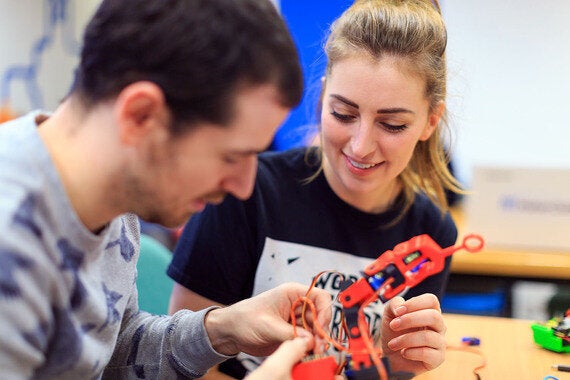 With demand for skilled tech workers exceeding supply in the UK, Girls in ICT Day provides a great opportunity for us to all to recognise how vital it is that we encourage girls to consider the many and varied career options available in this vibrant and rewarding industry. At the Trust, we are engaging with a growing number of women in tech startups providing inspirational role models, so it seems there's never been a better time for girls to benefit from the training, resources and support on offer and enter into this world of possibilities.