As the world's media is trained upon the UK's decision to leave the EU, at Nominet Trust we're responding with an uplifting 'social tech without borders' global focus. This week marks the nominations launch for our fourth annual NT100 and I'm filled with anticipation at the prospect of learning about all the social tech innovations that the public will put forward for selection this year.
Our quest has begun to seek out new, inspiring examples of the innovative use of tech for good from across the globe that we will shine a spotlight on as NT100 winners. The call for nominations is now open and it's the public's chance to promote the people and organisations that are improving lives with the help of the internet and digital technology.
I've been involved in the curation of the NT100 since its inception and this is one of the most exciting times of year for me, as we uncover innovative social tech teams and projects with powerful stories that have been largely untold and really deserve to be shared. Our experience over the last three years clearly demonstrates how the platform that NT100 provides for the 100 most inspirational projects really helps to further their growth.
I'm constantly in awe of the inspiring people doing truly amazing work to address the often complex social challenges within their communities - or those of their global neighbours. These incredible individuals are the driving force behind making change happen - which is why this year we're also celebrating the 'Everyday Tech Heroes'. By shining a spotlight on these extraordinary folk, I hope we'll inspire others to take positive action too.
Take for example SafeMotos, the Rwandan start-up tackling Africa's second biggest killer - road traffic accidents. SafeMotos was created after passionate co-founders Nash and Peter were involved in a motorbike taxi crash in Kigali. In Rwanda, 80% of accidents involve moto taxis and it's astonishing to learn that you're 700 times more likely to be killed in a road accident than in the UK. After thankfully recovering from their accident, Nash and Peter employed ubiquitous smartphone technology accessible by all moto drivers, combined with vehicle telematics, to give each driver updatable safety scores. A mobile app connects customers to moto drivers with a good safety record - and the safer they are, the more work they get. It was realising the creative potential of social tech to prevent injury and save lives that encouraged Nash and Peter - our Everyday Tech Heroes.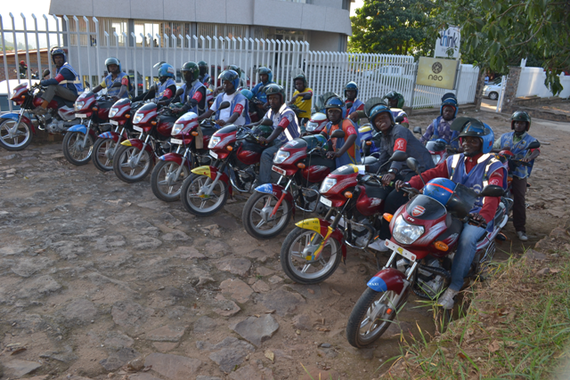 Healthcare emerged as the most prominent tech for good theme in our 2015 NT100. Family-run start-up Adris Technologies captured our attention with their life-changing heart rate monitor, Pulseguard. Dad, Adrian Perry, invented Pulseguard when it became apparent that the severe epileptic seizures his son Tom was experiencing as a result of Dravet syndrome were not being detected by their existing video monitoring system. It was his deep need to help his son, and his empathy with many other carers in a similar situation, which fuelled Adrian's determination to developing a tech for good solution to tackle this problem head on.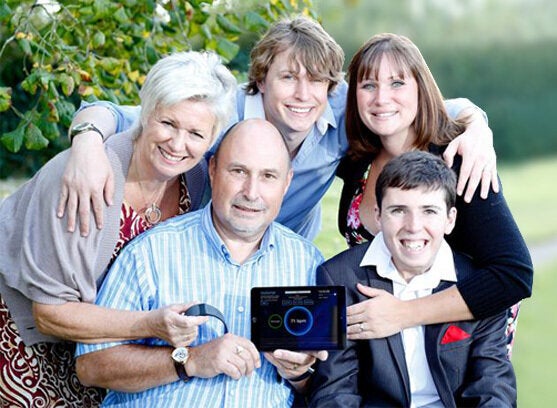 In India, sexual harassment and abuse in public spaces is a real social problem, highlighted by the abhorrent gang rape of a 23 year old medical student on a Delhi bus in 2012. Despite saddening and horrific cases like this, those affected often choose not to talk about or report their experiences. ElsaMarie D'Silva co-founded Safecity, a web platform that aims to make cities safer by encouraging equal access to public spaces for everyone, especially women, through the use of crowdsourced personal stories and technology. Safecity now has the largest crowd map recording instances of sexual harassment and abuse in India, Kenya, Cameroon and Nepal allowing local communities to work on solutions. ElsaMarie is certainly an 'Everyday Tech Hero' in my eyes.
Across the world, women are still under-represented in tech roles, especially in Africa. That's why we were particularly drawn to AkiraChix, a programming, design and entrepreneurship training programme in Kenya established by 12 like-minded female IT graduates to encourage more women to join the tech sector. AkiraChix aims to inspire women of all ages from low income areas of Nairobi to develop tech skills, providing training, mentorship and outreach programmes that positively impact their communities. Now that's inspiring!
Despite the current politically dynamic backdrop in Europe, we continue to discover transcending 'social tech without borders' projects from across the globe giving a voice to those whose stories would otherwise go untold, empowering communities and changing lives for the better. Whatever the political landscape, and as leaders come and go, let's celebrate the remarkable 'Everyday Tech Heroes', whose tech start-up experience makes them more comfortable than most with uncertainty, for their commitment to tackling social challenges from the ground up.
Nominations for the 2016 NT100 are now open until 30th September. Tell us about yours!
Related