I've never been fashionable. I mean, I like clothes, but I've never quite got there with the whole 'bang on trend' thing. Not through a lack of trying - just because the universe is utterly against it happening.
I rock a pair of Nike Air Max, people tell me it's good I'm going to the gym. I wear a quilted skirt, people ask why I'm wearing half a sleeping bag. I buy a vintage jacket and people sing 'Climb Every Mountain' because apparently I look like I'm wearing the Sound of Music curtain outfit (the most offensive thing there being the weak song choice, of course).
So when I read that fluffy coats are IN this winter, you can only imagine how excited I was... because I ALREADY OWN A FLUFFY COAT.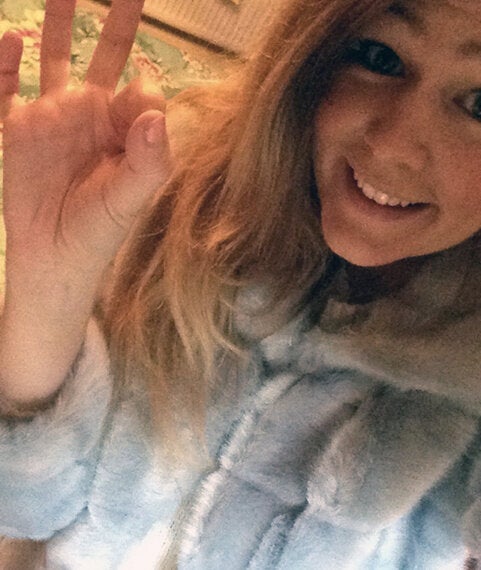 I bought my coat from ASOS. Its baby blue, overpriced, not that warm and makes me look a furby, but my word, it is a thing of wonder.
So without further ado, here is why I love it, and why you, too, should join me in wearing a big fake fur coat this winter:
1. It will basically make you famous
You'll be the talk of the town and you'll even go through a phase of worrying that people only like you for your coat. At some point you'll have to face up to the fact that that is true.
2. Everyone will want to stroke you
Part of you will be creeped out, but the other, more important part, will feel like a snoozing puppy on a lazy Sunday afternoon (minus the accidental pooping in the lounge bit) (hopefully).
3. You can bid farewell to the diet
Thanks to this beauty, no one will be able to tell that you had 3 mini rolls and a cheese string as a light, pre-three-course-meal snack.
4. Choose the right coat, and you may find yourself in good company
Louise from Made in Chelsea has mine. I know.
5. It will make the boy you like notice you
Sure, he might ask if it's a joke at first. And SURE, he might start calling you the 'Cookie Monster' (and then, at a later date, decide you're actually more like the Honey Monster), but hey, at least he now knows you exist.
6. It can get you out of awkward situations
Scenarios include being asked by your boss for some stats ("No... but I can get you a faux fur coat to feel, stat! Ahem."), and when someone you don't like asks you out ("Oh no, I seem to have disappeared inside my coat and may never find my way out, sorry.")
7. You will probably want to sleep in it
But *apparently* you have to draw the line somewhere. 'Cos it's a coat. Not a relationship. Or something. Weirdo.
So there you have it, my excellent and totally well thought-out reasons for rocking a big fluffy, faux fur coat this winter. And I'm sure it goes without saying that, having rocked this one so effectively, I'm already thinking ahead to Spring '15 trends.
(I've got everything crossed for curtain chic.)