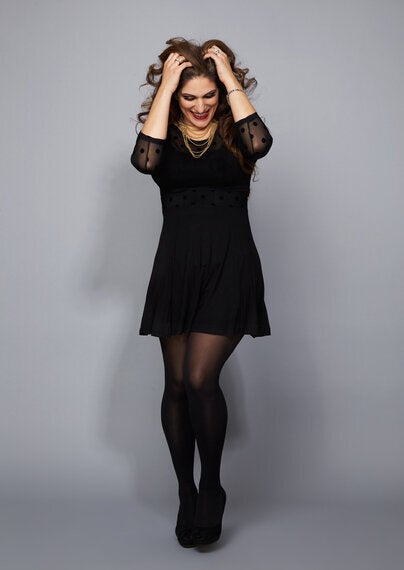 Doubt, it's easy to let it overcome you and eat you up isn't it? But you mustn't let it.
You must not fear rejection, failure or being wrong.
You must realise this worry, this concern of not being appreciated or actually not being understood, is simply part of the process, the journey to success.
Easier written/said than done, I know.
It was a packed house and Start Up even voted it one of the top 10 workshops celebrating Global Entrepreneurship Week before it even commenced. No pressure then!
Each speech given, moved me greatly, these were women owning their ambition, achieving, running multiple businesses in some cases, working with some of the world's biggest stars, writing books, starting creative projects, and, like myself, all in a way that works around their families. Melissa wrote her book '101 Things to Do While Breastfeeding', while, you guessed it, breastfeeding.
Motherhood is truly inspiring.
It made a real impact. Like everything Jessica says, does to me. I admire her greatly, for all that she has achieved, for always seeing opportunity in everything, for being a lady of great strength, intellect and more than anything, goodwill and kindness, of seeing the best in others.
These are all qualities I hope others see in me too. That's what I love so much about Jess, she possesses the characteristics I admire and always aspire to, myself.
After the session, we panellists chatted to the women and men who had gathered there, so many, keen to take risks, work flexibly, start new businesses, blogs, prospective entrepreneurs but who admitted to feeling scared, not confident, consumed with self-doubt and worry. I related to their words. I understood their fears. No one is spared those times of feeling weak, not worthy or insecure.
After chatting to one lady in attendance, I was moved to receive this touching email me a few days later, 'It was great to meet you last night. What an inspiring evening! The panel was fantastic, and thanks so much for taking the time to talk to us afterwards. After our conversation I feel like I've become 'unstuck' and can move forward. I've been bouncing around all day!'
There's nothing more rewarding than feeling you've somehow, empowered others.
It is important to note that confidence is a con really, those you might feel are always the most confident, are not, we are simply good at giving 'confident face'.
The truth is though, the more you practice feigning that confidence, the more you fool yourself, you too will ultimately believe in yourself. You become untouchable, determined, STRONG.
And for the most part, I feel that way, I really do because I work on it, on the positive affirmations, on the 'putting hopes into action,' of consistently working on my confidence levels, on putting the graft in, honing my voice, my skills, embracing the challenges, accepting the inevitable failures but pushing on and trying, more determined after a fall, to get up again and hopefully thrive.
Sometimes make remarks that hurt us or maybe forces us to question our abilities or purpose. Sometimes it can be online, other times to our face.
Positive criticism is just that, reflect, explore, improve where you feel you should but the useless remarks, the one coming from a place of negativity, ignore.
We must not allow others with an aim to be destructive, to crush our creative spirit, our dreams and aspirations. Our potential.
We must practise kindness, making it our default, towards others, and also to ourselves. We must not let the doubters, the naysayers, or our very own self-doubt cripple us.
We must know our worth. And remind ourselves of it.
Creativity, passion, ambition, and self-worth are the lifeblood of successful businesses, and in my opinion, of fulfilment and happiness.
Whatever you choose to do, whatever road you decide to take, and are taking, because you are after all, an active protagonist in your own narrative, remember, (the power is within you), do what makes you happy and remember that anything is possible when you set your mind to it. There are no limits!