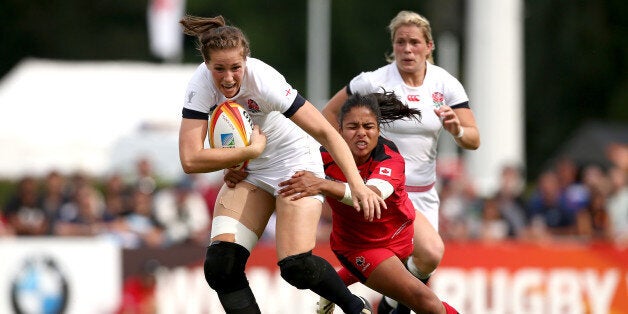 England will face Ireland in the Women's Rugby World Cup semi-final on Wednesday 13 August. Some might brush off Ireland and predict an easy English victory, however with the unpredictable twists and turns the tournament has taken so far, it won't be so black and white with who proceeds to the final on Sunday 17 August.
Certainly, the statistics look in England's favour. Of the 21 games they've played against each other since 1996, Ireland has won once. It was a 25-0 home victory in the 2013 Six Nations, in which Ireland came top of the tables for the first time with a Grand Slam and England went home third. In this year's Six Nations, England came second and Ireland third, with England beating Ireland 17-10 at Twickenham. England has won 90.7% of their Six Nations games, whilst Ireland has only won 59.6%.
With points difference creeping closer and closer between the two nations in the recent years, you can easily see just how much the women's game has grown in Ireland. Gone are the days when England thrashed Ireland 79-0 (2002 Six Nations in which Ireland came last). Sure, a 20:1 lose:win ratio doesn't look pretty for Ireland, but it's undeniable that they've taken a massive step forwards in establishing themselves as a threat on the international stage.
So far in this World Cup, England are top of Pool A on points different, winning twice and drawing once against Canada. Ireland are unbeaten at the top of Pool B, with a remarkable 17-14 victory against New Zealand, who have won the last four World Cups and beaten England in the last three finals.
The unforgiving nature of the tournament means that New Zealand is completely out of the World Cup title race with no quarter-finals to contend in. From the pool stage, teams are ranked firstly by their position within their pool, then by competition points. The top four teams progress to the semi-finals, meaning New Zealand is left to compete for 5th place at best, a stain on their golden reputation as world champions. Ireland currently stands at 2nd place overall with 13 points, England at 3rd with 12 points.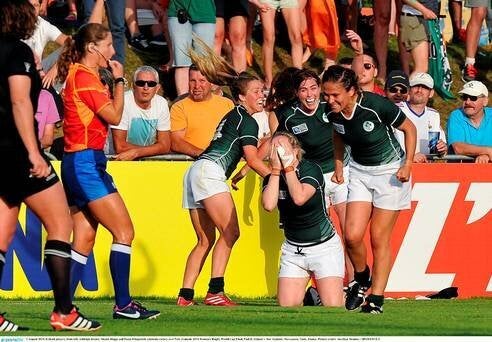 Ireland celebrating after winning against New Zealand (Image: Independent.ie)
The fact that Ireland beat New Zealand last week should give England fans a run for their money. Of the 23 times England have faced the Black Ferns, they've only won 7 times and drawn once. Sure, England claimed a 3-0 series victory against New Zealand in 2012, but two years is a long time in terms of skills, strength and fitness development.
This Irish side is the first to reach a World Cup semi-final. As ever, England will need to make sure they execute all their moves right on target after a less-than-perfect 13-13 draw against Canada on Saturday.
The England v Ireland Women's Rugby World Cup semi-final kicks off on Wednesday 13 August at 5pm BST and will be aired on Sky Sports 4 from 4:45pm BST.
Popular in the Community