Period drama is a fantastic form of escapism; imagining yourself transported back to times where big frocks, country dances and love affairs were the main order of the day. If you are looking for somewhere to visit on the next bank holiday or if you are a period drama lover heading over to the UK then these locations are for you!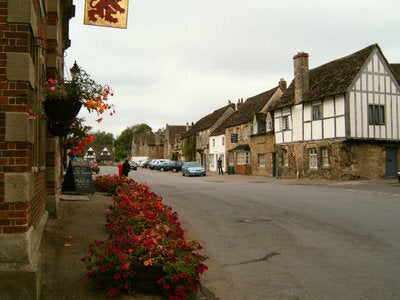 The Wiltshire village of Lacock will be instantly recognisable to most period drama fans. It doubled as 'Meryton' in the 1995 version of Pride & Prejudice (you know...the one with Colin Firth in the wet shirt) and later as 'Cranford' in the 2007 production of the same name. The village and adjoining Abbey is owned by the National Trust and is wholly untouched by modern alterations such as T.V aerials and road markings. It is easy to feel as though you have been transported back in time whilst walking through streets lined with black and white timbered Tudor buildings and picturesque cottages. There is also an old lock-up, workhouse and village tithe barn to see on your wanderings as well as a National Trust café where you can stop off for a spot of afternoon tea.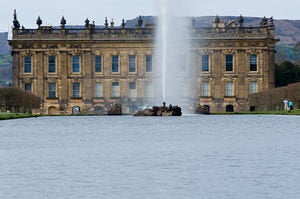 Another location with an Austen connection, Chatsworth House played Mr. Darcy's Pemberley in the 2005 Working Title adaptation of Pride and Prejudice. Many believe that when Austen created Pemberley she actually based it on Chatsworth House. Austen wrote the novel whilst staying at the nearby town of Bakewell and there are many similarities between the fictional mansion and the real one. In the film, Elizabeth and her aunt and uncle explore the painted hall and sculpture gallery which you can also walk around on your visit to the house. After filming finished, the bust of Matthew Macfadyen who played Mr Darcy was given to the house and can now be seen in the Organgery. There are over 30 rooms to explore as well as a 105 acre garden laced with unusual sculptures, a farmyard, and a restaurant and gift shop.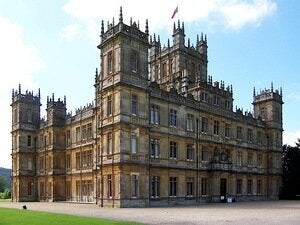 Highclere Castle skyrocketed in popularity when it became the setting of 'Downton Abbey' in 2010. Now about to embark on its 5th series, the show, which follows the life of the Crawley family, was created by Julian Fellows who had Highclere in mind whilst he wrote it. The Castle is used for all of the exterior shots as well as all of those inside 'above stairs' with the exception of a couple of bedrooms. The servants hall and below stairs set it located at Ealing Studios. Highclere Castle is only open at selected times throughout the year. These include two weeks over Easter, the May bank holidays and two months during the summer. It is best to check the website for availability before visiting. Away from Downton, Highclere Castle was the home of the 5th Earl of Carnarvon who, along with Howard Carter, discovered the famous Tomb of Tutankhamun in 1922. In light of this there is a fascinating Egyptian exhibition situated in the Castle which is very much worth a visit.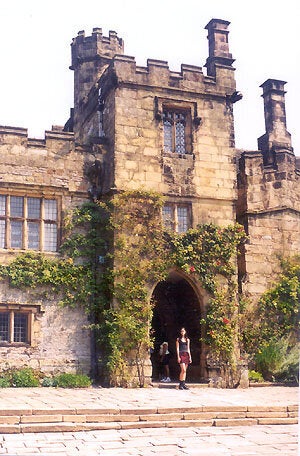 Haddon Hall is a medieval manor house that has doubled as Jane Eyre's Thornfield Hall on three occasions. In 1996 Franco Zeffirelli filmed his critically acclaimed Jane Eyre there, followed by a BBC adaptation in 2006 and then most recently, another film version was directed by Cary Fukunaga in 2011. Other films to feature the hall include Working Title's Pride & Prejudice, The Princess Bride and The Other Boleyn Girl. Several guided tours run between the months of April and September and make for a great opportunity to be shown around by experienced guides. The garden has a number of terraces for you to explore including the Bowling Green Terrace and the Fountain Terrace, all of which are now looked after by award winning gardener Arne Maynard.