Buried deep inside the walls of The Savoy Hotel's American Bar lies a 90 year-old cocktail shaker filled with Plymouth Gin, Cointreau and lemon juice: The White Lady cocktail. It was lovingly laid down in 1927 by Harry Craddock - then head bartender - during an Art Deco refurb at the height of the Jazz Age. But despite many attempts to locate the ancient silver vessel, it has never been found.
And why the curious time-capsule? To honour Harry Craddock, the pioneering mixologist who revolutionised the London bar scene by reintroducing the once humble cocktail as a sophisticated and decadent drink. Frustrated by Prohibition laws, in 1920 the New York-based bartender returned to his native London armed with a box of killer cocktail recipes and was quickly snapped up by a succession of London's top hotels.
But if you want to appreciate the work of the original maestro of mixology, there's no need to chisel your way through the American Bar in search of this elusive shaker. In 1930, Harry authored The Savoy Cocktail Book which contains over 700 of his favourite recipes. Thanks to a resurgence in classic cocktails, this gem of a book has become the ultimate reference guide for today's mixologists and its influence can be seen everywhere: from secret speakeasies to elegant hotel bars. Below you'll find the recipe for Harry's White Lady, an ideal Christmas drink, and a selection of festive cocktail recipes from across the capital.
Harry Craddock's White Lady
Supposedly named after Zelda Fitzgerald, the platinum blonde queen of the Jazz Age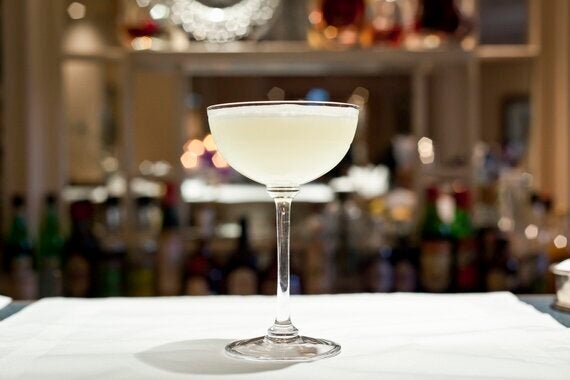 Fill a cocktail shaker half full with ice.
Shake well and strain into cocktail glass.
By Portobello Road Gin's Master Blender Jake Burger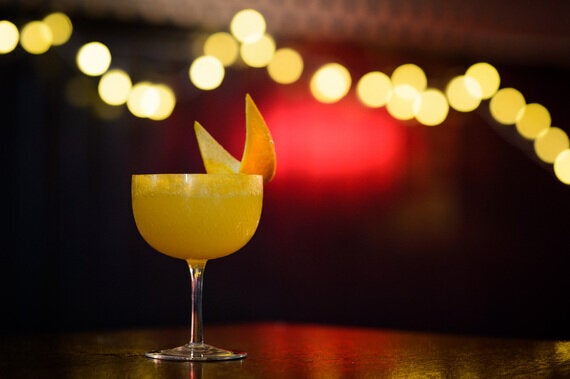 Top with a sparkling wine like Cava or Prosecco
Run a good few clementines through a juicer and strain out the bits. Make a speedy sugar syrup by dissolving two parts sugar into one part boiling water. Pour the gin into a Champagne flute. Then fill the glass two parts chilled sparkling wine to one part chilled and strained clementine juice. Stir gently immediately before serving.
By Jamie Stephenson, founder of The Bar Academy. The base of this drink is inspired by Harry Craddock's classic White Lady cocktail. (The Queen of Charn is another name for the White Witch of Narnia)
Shake the first five ingredients with ice and strain into a chilled flute. Top with chilled sparkling wine and stir gently. Garnish with a grapefruit twist.
By Dry Martini's Javier de las Muelas, at the Meliá White House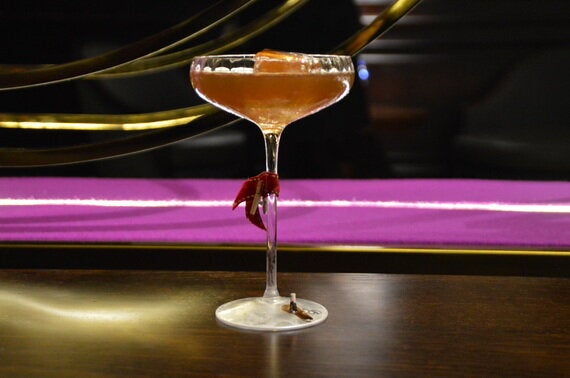 8 drops of Myrrh tincture
15 ml Pedro Ximenez 30 yo
By Russel Burgess at Loves Company
240ml Appleton Estate Signature Blend
In a large teapot, brew the tea with All Spice and sweeten with Grenadine or strawberry. Add to the teapot the rum and 3⁄4 the fruit. Let steep for 2 minutes. Serve from the teapot or a punch bowl + garnish cups with the remaining fruit.
By Stephen Jupp, Bartender at Home House
Shake and double strain the rum, egg yolk, caramel syrup into a Port glass. Shake separately the egg white and vanilla sugar, until of a thick consistency, and then layer on top.
Christmas Pudding Hard Shake
By George Simmons, Bar Manager at Heddon Street Kitchen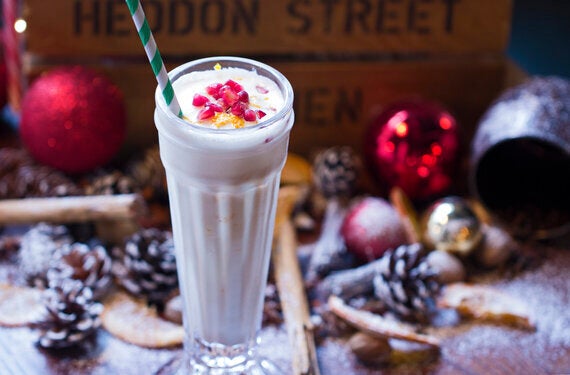 25ml Bacardi Oakheart Spiced Rum
25ml Pedro Ximenez Sherry
1-2 scoops of vanilla Ice Cream
A few pomegranate seeds to serve
Blend all ingredients together and combine well.Pour mixture into a tall glass and garnish with pomegranate seeds and a sprinkling of extra orange zest.
Bailey's Flat White Martini
By Luis Silva, Head Barman at Selfridges
50ml Baileys Original Irish Cream
Pop some ice cubes into a cocktail shaker and pour in the Baileys. Add the espresso and vodka. Shake it up until everything is perfectly blended and the liquid is silky smooth. Strain into a cocktail glass and garnish with three coffee beans.
By Adam Nordone. I was served this deliciously potent brew at the recent Jura Dining Club.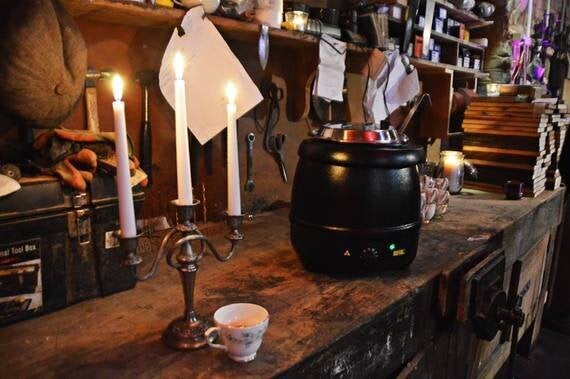 100ml Agave water (Agave water is one part agave syrup to five parts water)
Mix all ingredients together and heat. During the heating process add broken grey tea mix (if you do not have broken greys, you can use shop bought earl grey and lady grey tea bags, 2 of each).
By Toby Vacher of Taste Cocktails. Inspired by Simon Difford's Biblical Sidecar
Muddle the cloves in the base of your shaker, then add all the ingredients and shake with plenty of ice. Fine-strain into a chilled glass.
The Polar Express-o Martini
Cold: shake and double strain into the tea cup
Hot: Heat up all the ingredients with the coffee machine steamer, serve in the tea cup.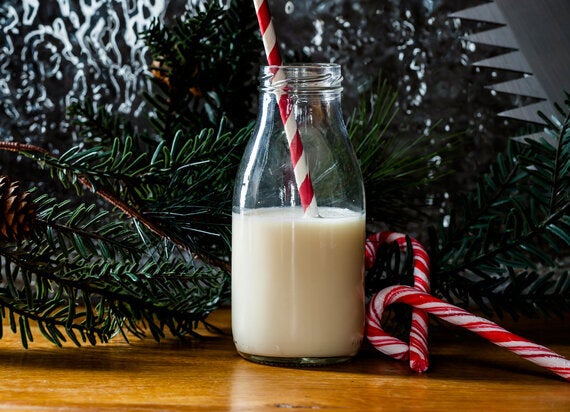 65ml "Milky Bar Advocaat" (see below)
15ml Sugar syrup (1:1 Water and caster sugar)
Shake the Milky Bar Advocaat, vodka and sugar syrup ingredients with the egg, then re-shake with ice. Strain into a highball containing the prosecco. Garnish with a little fresh grated nutmeg.
For the "Milky Bar Advocaat"
Sit a Pyrex or other heatproof bowl on top of a saucepan, about a third full of water. Once condensation starts to appear, reduce the heat and add the buttons, and begin to fold the mix into itself. Once the buttons have completely melted, add the Advocaat. Fold until it is well mixed. Remove from the heat and allow to cool. Then add the vodka, still mixing, then stir in the milk powder. Place in the container in the fridge for a minimum of an hour to allow the fat from the chocolate to separate. Remove from the fridge and pass the liquid through a fine strainer to collect the solids. Discard these (or eat them).
By the team at Caravan, Exmouth Market
Add all ingredients to a shaker, except the champagne. Add ice. Shake well and strain into a chilled flute. Then add 40ml of champagne. Garnish by pressing the oils of a lemon peel over the rim and stem of the glass. Discard the zest and enjoy!
Bowmore 15 Year old Darkest Hot Chocolate
50ml Bowmore 15 Year Old Darkest Islay Single Malt Whisky
Warm milk in a pan and mix with hot chocolate straight in a mug. Add the whisky and the rest of the ingredients; stir together. Garnish with a cinnamon stick and a dusting of cocoa powder.