Have you recently graduated? Did you get less than the magical '2:1 or above' demanded by so many fast-track graduate schemes? If so, it's natural to feel a bit deflated - but don't panic or despair. Instead, remember these five points:
1. Congratulations - you graduated! That's something to be proud of, so stand tall. Despite record numbers going to university, the majority of people still don't have a degree.
2. The world is full of successful people who didn't get top class degrees. Just look at JK Rowling, Bear Grylls, Jo Whiley and Carol Vorderman - they all got a 2:2 or third.
3. A positive attitude matters as much as academic qualifications. In fact, 95% of employers consider soft skills - such as such as communication, teamwork and leadership - as important as grades.
4. Right now, you might be feeling hurt - but in a few years, your degree will be a short line on your CV.
5. Above all, remember your degree does not define you. Your ambition, enthusiasm and determination are far more important than any degree grade.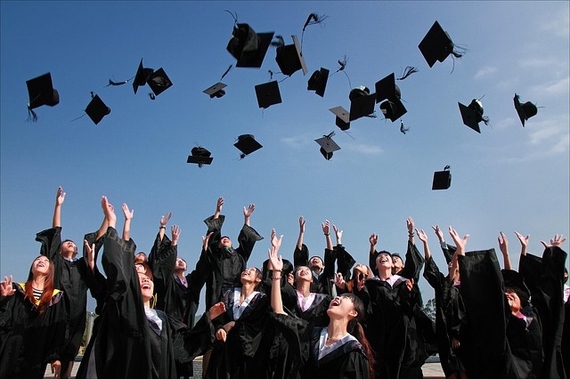 Image: Pixabay
Graduate recruitment is changing
Many employers now believe other skills and experience are more relevant in the workplace than a '2:1 or above'. Rory Sutherland, vice president of world-leading marketing and communications firm Ogilvy Group UK, is one. He wrote in the Spectator: "We could simply place ads in student newspapers: 'Headed for a 2:2 or a third? Finish your joint and come and work for us'."' In fact, even the Big Four accountancy firms are starting to look beyond academic results.
To make the most of this changing environment, your first step is to figure out exactly where your passions lie. If you know exactly what you want to do, identify and target the top five companies you want to work with.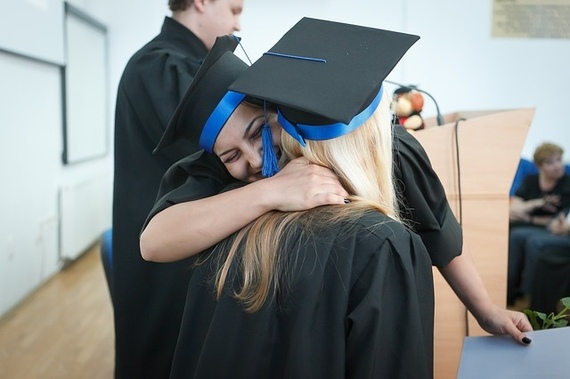 Image: Pixabay
Get social
Next, sort out your social media strategy. It's all about building yourself as a 'brand' to sell to employers. First, make sure you have a complete LinkedIn profile. Use positive language and career-relevant keywords to convey your passions. State the type of work you're looking for in your heading and include a professional-looking headshot, NOT a selfie.
You should also join relevant industry groups and follow influential people, as well as the companies you'd like to work with.
It's also worth explaining the type of work you're looking for in your Twitter bio and Facebook or Instagram profile. Just like LinkedIn, you can use Twitter to follow relevant industry thought leaders. This will bring you up to speed on key issues and enable you to make a great impression in covering letters and interviews.
Warning: You might need to clean up your existing social media feeds. A third of employers have turned down candidates because of their social media activity. As I explain here, it's very easy to commit career suicide before you've even started your job hunt if Facebook has lurid pictures of you out partying too hard.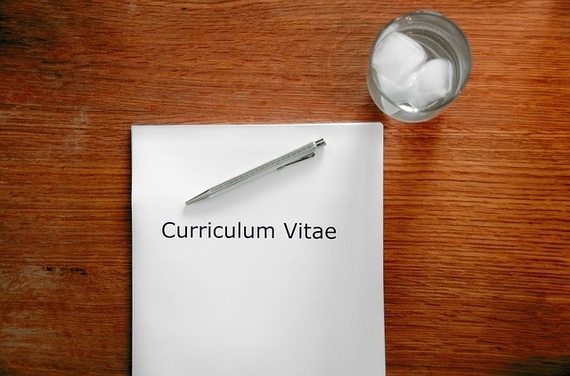 Image: Pixabay
Write a new CV
If you have an old CV - scrap it. Start again from scratch. You might not think so but any jobs you've ever had, from boring old Saturday jobs to voluntary positions, will have given you plenty of transferable skills - you don't have to have sailed around the world or interned at Vogue. Maybe you organised events while working in a pub, were part of a team in a factory, or defused a difficult customer situation when serving in a shop.
Make sure you explain what your skills helped you achieve, rather than just list your responsibilities. It's all about what you can offer a company. Remember, you need to tailor your CV to every job application.
I've outlined how to craft the perfect graduate CV here. The key points are: use relevant keywords, research the sector you're looking to work in, sell yourself by listing your greatest strengths, only list extracurricular activity that's relevant to the job - and keep it all to just one page.
Be proactive and creative
Now you're ready to sign up with relevant job agencies and recruitment websites. You should also go to careers fairs and other networking events. The aim is to get as much exposure as possible. You never know: someone might spot your potential and hire you on the spot. At the very least, you'll make some good contacts who can introduce you to other good contacts. Don't forget to network with any friends, family or acquaintances who may be able to help you too.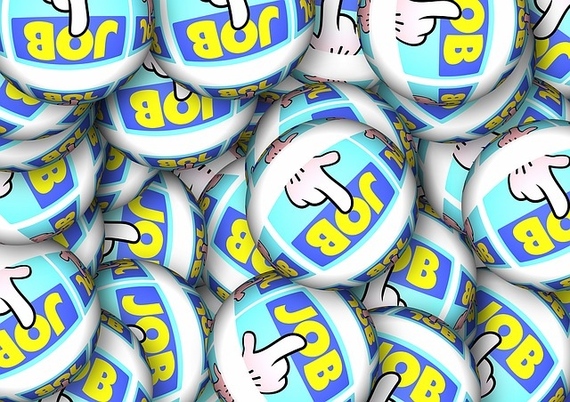 Image: Pixabay
Cracking the interview
Hopefully, you should now land some job interviews. The challenge is to avoid waffle and poorly thought-out answers. That's why it's a good idea to rehearse for the kind of questions you will usually be asked.
If you are a new graduate, without a significant work history, expect several 'competency' questions. These normally start with phrases like: "Tell me about a time when...". The interviewer is looking for evidence of a particular skill-set. To convince them, you'll need to practice giving persuasive answers with specific examples.
Now you have some sharp weapons to hand in your job-hunting arsenal, you can stop worrying about the kind of degree you got. Forget about that piece of paper - go get that job!