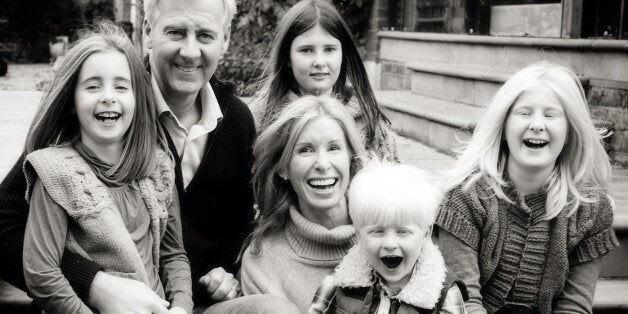 This week is Mental Health Awareness week and it got me thinking about people suffering grief for different losses, not necessarily the loss of a loved one. These losses could be anything from moving away from the area you grew up and all the new challenges that comes with it, or it could be a divorce, loss of job, money, house, health, faith or loss of a close friendship. We may think that we don't need to grieve for these losses and that we are being 'pathetic' as no one has died yet still we feel sad and perhaps angry, scared, anxious, tired and unable to focus on things for a long time, all similar emotions that one goes through in grief. None of these losses should be taken lightly as even though they are not the loss of a loved one, they could all affect our mental state in a major way and the emotions need to be faced and worked through, either by ourselves, with friends or with support.
I've been thinking a lot recently about grieving for the loss of identity. For me, alongside the pain of losing Nicko and Emily, was also a sense of great loss about no longer being a happily married with four children and everything that came with it. I yearned for the busy house, having to plan and prepare evening meals, getting the kids' schedules and kit organised for each activity, their friends coming and going... the contrast now seems dramatic as I have two children away at school and one at home, no husband to look forward to seeing in the evening or to prepare a meal for, much of my focus went. I have had to get used to this very different life and expand my life in other ways to fill the holes that have been left.
I now train some of my clients in the evening so it doesn't feel like such a lonely time and my poor son is bombarded with play dates to keep the house busy and noisy. Many of us suffer this change and loss of identity, I have friends who had a stillbirth or lost their only child and suddenly went from being a mother to not, they would ask 'if you have one baby or child but it dies are you still a mother?' I suppose like grief itself, that loss of identity never really goes away but you become more adapted to your situation and your life becomes fuller so you don't feel the loss so greatly.
I was on LBC yesterday talking to Andrew Castle and answering some phone calls from people who had been affected by grief. One woman's story really struck me, she had not lost someone but she had lost who she was by a terrible and sudden tragedy, very different to my own. She had been kidnapped and held hostage by Michael Sams in the early 1990s for eight days. During this time she had been repeatedly raped and tortured by him. She was incredibly calm on the phone and brave to share her story, she sounded contented in life now but mourned the fact she had never married. She was grieving the young innocent lady Sams had taken away from her, he had taken away her innocence and replaced it with hideous and ongoing memories that she would never be able to forget. I cannot imagine the horror of those eight days for her, handcuffed to a bed, never knowing when he was going to come in and hurt her, she is one brave lady. The theme for this Mental Awareness week is Surviving and Thriving and she has certainly done that.
We need to be more empathetic to people suffering from any loss as what we think is an insignificant loss could be a major one for them - think about the old lady who lives on her own and her 15 year dog dies, he has been her only companion for the last 10 years since her husband died and now she is completely on her own. Do we think, 'well it was just a dog', the loss of her dog will be felt more deeply than if you lost your dog but had a busy family. Lets be compassionate to people through any loss, and help them to Survive and Thrive.