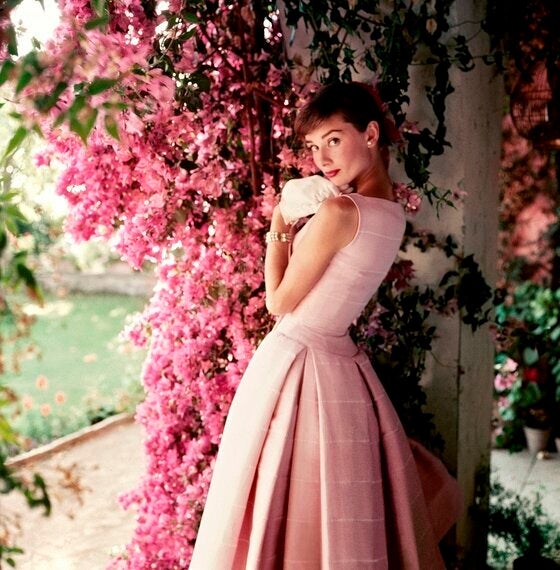 Audrey Hepburn: Portraits of an Icon is a major new photography exhibition at the National Portrait Gallery that truly spans the life of this enduring star, from her early years in the Netherlands, through her years in London on the West End stage and then on to the height of her fame as an actress and fashion inspiration, and her later philanthropic work.
The breadth of coverage in this exhibition is impressive, with rare family photographs included alongside portraits from some of the leading photographers of the 20th century, such as Richard Avedon, Cecil Beaton and Irving Penn.
Incredibly the National Portrait Gallery has even managed to secure the display of some photographs that have never been seen in the UK before, including an early photograph of a nine-year-old Audrey dancing that has been lent by Audrey's sons and the Audrey Hepburn Estate.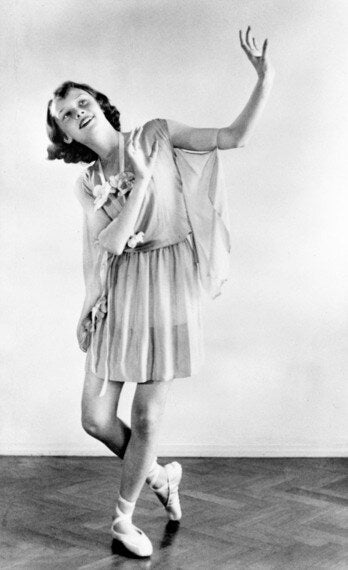 The photographs that really grab though, mostly because of their lack of formality, are dressing room shots of Audrey getting ready before performing Ondine on the West End stage, and a photoshoot by Henry Clarke for Vogue in 1971 that shows Audrey playing with sheep.
Of course the formal portraiture impresses - Audrey was so ridiculously photogenic, and her nipped in waist and coy glances played up to a certain desirable notion of femininity.
But the more interpretative ones interest the most, such as Richard Avedon's shot from 1953 with exaggerated high contrast that seems to reduce Audrey's face to its core elements of wide eyes and sharp cheekbones and jawline. This duality between light and dark in this image intrigues, conjuring up thoughts of life and death, even immortality.
As well as the photographs - formal and informal - there's a wonderful wall of vintage magazine covers that show Audrey the cover girl from the 1950s right up to the 1990s - evidence of Audrey's enduring appeal.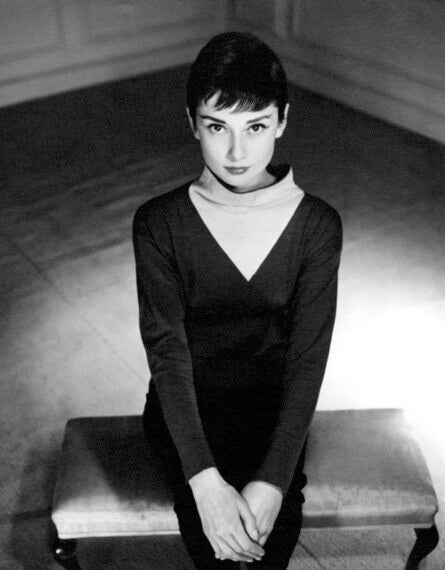 But what you notice as you wander past these 70 photographs of the icon, is how little of herself she gave away. In almost every photograph, Audrey's look is the same - mouth closed, bambi-eyes wide open and gazing down the lens. It's the same look, every time.
It's curious and fascinating. This is how she chose to present herself - an iconic look, yes, but Audrey is a firmly closed book. Unwelcoming, almost. Allowing us no further than to look at her, revealing nothing of her emotions, of her state of mind.
And around her, portrait photography was undergoing something of a revolution. The formal portraiture of the 1940s gave way to a more fresh and informal style in the 1950s. Then changing once again into high fashion mode in the 1960s.
Yet even as photography changed, Audrey' expression did not. Her face, her gaze, curiously timeless in a world of great change.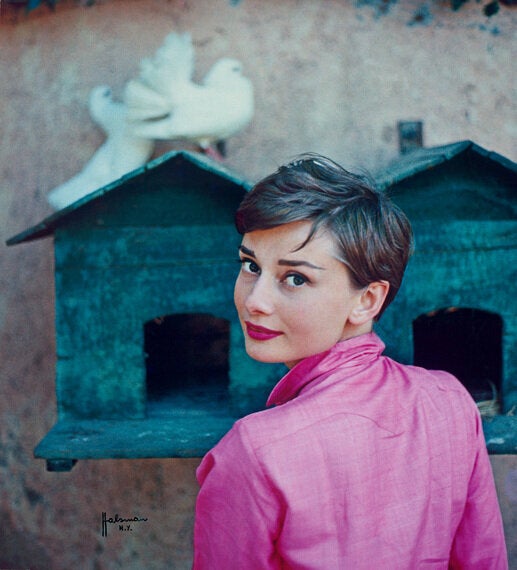 Of course this look, both intelligent and innocent, worked wonders in certain roles, in particular Breakfast at Tiffany's where the studio was keen to downplay Capote's depiction of Holly as a prostitute. First choice for the role for Capote, of course, was Marilyn - and you can just tell how Marilyn was a far more appropriate fit to the character in the book. Not for the studio though, which made Audrey's innocence more appealing that Marilyn's more dangerous instability and sexual allure.
Audrey Hepburn is unquestionably an icon and the popularity of this exhibition is a testament to her draw, even today. Yet, personally, I like my icons to be dramatic, to reveal something of themselves. There's nothing of that with Audrey. Everything is a smooth surface with no ripples in the water. Nothing to betray what is going on underneath.
We respond to portraiture because of what we learn about both the sitter and the artist, and for what it can reflect back at ourselves. And pretty as these photographs are, even after looking at over 70, nothing is truly revealed about this woman whose face we know so well. She remains an elusive beauty.
National Portrait Gallery, London to October 18, 2015
Admission Charge: £10, including voluntary donation. Concessions available.
1.Audrey Hepburn photographed wearing Givenchy by Norman Parkinson, 1955. Copyright: Norman Parkinson Ltd/Courtesy Norman Parkinson Archive
2.Dance recital photograph by Manon van Suchtelen, 1942. Copyright: Reserved
3.Audrey Hepburn by Antony Beauchamp, 1955. Copyright: Reserved.
4.Audrey Hepburn by Philippe Halsman for LIFEmagazine, 1954. Copyright: Philippe Halsman/Magnum Photos