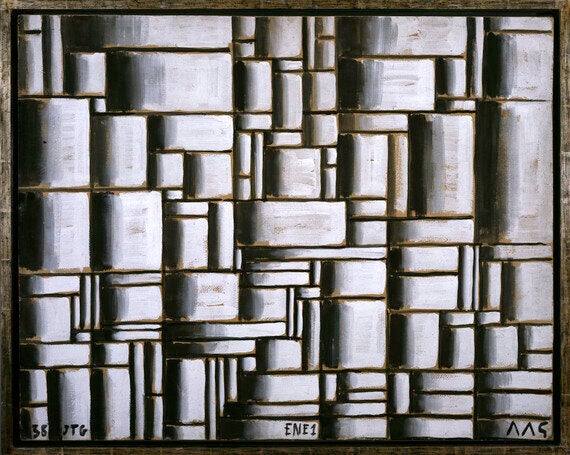 Whatever preconceived ideas you have on 20th Century South American art, prepare to have them thrown out the window in this sensational exhibition at the Royal Academy.
Emboldened by the optimism that swept the continent in the 1930s, when regional economies were booming and liberal politics were in the ascendancy, distinct groups of artists emerged that rejected figurative art, so dominant in Europe, in favour of an industrial, geometric approach.
On his return from trips across Europe, Torres-Garcia led the way by merging avant-garde approaches with pre-Colombian images to create a uniquely South American style. However this combination of the old and new was quickly seen as anachronistic by new artists coming through who preferred a neo-revolutionary attitude.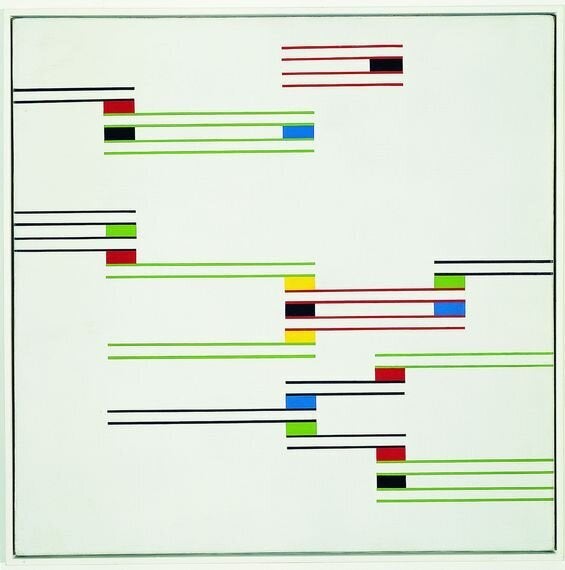 For new artists such as Carmelo Arden Quin, Gyula Kosice and Juan Melé, art was seen as a fundamental component of social revolution and so embraced reactive and experimental approaches. The result was this radical geometric style, often painstakingly created by hand.
A fascinating piece of work in the first room is Gyula Kosice's Mobile Articulated Sculpture (1948), small, thin pieces of brass fastened together in a loose chain. A deliberately interactive work, the piece has no form or purpose until it is manipulated by the viewer into various shapes.
Only you're not allowed to touch it.
I asked but a got a very strict, 'No. The owner is here from New York and they said, No.' A sad reflection of where the value is in art these days - in its financial worth rather than its cultural impact. I desperately wanted to mould and play with the piece but instead I had to make do with a video of the artist alongside showing how it's done.
But that was the only downer in what is such an exciting exhibition.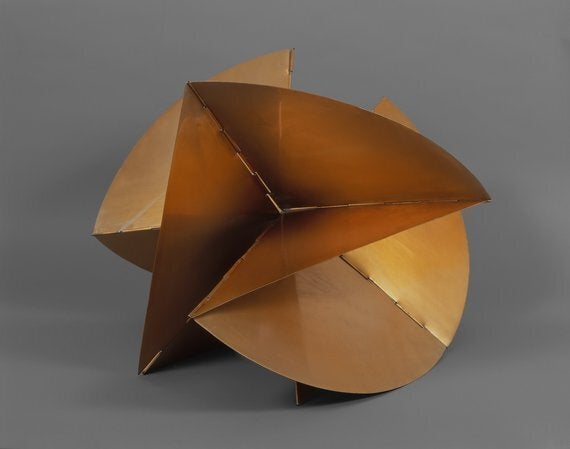 The sculptural works are, for me, the highlight of the exhibition, and make up most of the second room including a number of works from Willys de Castro. His Active Object (red/white cube) attached high on the wall is a great piece.
The sculptures from Lygia Clark are also wonderful, in particular her Machine pieces - sheets of silver or gold aluminium crumpled up like origami, which were a rejection of not just conventional sculpture but also the industrial aesthetic and mathematical principles that dominated work from other artists in Brazil.
My favourite piece of work on show dominates the third room, which focuses on Venezuelan artists.
Jesus Soto's Nylon Cube comprises hundreds of taut nylon strings connected to two large white blocks, one fastened to the ceiling, the other to the floor. Each string is partly dyed in blue ink and the visual effect is incredible. As you peer at and through the strings, your perception is altered and muddled. Wonderful.

Also a highlight is the final piece in the exhibition, Carlos Cruz-Diez's Physichromie No. 500. The picture does not do this great piece of art justice. This stunning Casein paint on PVC and acrylic on plywood sheets seems gloss red but as you pass in front of the piece, you can see yellow and greens burst through from the back of this three-dimensional piece of work.
The exhibition is superbly curated by Adrian Locke and Gabriel Perez-Barrei. The subject matter is not a well-known one and the information boards in each of the rooms give great introductions and insight into the region, its politics and the impact on the artistic groups that formed and flourished.
The Summer Exhibition and Dennis Hopper's photography are the big draws at the Royal Academy but this exhibition absolutely blew me away. The art was stunning - so vibrant and unexpected. Whatever you're expecting, prepare for the unexpected.
Royal Academy of Arts, London to September 28, 2014
1. Joaquin Torres-Garcia Construction in White and Black, 1938 Oil on paper mounted on wood, 80.7 x 101.9 cm The Museum of Modern Art, New York. Gift of Patricia Phelps de Cisneros in honour of David Rockefeller, 2004. Photo Coleccion Patricia Phelps de Cisneros
2. Lygia Clark Machine â?? Medium, 1962 Golden aluminum, approx. 48.2 x 66.1 x 61 cm Coleccion Patricia Phelps de Cisneros c. The World of Lygia Clark Cultural Association
3. Alfredo Hlito Chromatic Rhythms II, 1947 Oil on canvas, 69.9 x 70.2 cm Coleccion Patricia Phelps de Cisneros c. Sonia Henriquez Urena de Hlito
4. Carlos Cruz-Diez Physichromie No. 500, 1970 Casein paint on PVC and acrylic on plywood sheets, 183 x 484 x 8 cm Coleccion Patricia Phelps de Cisneros c. ADAGP, Paris and DACS, London 2014.