I've always had a huge love for vintage designer items and especially in Chanel vintage bags and accessories. I've decided to break it down for you- the best shops I have found in the places I've travelled to buy Designer Vintage items are:
'Scarlett', 10 Rue- Clément Marot, 8th Arr. Paris, France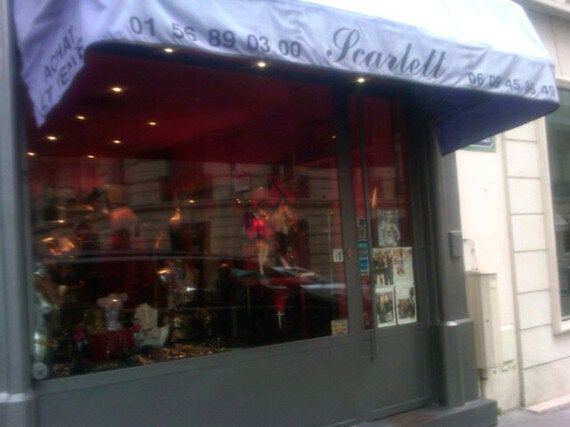 This little gem stocks an array of Kelly bags, Chanel classics, Givenchy, YSL and more. Personally, this is a store that is always 1st on my list whenever I head to Paris. Though the shop is tiny, it's the quality and variety of the stock that is truly the great thing about this place. The small size and the items on display seemingly bursting at the seams adds to the charm- you will feel like you have just walked into a treasure trove of delicious designer finds. The prices are fair, some items are a little more used than others, but I guess that allows them reach a wider customer pool with different price points. Almost none of the items come with extras like authenticity cards- you might get a dust bag if you're lucky, but because their selection is so amazing, the lack of cards is nothing I've ever been overly concerned about. My sister and I basically just came across Scarlett a few years ago, and the first time there we actually bought a vintage Kelly for our mother. As small as the store is, I always spend around 2 hours there- it's just a lovely store to get 'lost' in. I have more of a love for accessories than clothing pieces as I do have a small complex about 2nd hand clothing. I did, however, purchase a military-style Chanel jacket as it was in flawless condition and was very visibly clean, so I was quite comfortable in investing in it. You can see this jacket in a previous post here: Vintage Chanel JacketChanel Jacket- 2nd view.
My 2nd Pick- a very close 2nd!: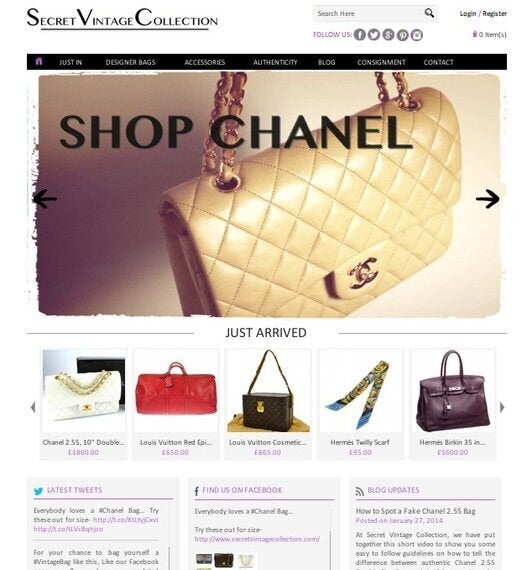 They do not take on a lot of items which actually made me feel more confident while browsing because I can see they have carefully chosen their products and it probably keeps the quality and the screening of authenticity up to par. They have an amazing selection of vintage Chanel bags. (Drool!) I have read through their authenticity page and the blog as well, though it seems like the site has only been going a few months, I get the impression they've been in the game for a while. I found 2 videos they made providing information on authenticating items in their blog section. I'm not saying that they've created something one-of-a-kind with these videos here, but I've seen many of these sorts of videos on youtube before and the ones from Secret Vintage Collection are very detailed and thorough, including some really interesting facts- one even mentions "shop seals" in Japan in Chanel bags which I never knew even existed! Their shop name includes the word 'vintage', but they also seem to carry some items which are very new, I think there is currently a pink Chanel bag on there that came out last year. Many of my followers from Instagram and readers know that occasionally I wear some vintage pieces. I have a couple pieces from Secret Vintage Collection and how I love and treasure them.
Having traveled quite a lot, I make sure I do my research on every city beforehand for designer vintage shops- and lucky us, they are based in the UK! I have compared them to some other vintage shops in the UK, and SVC definitely are the most reasonable. Another huge bonus is that they post up to 20 photos per item- I can't stand vintage sellers online who post 1 or 2 photos of a used item and are not honest with the items flaws and such. Both times, I have been pleasantly surprised when the items arrived as the minor flaws they photographed appear bigger in their photographs than in reality- to be honest, I couldn't even see half the 'flaws' when the bags arrived. Oh and another huge bonus, most of their items come with authenticity, dust bags, and some even with original boxes- now THIS is a rare find in the vintage world. My little Gucci clutch (you can click on the link below) came with its original green box- I have only ever seen a vintage Gucci box once, and this was from my mother's own wardrobe from the late 1970s. I've been happy both times with SVC, as both items have come better than expected. See my previous posts here with these 2 items: Vintage Gucci Clutch Vintage Chanel Bag
'The Vintage Store', 1st Floor, 8 Thonglor, Bangkok, Thailand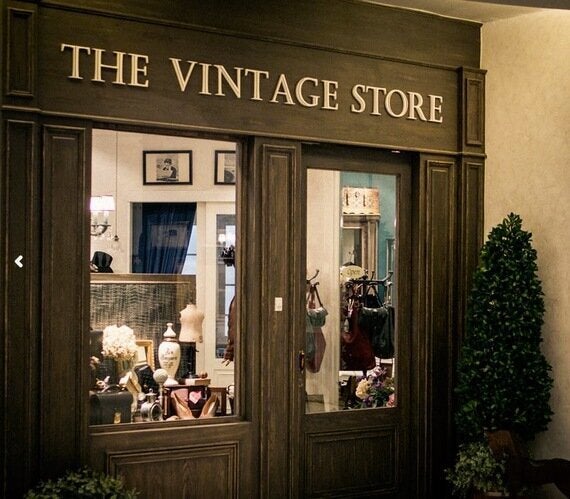 This store is literally visual merchandising and interior decorating at its best. I cannot emphasise more on how beautiful the store is. I have never come across a more charming and BEAUTIFUL vintage shop. You can see the amount of money that was spent on the decor and the intricate details adding to the whole of the look and feel of the shop. I was expecting anything like that when I went to Bangkok, I wish this store was a little closer to home, I would probably be in there every week. The prices are decent, but some items I feel are a tad too expensive, but I will give them a big point for quality of products.- all their items are in very good condition. I didn't buy anything from here, but I would have had the prices been right. I was eyeing a vintage YSL bag, which I had seen before from another seller in Europe so I knew these guys had priced it a slightly too high. But this is probably because designer items in Asia are generally pricier than they are in Europe. In any case, no person would be disappointed in the condition of any of their items. They all look incredibly clean and well cared for. I highly recommend a visit for anyone who decides to make a trip to Bangkok. This shop is truly beautiful!
'Vintage HK', 57-59 Hollywood Road, Central, Hong Kong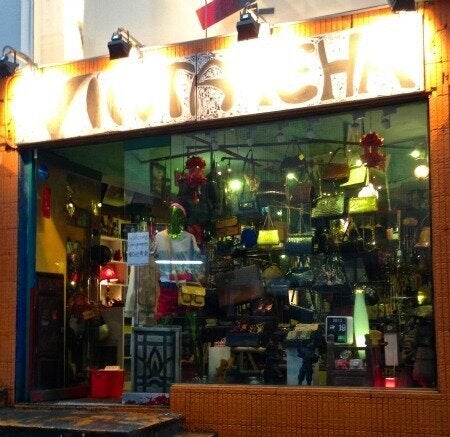 This shop is quite "Hong Kong". What I mean by this is how it's charm is in how it's rammed full of items and you really need to dig to find a gem! And when you do, it's definitely worth the treasure hunting! To me, this is real charisma of all 'boutique' shops in Hong Kong. It has a very 'market' feel to the shop and when I was there I saw a couple people go in to negotiate with the store owner on selling items on consignment. There are literally items in here from all different types of brands- high street, designer, no-brand vintage pieces- anything! You name it, they've got it! The condition of the items all varied from very used to very good condition, but if you are all right with rolling up your sleeves and having a proper looking around or you enjoy trawling markets looking for hidden gems, this is the right vintage shop you.
'Eva Vintage Tokyo', Hachiman-dori, Tokyo, Japan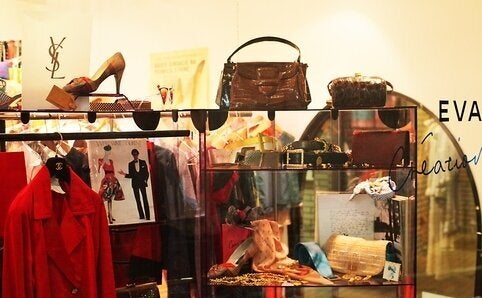 Vintage stores in Japan are a dime a dozen, and I went to about 5 of them. Japan is full of vintage finds and the reason is because they were the biggest consumer of luxury items in the world in the 80s and 90s. Women change handbags there so often that the vintage and secondhand market are plentiful. The law for this market in Japan is also very strict and very regulated. You would have no qualms about buying from Japanese sellers. The bags you can find there are also in exceptionally good condition and you can find some rare ones too!
With the prices of designer goods ever on the increase year on year, a designer vintage item seems like a good alternative and choice. Vintage finds are a great way to revamp your wardrobe, and since they are not mainstream anymore, you'll have those unique pieces that noone else does. Buying vintage or preloved is also a fashionista's way to live 'green' too- at least that's what I tell myself! And who doesn't love a bargain?
To see what I'm wearing everyday, check out 'Viv's Daily Fashion Fix' by following me:
Instagram: @vivmaisonvogue
Related