By Ruby Norris and Ciara Quinn
During an action-packed month of Fashion Weeks in New York, London, Milan and Paris, we saw an abundance of new shapes, cuts and materials take to the runway. From fashion favorites perfecting iconic silhouettes, to up-and-coming designers offering new and exciting twists on classic couture, next season is set to be style-hot.
With seventies influences from Saturday night fever to hippy deluxe, a khaki nod to military style alongside nautical accents, experiments with transparency, patchworks of vintage prints and a mix and match approach to volume and fabric, for Summer 2015 we're set to see contrast take centre stage.
If you only have one takeaway from the Spring/Summer collections, make it a move towards singularity, with a modern energy founded on those twists and borrowings that fashion so loves. Stroll into next season a step ahead of the rest, as we present a round-up of the runway trends set to take Spring/Summer 2015 by storm.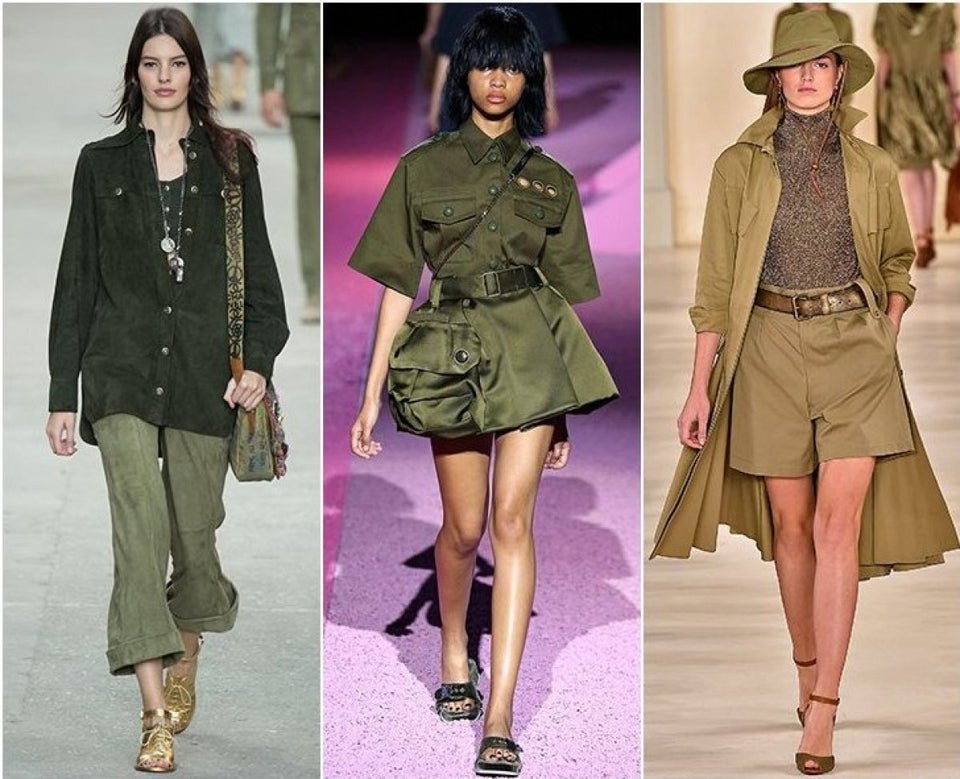 Top 20 trends for Spring/Summer 2015