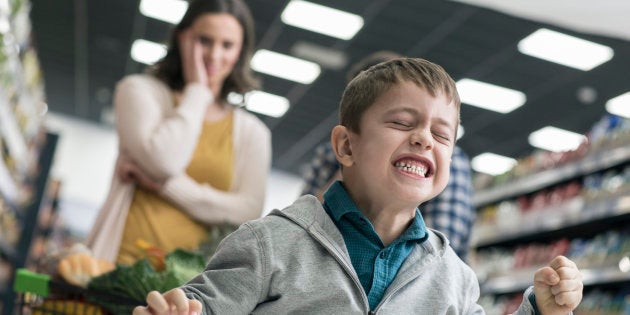 There is a new saying: that one should never judge another parent. The idea is that anyone with a small child, no matter how attentive, is likely to experience meltdowns and moments of almost monumental shame for no reason while raising their young one.
I say this is bullsh*t. Judge away. If my child is lying on the floor of a store thrashing his legs and arms, you would only be right to judge me. If I don't hear you whisper about what a bad parent I am, then at the very least I know you and I have nothing in common, because that's what I would be doing.
Probably the worst side-effect of being a parent is that one is forced into contact with other people's children. My toddler and I like to go down to the park — he to run and climb, and me to be told to run and climb by him, like I am at boot camp and the drill sergeant calls me "daddy".
Having a job done in odd hours, I often get to take him on weekdays when the park is silent, but when it isn't, I find we are often confronted with the worst specimens of childlike humanity. And on those days, judgment comes in handy.
The other day a boy, who I was assured was five but who looked as if his beard was coming through, backed my son into a corner on a jungle gym to tell him a story. The tale went as follows, "And then the people died, and do you know what happened next?" he said. My kid, being 20 months old, polite, and having never heard a story of this kind before dutifully answered, "No," thereby encouraging young Shakespeare to continue.
Giving some sense of shame to the parent is our last defence in the face of a badly behaved child.
"Blood came pouring out of their heads and they turned into bats, and do you know what happened next?" he asked, the gripping cliffhanger dangling in the air.
"No," my son said again, not yet having learnt from his previous error. "They were made into stone, before exploding, and guts went everywhere. Do you know what happened next?" the elocutionist enquired, while I stood staring at him like sh*t smeared on a new rug.
At this stage, the child's mother must have finally noticed what was going on as she bustled over and told her young thought-leader that he probably shouldn't be terrifying the baby. He drooled on his chin, screamed something nonsensical and dived head first down the slide. My son turned to me, shrugged and demanded I run to the swings.
I judged that mother that day. Her inattentiveness leads to a really awkward situation. What was I supposed to do? Remind her son he was speaking to a baby? Shout at him? Wade in and toe-punt the hobbit over a swing set?
Socially we are not allowed to do those things anymore, and so I judge.
Giving some sense of shame to the parent is our last defence in the face of a badly behaved child, and if this bothers you, if you are worried that one day it could be you on the end of my glowering silence — remember: "You will never experience a public tantrum if you just keep them locked in a cupboard at home."
This post originally appeared on Robertson's personal blog.