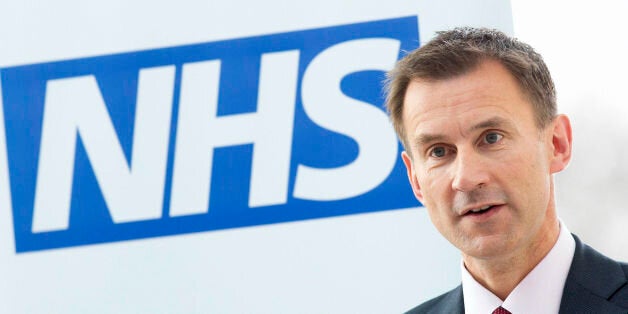 On the last day before the summer recess, buried in a deluge of government announcements, today Jeremy Hunt has snuck out an announcement that the NHS bursary will be scrapped for students seeking to begin study in 2017/18. This is a complete disgrace and shows that the cynical and underhand tactics used under the last Prime Minister will continue under Theresa May.
The NHS bursary has long been a vital lifeline to those seeking to enter nursing, midwifery and other allied health professions. Nursing and midwifery students currently pay no tuition fees for their studies and receive a non-means tested grant of up to £1,000 and a means-tested bursary of up to £3,191 to help with the costs of living while they train.
This is significant because students on both courses are required to work throughout their degrees in clinical practice, where they are subject to the full 24-hour care cycle. They work evenings, nights and weekends, with nurses required to work at least 2,300 hours across their degree.
Their courses are longer, their holidays shorter and their placements are demanding. Those who do paid work outside of their course can end up working over 60 hours a week as a result. I've spoken to students who have helped deliver babies and comforted patients in their most vulnerable moments. It goes without saying that these are not your average students, and they should not be treated as such.
These changes will burden students with huge debts of at least £51,600, which they will be expected to begin paying back as soon as they graduate because nurses currently earn a starting salary just over the repayment threshold.
We should also remember that people who choose to go into nursing are often mature students, women or ethnic minorities and are from typically lower income backgrounds. Not only is this change placing their aspiration to become a nurse at risk, it will also saddle some of the more disadvantaged in our society with even greater debts than they may already have. This is especially the case for those who may consider nursing and midwifery as a second degree.
It is not only unfair to subject people who will go on to be the backbone of our NHS to £9000 tuition fees and maintenance loans on top, but the government should question if these changes make financial sense too - do they really expect people in an underpaid profession where earnings are lower than average to be able to pay back these huge costs?
Unison, the Royal College of Nursing, the National Union of Students, the University of Hertfordshire, the Royal College of Speech and Language Therapists, and the Chartered Society of Physiotherapy among others have all raised concerns about the changes, and it's easy to see why.
I have fought these plans at every opportunity. I led a debate on this issue in parliament, attended demonstrations, generated the largest EDM in the last session, led a delegation of students and trade unions to meet ministers and regularly pursued Ministers in the Commons. We've won some concessions, with new plans for additional financial support around childcare, for example. But these concessions fall far short of what we had asked for.
I have said repeatedly that such changes should be subject to full and thorough parliamentary scrutiny and a vote. It is shameful that instead of this course of action the government have chosen to disrespect nurses and midwives when it should be supporting and working with them - they deserve so much better than this.
Wes Streeting is the Member of Parliament for Ilford North and a member of the Treasury Select Committee