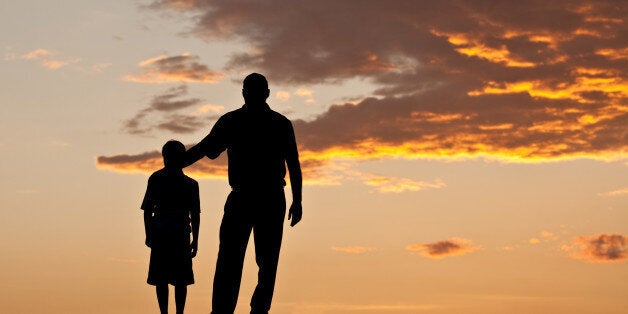 For many people in the UK, 2005 is ingrained as the year Al Qaeda brought us its brutal brand of terrorism in an atrocity that took 52 lives and wounded over 700 others.
All four of the terrorists were UK citizens, three were born in Britain, two of them just teenagers. In the continued soul-searching one question dominated: how could we stop this from happening again?
There was a further development in 2005, one that would unwittingly aid and accelerate the process of terrorist recruitment ('radicalisation') and catapult an equally insidious, yet viciously more ruthless, horror into the laptops, tablets and smartphones of our communities and our children. The social media channel YouTube was launched. Terrorists began to abuse these online platforms to increase their reach around the world and deliver their propaganda at fibre-optic speed in sharp, compelling video clips to tens of thousands of people at a time.
The UK response to radicalisation is the Prevent strategy, a safeguarding approach to terrorist influences and recruitment that is so well-regarded internationally, it now helps shape the development of similar strategies across the globe. It is an approach that offers support through a programme called Channel and helps those people being exploited by terrorists, treating them not as potential criminals but as individuals in need of guidance and support. It is a tried and tested method of intervention, familiar to anyone that has worked in the worlds of gangs, drugs, prostitution and substance misuse.
Peer-to-peer mentoring for 'counter-radicalisation' in the Channel programme is not always the most appropriate response. Early intervention and support, tailored to the issues in-hand, is often more effective, particularly when a significant number of referrals involve incidents such as children being shown beheading videos or immersion in terrorist ideology in the early stages of recruitment. An example of this can be seen in the case of Zameer Ghumra in Leicester who was convicted of subjecting primary school children to violent Daesh propaganda. The safeguarding response should be proportionate to the risk.
Through the Channel programme we can offer a range of support, including mentoring, but often the responses involve broader programmes around critical thinking, anger management, conflict resolution, positive social narratives and resilience building through shared values. Sometimes the solution is rooted entirely in social care, even though extremism was the lens through which the referral presented itself.
A good illustration of this is a case involving an 11yr old Somali child, Hashi (not his real name). Over a period of several months, Hashi's behaviour dramatically changed and he openly made comments at school in support of Osama bin Laden, Al Qaeda and the murders they committed. His teacher spoke to him in private and challenged the comments, explaining why some might find them offensive considering how many innocent people, Muslim and non-Muslim, had been murdered by this group. Undeterred, Hashi continued to insist that Bin Laden was the savior of Muslims and that the West was only painting him in a bad light to defame Islam. Then he went further and claimed that killing non-Muslims was a good thing if it meant people respected his religion.
Notwithstanding the school's increasing concerns, Hashi's recurring statements had now drawn the attention of his classmates and he was being bullied as a 'terrorist' for his comments. The school subsequently learned that his father had travelled to Somalia a few months earlier, with no intention to return.
When Prevent became involved, what unfolded was a story of a young boy, devoid of attention in the home, desperately wanting to be seen and heard. A mother with increasing mental ill health and a sibling who was severely disabled, requiring round-the-clock care within the home. At just 11yrs old, Hashi felt responsible for his mother and sibling, trying to support them both physically and emotionally but having nothing left for himself and no one to offer him the time and attention he offered to his family. The significant changes in his behaviour and provocative statements were a symptom of this and a cry for help.
Through Channel's safeguarding partnership board, we identified family support for his mum so she had help looking after his sibling and offered her respite care so she had time for herself. We connected her to the local mental health trust to help her deal with her own emotional turmoil. Because the bullying had intensified so much, we were able to find a new school for Hashi where he could start afresh and where he received regular pastoral support. While the manifestation of Hashi's frustrations were through a prism of extremism, the challenges he faced were rooted in social care.
My own experience has shown me that every case is unique and most are complex and multifaceted. Some require dedicated mentoring, others a broader social response through traditional safeguarding routes. The Prevent strategy explicitly understands the threat from radicalisation and terrorism, but is also inherently connected to existing local safeguarding processes. Channel is a world leading programme, bringing a social care perspective to exploitation by extremists that is envied and emulated around the world.
Whether it is extreme Islamist radicalisation or extreme far-right recruitment, we understand that it is a complex interaction of social factors and psychological fractures that can lead some young people - of all faiths and none - to adopt violence as a mechanism for ideological change. What we can achieve is to channel them to a more positive place in the world and prevent them from coming to harm.