As Sir David Attenborough's latest natural history blockbuster, The Hunt, leaps onto our screens, young and old alike will be captivated by scenes of polar bears lunging at seals, cheetahs sprinting after gazelles and tigers stalking deer. If you (and your children) have always dreamed of seeing some of these iconic predators in the wild, there is now a surprising choice of accessible - and safe - family wildlife holidays available. Here are four of the best places to go.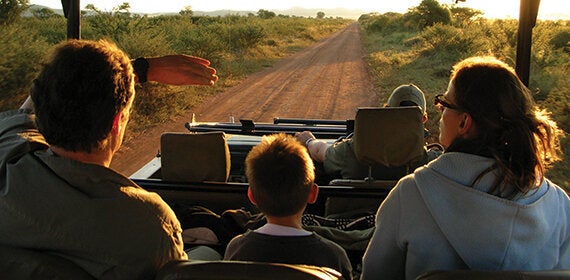 On safari with kids in South Africa (Photo ©William Gray)
South Africa makes a lot of sense if you've got young children, or if you're planning your first family wildlife adventure. Not only are there direct 12-hour flights from the UK, but the time difference of GMT+2 means very little jetlag. Hop off a plane in Cape Town and within a few hours you could be on safari in a malaria-free game reserve tracking down top hunters like lion, cheetah and wild dog.
Game reserves in the Cape Provinces, such as Kariega and Kwandwe, offer superb family accommodation, plus a range of guided activities tailored for children, like bug-collecting, identifying animal tracks and - every child's favourite - poo walks.
Another big appeal of South African family safaris is how easily they combine with other highlights, like the beautiful beaches along the Garden Route and the wide range of attractions in and around Cape Town. As well as a safari, this two-week holiday from Rainbow Tours includes a chance to watch dolphins playing in the surf at Plettenberg Bay and an unforgettable encounter with meerkats in the Karoo.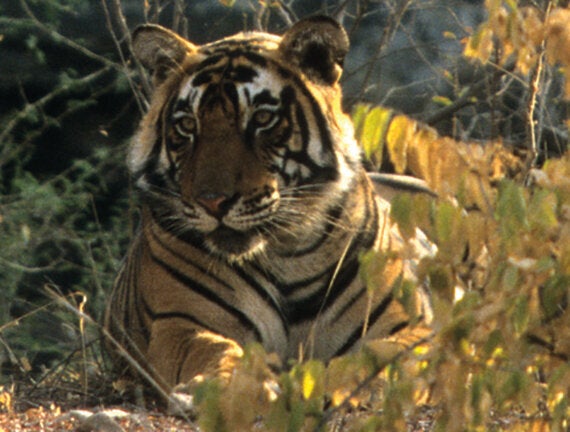 Stars in stripes: the tigers of Ranthambhore (Photo ©William Gray)
With careful planning and an adventurous spirit, a family holiday in India can be incredibly rewarding. The possibility of seeing tigers in the wild may be your main reason for visiting, but no trip would be complete without experiencing iconic cultural sites like the Taj Mahal or Pink City of Jaipur. Ranthambhore is India's premier tiger reserve where you can set off on jeep safaris through a landscape of rolling hills and tranquil lakes, dotted with the crumbling ruins of Mogul temples. Other national parks, like Bandhavgarh, Kanha and Pench (inspiration for Kipling's Jungle Book) are also renowned for tiger sightings.
Suitable for families with children aged five and above, Families Worldwide offers an 11-day Taj & Tigers adventure combining the highlights of Rajasthan with a wildlife safari in Ranthambhore. Prime time for tiger spotting in India is during the dry season from October to April when the trees have dropped their leaves and grasses have died back, improving visibility. During this period you will stand a good chance of sighting tigers - and their prey - around receding waterholes.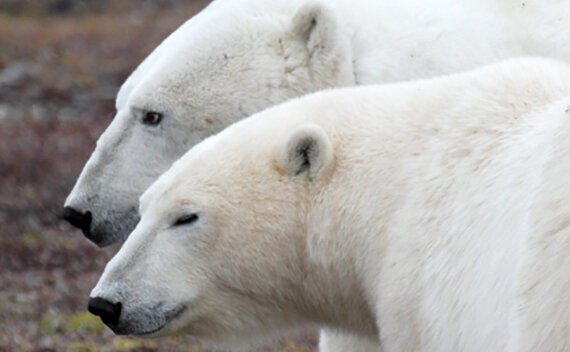 Close encounters with the Ice Bear at Churchill, Manitoba (Photo ©William Gray)
Polar bears can weigh 600kg and sprint at over 40km/h. They are fearless, powerful hunters that can smell you coming from over 30km away. That's why you're in a tundra buggy - a giant-wheeled 'snow bus' that provides a safe vantage from which to observe (often at very close quarters) the magnificent Ice Bear.
One of the best times is October to early November when they congregate near Churchill on the coast of Hudson Bay, waiting for the annual freeze-over so that they can set out across the ice in search of seals. Natural World Safaris offers a selection of polar bear watching holidays, including a chance to spend a night out on the tundra and, with a bit of extra luck, observe the northern lights.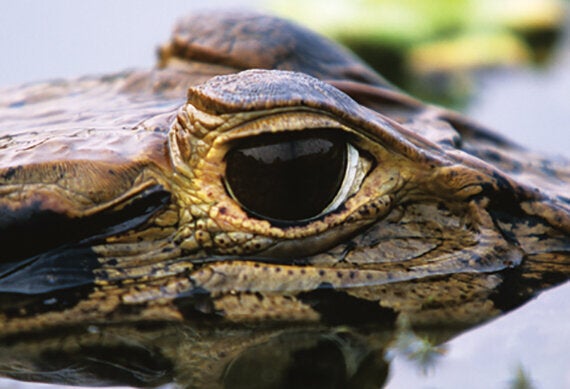 Eye to eye with caimans in Costa Rica (Photo ©William Gray)
With new British Airways flights direct from London due to commence in 2016, Costa Rica is set to become even more of a firm favourite for wildlife holidays. No less than 25% of this Central American beauty is protected by national parks containing rainforests, active volcanoes and both Pacific and Caribbean coastlines.
Top wildlife locations in Costa Rica include Tortuguero National Park (for howler monkeys, sloths and parrots) and Monteverde Cloud Forest (home to hummingbirds and the resplendent quetzal). As for predator potential, Costa Rica's top cat - the jaguar - is rare and elusive. However, on this two-week family adventure from Journey Latin America you will still get a chance to spy crocodiles lurking in the mangroves and get your heart pounding on activities like whitewater rafting and zip-lining through a rainforest.