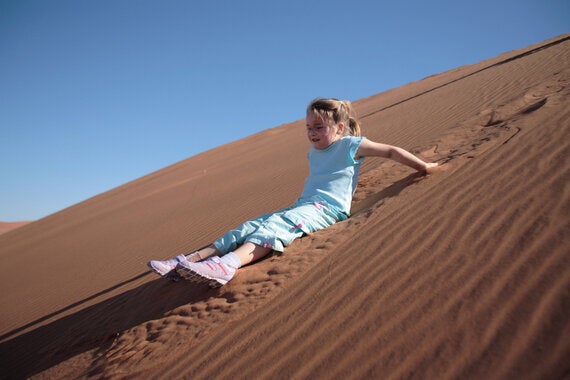 If you want your children to always remember their holidays, try these six unforgettable adventures. I've tested these myself - along with 14-year-old twins - and they all appear on the website, 101 Family Holidays.
1. The ultimate roly-poly
Where in the world? The giant sand dunes of Sossusvlei, Namibia
Age check: Our twins were five.
The stuff that memories are made of: It took Joe and Ellie a good half-hour to walk, crawl and stagger to the crest of one of the 380m-tall dunes at Sossusvlei in the heart of the Namib Desert - and barely thirty seconds to somersault, slide and tumble down again. For days afterwards they would find at least a small pinch of powder-fine apricot-coloured sand in their trainers, pockets - or ears.
Plan a trip:Rainbow Tours has a two-week fully guided camping adventure in Namibia, combining a visit to Sossusvlei with wildlife watching in Etosha National Park and time on the Skeleton Coast.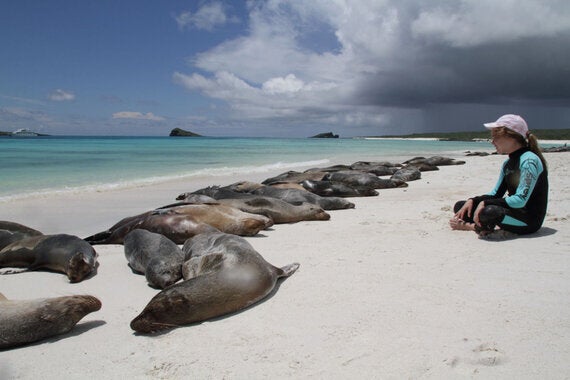 2. Snorkelling with sea lions and turtles
Where in the world? The Galapagos Islands, Ecuador
Age check: Our twins were ten.
The stuff that memories are made of: These far-flung islands are well known for close encounters with wildlife. On land you really do have to watch where you're walking to avoid tripping over sunbathing iguanas and nesting boobies. Underwater, the Galapagos are equally spellbinding. During a single snorkel session off Isabela Island, we counted no fewer than 26 green turtles. But sea lions stole the show, twisting and somersaulting inches from our faces, while penguins zipped along at the surface like overwound bath toys.
Plan a trip:Journey Latin America offers a 15-day family tour of Ecuador and the Galapagos, including several days exploring the islands of Floreana, Isabela and Santa Cruz by speedboat.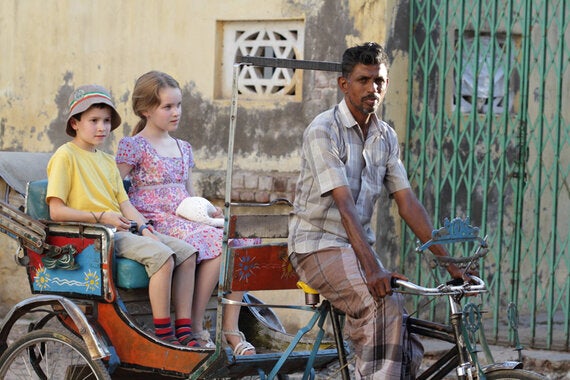 Where in the world? Delhi, India
Age check: Our twins were nine.
The stuff that memories are made of: Arriving at Delhi Airport and making our way to the railway station was like being launched into a real-life version of Mario Karts - our taxi lurched through the city amid a maelstrom of fumes and horn blasts, black and yellow tuk-tuks swarming around us like angry bees. Later in the trip, we opted for cycle rickshaws to negotiate the hot, dusty streets of Madurai in the far south - just as chaotic, but great fun and a wonderful way to experience Indian street life.
Plan a trip: The two-week Southern India Family Holiday from The Family Adventure Company features a great mix of activities, including wildlife watching in Periyar National Park and a houseboat cruise on the Malabar Backwaters.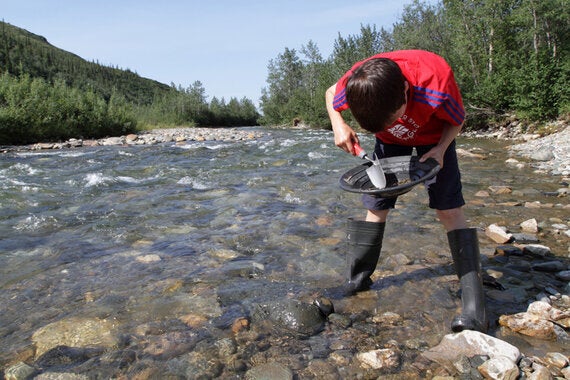 Where in the world? Denali National Park, Alaska
Age check: Our twins were twelve.
The stuff that memories are made of: We'd seen caribou and grizzly bears, we'd hiked up a mountain for incredible views of snowcapped Mt McKinley and we'd feasted on blueberries growing wild in the tundra of Denali National Park. But it was the gold panning that really captivated our children. There are few things more exciting than wading into a river, deep in the Alaskan wilderness, and sluicing through gravel, ever hopeful for a glint of gold in the bottom of your pan...
Plan a trip: One of the most flexible - and affordable ways - to explore Alaska with the kids in tow is by hiring a motorhome. Frontier Motorhomes can kit you out with everything you need - from flights and vehicle hire to activities.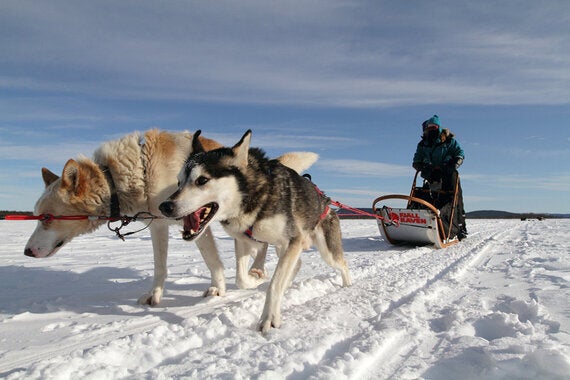 Where in the world? Swedish Lapland
Age check: Our twins were eleven.
The stuff that memories are made of: Such is the pent-up energy and excitement of the huskies prior to departure that every sinew in their bodies is stretched taut as they strain forwards. The anchored sledge creaks and quivers as the barking reaches a crescendo. Stepping onto the runners, it feels like you're straddling an ignited firework rocket. My son is standing in front of me, gripping the handlebars of our sledge. Big grin, glittering eyes. We're about to embark on a ride every bit as thrilling as anything a theme park can offer, only this rollercoaster is canine-powered and travels through a spectacular wilderness of frozen lakes and snow-clad forests.
Plan a trip: The five-day Ice-Pop itinerary from Families Worldwide includes lots of winter fun in Finland, with a chance to go husky sledging, snowmobiling, ice fishing and - with luck - glimpse the Northern Lights.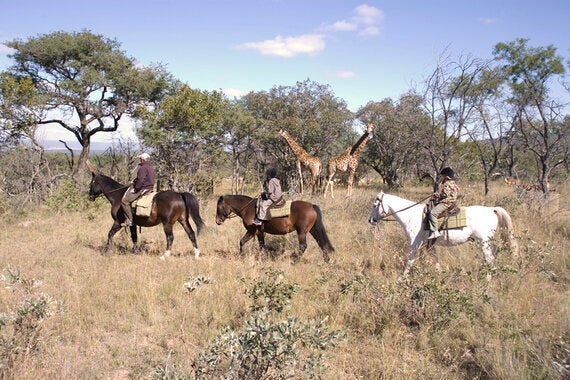 6. Riding with giraffes and zebras
Where in the world? Ant's Nest, South Africa
Age check: Our twins were seven.
The stuff that memories are made of: Tucked away down a gravel track in South Africa's malaria-free Waterberg, a private game reserve called Ant's Nest offers horse riding safaris for families. There are no lions or elephants here, so you don't need to be able to gallop out of a potentially dangerous situation - which was reassuring considering we were all novices. Within minutes of mounting up, we were riding single-file through the bush, Joe and Ellie on a pair of sure-footed ponies. When we came across a herd of giraffe browsing in a clearing, there was none of the wariness or skittishness that you sometimes see with wildlife on a game drive. Instead, horses and giraffes merely mingled - an intimate and magical encounter.
Plan a trip: This fantastic South Africa family holiday from Mahlatini combines Cape Town and Sun City with three nights on safari at Ant's Nest.
All photographs © William Gray