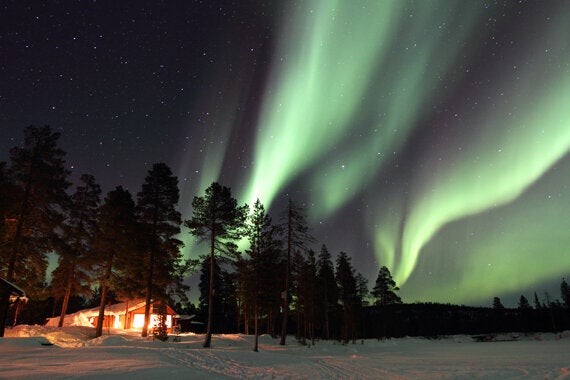 Light show: Aurora over Swedish Lapland © William Gray
After all the recent hype over the northern lights, NASA announced back in June 2014 that the sun's polarity had finally flipped and we were beyond the peak of the current Solar Maximum - a period of supercharged solar activity that usually occurs every 11 years and serves as a catalyst for spectacular northern lights displays.
But rather than signalling the demise of northern lights activity, this actually means we're only half way through. In fact, experts are now predicting that intense auroras are more likely to occur as a Solar Cycle starts to decline.
So, if you haven't yet witnessed the northern lights, the 2014/15 season could well be your best chance yet. Here are seven of the best aurora-hunting holidays available this winter.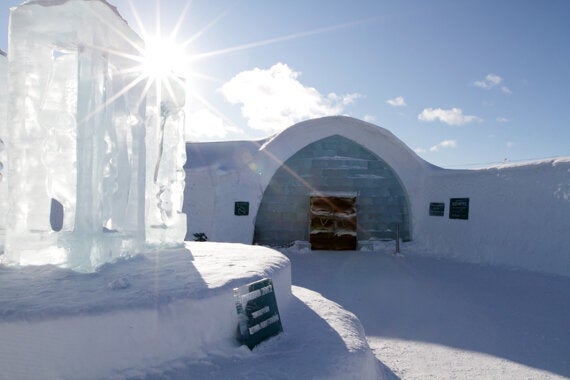 Cool reception: The Icehotel © William Gray
Best for maximising your chances
SWEDEN: NORTHERN LIGHTS, ABISKO & ICEHOTEL
High above the Arctic Circle in Swedish Lapland, Abisko is world-renowned for its northern lights displays. The national park has exceptionally clear weather and is also well away from light pollution, while Abisko's Aurora Sky Station offers a grandstand view of the night sky. On this short break you will also stay in the iconic Icehotel where activities range from snowmobiling and ice sculpting to toasting aurora sightings with a cocktail at the Icebar.
ICELAND: REYKJAVIK CITY BREAK
Although the northern lights are often seen from Reykjavik, you're better off heading into the countryside, away from light pollution. As well as return flights with Icelandair and three nights hotel accommodation, this short break includes an evening coach trip into the city's surrounding mountains and lava fields in pursuit of the aurora - guided by up-to-date weather and solar activity reports. During the day, it's possible to plan visits to Southwest Iceland's trio of Golden Circle highlights: Thingvellir (for tectonic rifts, lava flows and the site of Iceland's original parliament), Geysir (a hotspot of geothermal vents, including the 20m Stokkur geyser) and Gullfoss (a beautiful two-tiered waterfall plunging 33m).
• 3 nights from £259, further details from Icelandair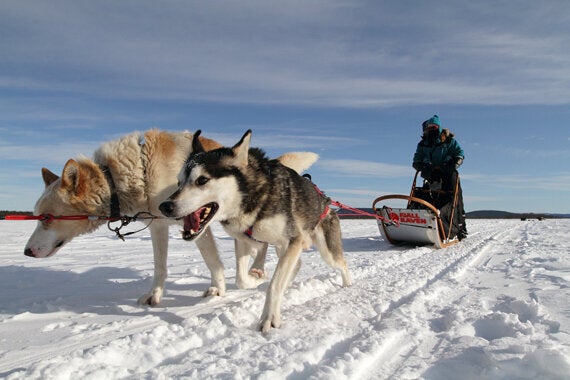 Ice doggy: husky sledging in Lapland © William Gray
Best for daytime activities
FINLAND: LAPLAND ACTIVITY WEEK
Based at Yllashumina Hotel in Finnish Lapland, this holiday is not only well located for aurora sightings, but it's also the perfect opportunity to hone your husky sledding skills. Mushing through snow-clad forests is just one of the activities on offer. You'll also get to go snowmobiling and cross-country skiing - and even try your hand at ice fishing.
• 7 nights from £1438, further details from Inntravel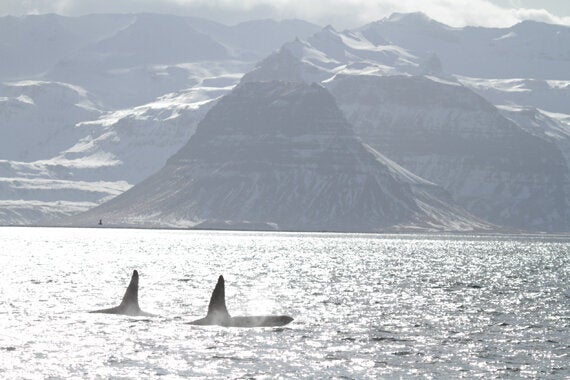 Winter tails: Orcas off the coast of Iceland © William Gray
Best for all-round natural wonders
Jutting into the Atlantic to the north of Reykjavik, the Snaefellsnes Peninsula is dominated by the brooding hulk of 1446m Snaefellsjokull - a dormant volcano that inspired Jules Verne's Journey to the Centre of the Earth - while the fishing village of Grundarfjordur is becoming established as a prime spot to watch pods of killer whales hunting herring between February and March. Couple this with low levels of light pollution and you have the possibility of auroras and orcas in a single trip. This short break includes two boat trips where, in addition to orcas, you may spot white-beaked dolphins, gannets and fulmars. Killer whales are also frequently sighted from shore, while a full-day tour of Snaefellsnes will give you the chance to scale cinder cones and walk on black-sand beaches.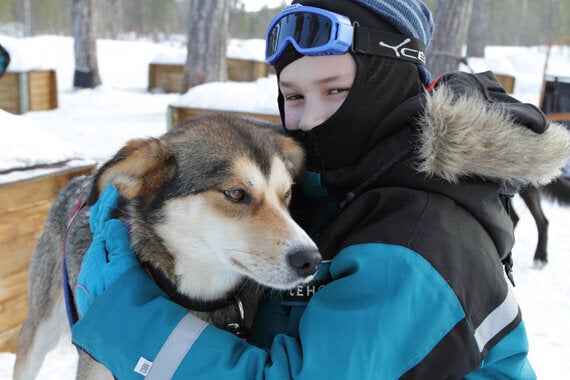 Boy's best friend: Learning to mush in Lapland © William Gray
FINLAND: LAPLAND FAMILY WINTER ADVENTURE
Suitable for children aged eight and above, this action-packed holiday in northwest Finland includes a snowmobile safari and ice fishing, snowshoeing, cross-country skiing and husky sledding, a visit to both the Torassieppi Reindeer Farm and Snow Hotel and - with luck - a good chance of spotting the northern lights. Cold weather clothing is provided and all activities are run by qualified wilderness guides and instructors.
• 6 nights from £1475 per adult and £1125 per child, further details from Activities Abroad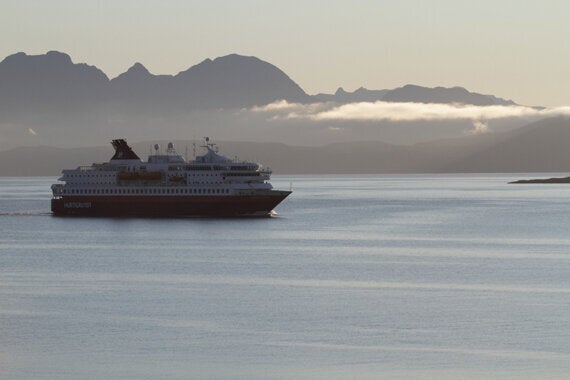 Ferry tales: Hurtigruten ship arriving in the Lofoten Islands © William Gray
Best for night sky enthusiasts
This comprehensive 12-day voyage aboard one of the Hurtigruten coastal ferries takes you on a round trip between Bergen and Kirkenes, stopping in Alesund, Trondheim, the Lofoten Islands, Tromso and the Northern Cape. Out on deck you'll be able to watch the northern lights as the ship slips through the Norwegian fjords, bound for the Arctic Circle and beyond. On board, an expert lecturer will reveal secrets of the night sky and you will also get to visit the Northern Lights Planetarium in Tromso and join other shore excursions ranging from snowmobile and dog sledding safaris to Arctic bushcraft.
• 11 nights from £1,630, further details from Hurtigruten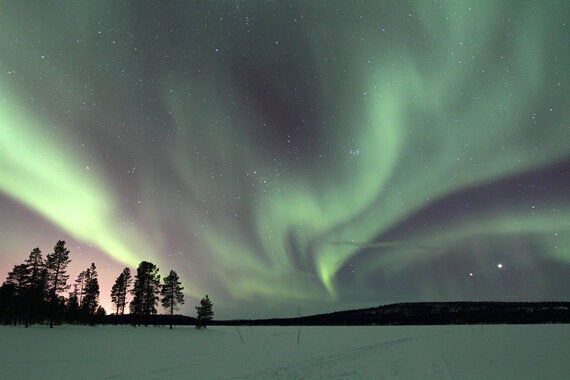 Photons to pixels: The northern lights in Lapland © William Gray
FINLAND: TORASSIEPPI AURORA PHOTOGRAPHY
The key to capturing the northern lights with your camera is to be prepared. And that means being in the right place at the right time, with the right gear and the right camera settings. This trip features three nights of aurora hunting by minibus, accompanied by an experienced local photographer who will provide one-on-one tuition. An aurora photography workshop will further enhance your images, while daytime activities include husky sledding, snowmobiling and snowshoeing.
• 7 nights from £2108, further details from the Aurora Zone
Available for Kindle, The Northern Lights Travel Guide covers everything you need to know in order to witness the phenomenon, from where to see the northern lights and places to stay to photography, tour operators and essential travel tips. Sections on myths, legends, history and scientific discoveries are also included, along with a jargon-free guide to what causes the aurora.