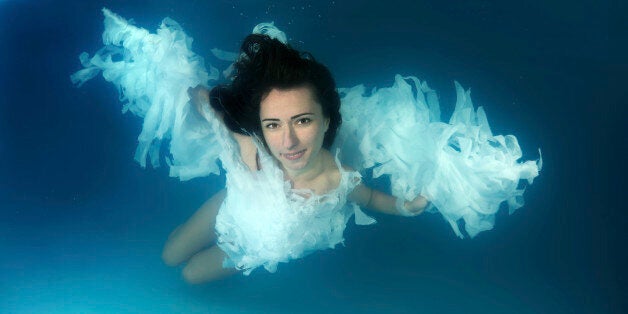 Fashion is supposed to be unpredictable, ethereal and in a constant state of flux. However some ground rules would go a long way in making the industry more sustainable.
When I started exploring the wardrobes, the runways and the shopping racks for the best in sustainable fashion four years ago, it was a personal crusade to make more informed choices as a fashion lover and consumer.
However, I was left with more questions than answers. To start with, what sustainable fashion is and how it can be measured is still an open question. There is no single, universally accepted standard for sustainability in the fashion industry, and terms such as 'eco', 'ethical', 'green', 'slow' and 'responsible' fashion are all being used interchangeably.
Furthermore, there are over 100 different labels addressing anything from environmental and social sustainability to consumers' health in the textile and clothing industry. And there are dozens of initiatives striving to help companies and consumers navigate this maze.
This is where it also gets confusing: your 'eco-friendly' cotton T-shirt does not come with a child-labour-free guarantee, whereas a pair of those 'cruelty-free' faux leather boots may have contributed to the rise in global carbon emissions. It seems that just like with fad diets, one needs to choose between 'low carbon', 'vegan' or 'locally produced' - but never all at once.
In recent years, the fashion industry has taken its first wobbly steps towards sustainability - some by conviction, most by coercion. The 2013 Rana Plaza tragedy brought into sharp focus both the lack of international regulations in the fashion sector and lack of compliance with existing ones, such as labour standards.
Yet despite the proliferation of voluntary initiatives, there is no single body today that sets global rules in the fashion industry, thus leading to lack of coordination and common standards around the world on anything from advertising to environmental performance.
Fashion is one of the most polluting and least regulated global industries, especially compared with other highly regulated sectors such as air transport, mining, or energy. At the moment, there is no single legal framework or apex body for the fashion industry that would set global rules for the sector.
Instead of a fearsome 'straightjacket', a global fashion body could become a powerful voice for the industry and catalyse its transformation towards sustainability.
Perhaps fashion could take cue from the jewellery industry, which established the Responsible Jewellery Council in 2005. Today, it has more than 600 member companies that span the jewellery supply chain from mine to retail.
Despite its shortcomings -- some experts have criticised it for not raising the bar high enough -- it has generated a groundswell of action across the industry that had not been previously engaged in the sustainability agenda.
Clearly, for this new fashion industry body to be successful, it must be authoritative, transparent and well resourced, and have broad representation across the sector.
Recent industry gatherings, notably the 2016 Copenhagen Fashion Summit, have put sustainability high on their agenda yet came short of delivering an industry-wide commitment.
These are promising developments, however the industry's international governance remains in a state of flux, and the result is a deeply flawed fashion model we have today. Perhaps it is time for fashion to focus on its future -- and to agree some ground rules to make it sustainable.
This September The Huffington Post UK Style is focusing on all things sustainable, for the second year running. Our thirst for fast fashion is dramatically impacting the environment and the lives of thousands of workers in a negative way. Our aim is to raise awareness of this zeitgeist issue and champion brands and people working to make the fashion industry a more ethical place.
We'll be sharing stories and blogs with the hashtag #SustainableFashion and we'd like you to do the same. If you'd like to use our blogging platform to share your story, email ukblogteam@huffingtonpost.com