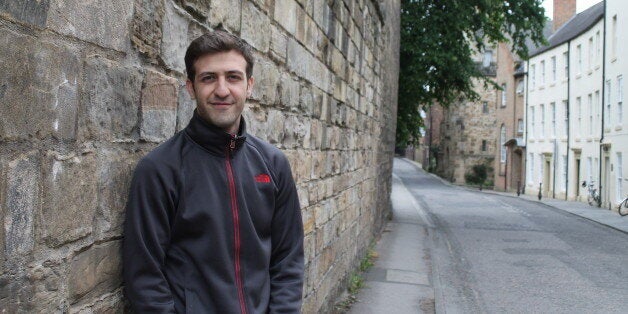 Yaman is a recent MSc Finance graduate from Durham University Business School and a Chevening Scholar from Aleppo, Syria
Part 2: From Aleppo To Istanbul, And finally Durham
As recounted in part one, following the outburst of the civil war in Syria I decided to pursue my education in Turkey, looking for a safer place to move on with my life. Time flew by after my arrival in Istanbul and I soon started my master's programme. As expected, the initial part of my studies in Turkey was very challenging. It wasn't only about keeping up with the lectures and written work and getting to know the city, it was financially challenging as well. The biggest source of stress and discomfort was wondering how my family was doing and what might happen to them while I was away. By this time the rebel and regime forces were fighting across Syria, but what worried me and other Syrian civilians the most was the spread of extremists coming from different countries to fight in the name of "Jihad".
It was no ISIS but Jabhat Al-Nusra (al-Qaeda) gaining ground in Syria back then. It was clear that both the rebels and the regime were against them since they came to spread beliefs and laws that don't correspond to any religion amongst a secular society such as the Syrian one, which lived with moderate religious views.
After finishing my second term I was able to secure a 10-week internship in an energy company. I was able to finish my Master's degree with a distinction and was ranked top of my class.
Shortly afterwards, I was offered a full-time job in a multinational company, where I worked for almost two years with an amazing team. But while I was there ISIS separated from al-Qaeda and declared the caliphate, a term you don't really come across outside History books. Foreign Jihadists poured into Syria to join ISIS and the world started to recognise the danger Syrians were facing after thousands of civilians were killed.
People now link Syria to ISIS and wrongly believe Syrians to be terrorists. Our people have been chastised for being born in a region that hasn't witnessed real peace since the Second World War. Unfortunately our politicians never stood together and now our civilians are paying the price for allowing such corrupt people to control us.
One day I realised that I needed to start a new phase in my education that would allow me to improve my country in the future. I applied for the UK government's Chevening Scholarships to study in the UK.
As part of the scholarship application, I had to apply to three universities. My aim was Durham University Business School (DUBS). Durham is a world class university, but for me what made it stand out from other universities was how its business school is advancing, and where its graduates are now. DUBS has a fast growing alumni cohort working in top companies, this was crucial to my decision - being part of an alumni group that is making an impact is what truly counts for me.
In February 2015, I learned that I had passed the first screening process for the Chevening scholarships and that I had advanced to the interview stage, which took place in March and a few days after the meeting I received an offer from DUBS to study MSc Finance and Investment. In June 2015, I learnt that my interview was successful and I had become a Chevening scholar. I felt like all the hard work had paid off, and it was one of the best feelings ever. When I called my family with the news, they were happy and proud but at the same time sad as I would not be in a neighbouring country anymore.
Now here I am, still calling my family every day, sitting in my room in St. Aidan's College, Durham, overlooking the business school, selected as my programme's Course Rep, elected as St. Aidan's College Senior Common Room Treasurer, selected by the programme director to be a member of the MSc Investment Club and, and received the Durham Postgraduate Award.
The experiences I have been through will never leave me, the sounds and sights I've witnessed, every single incident has led me to where I stand today. I still recall my father being kidnapped, the journey to the airport ducking sniper fire, seeing helicopters overhead and hearing speeding ambulances on a daily basis, but I am now embarking on a new chapter in my life.
I am enjoying everything Durham has to offer, particularly the bits that you don't find on the internet; the kind people, the amazing collegiate system, friendships, the nights out, the feeling you get when you go to the Cathedral for the first time, the difficult exams, the reading lists that never end, the discussions and debates that never end as well, the sports that you can practice, the societies you could join, all that gives Durham University its special flavour, a flavour that I doubt exists elsewhere.
Durham is my home now, just like Istanbul was before, and Aleppo before that, I don't know where my journey will take me next but I just hope that when I return to Syria I will be able to contribute to a brighter future.
Related