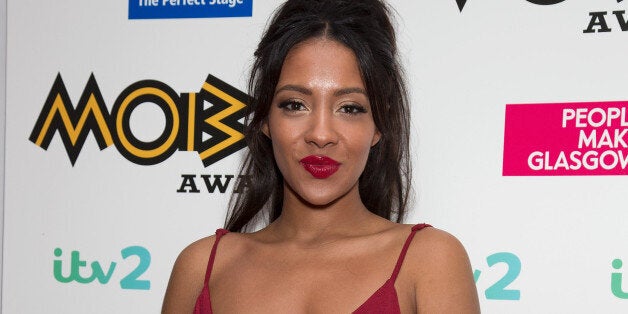 In November I took on my Duke of Edinburgh's Award (DofE) Diamond Challenge to commemorate the charity's 60th anniversary, and since then I have spent some time reflecting on what I've learnt and gained from the experience.
The DofE Diamond Challenge is a fundraising initiative encouraging people of any age to step out of their comfort zone this year. To learn something new, break personal records, set new ones and most importantly challenge themselves. It's caught the heart and minds of the public with thousands signing up to take part.
For me, I've always been one to push myself so was quick to sign up and show my support for the Charity. From my time spent volunteering at a community radio station when I was 15, I know first-hand the benefits of a programme that helps young people discover their passions, self-confidence and self-belief. I wanted my challenge to be something I'm passionate about but had never done before and eventually decided on using my love for food to help pay homage to my Granny Hilda.
My Granny was the family's "Queen Bee" and always the one to pass down the family traditions. She brought a lot of people together and her door was always open to visitors, so I wanted to base my challenge around this sentiment.
I decided to hold an open kitchen for all my friends, family and anyone else brave enough to try my cooking, to come along, sit down around a table, chat and bring back that sense of family value that seems lost today. I went with a 'Tropical Winter Warmer' theme and on one autumnal Saturday in November, I dished up a selection of homemade, traditional West Indian and Jamaican food with a modern twist.
The day was a blur of chopping, cooking, plating up, singing, washing up and celebrating for a full 24 hours. My hands were dry and burnt but my heart (and stomach) were full. It was the epitome of everything I had set out to achieve, and I know our "Queen Bee" would have been very proud.
Taking part in a DofE Diamond Challenge has made me realise that we too often put things off for another day. That new language you wanted to learn or sport you wanted to take up are sacrificed for everything else that's going on in our busy lives. It's so easy to put aside our own ambitions and set ourselves limitations. Hosting my open kitchen made me step outside my comfort zone and break the personal boundaries I had subconsciously set myself, and in doing so I learnt more about myself and what I'm actually capable of.
I've always been a foodie and enjoy cooking and trying out new recipes. I often do this for myself and a few friends or family but I've never cooked on such a large scale before. I knew the challenge would be tough, but with the support of my friends and family I managed it and did myself and them proud. What was even better though, was the sense of fulfilment I felt when I saw how through my cooking I had managed to get so many people together and bring a smile to their faces. The experience was incredibly humbling and in that moment when I looked around the room, I realised that it was worth all the effort and hard graft.
If you're reading this and have been putting something off, I urge you to get on and do it! Stop leaving it for another day and start to make your own opportunities again. Believe me, the feeling you get when you achieve your goal is totally worth it.
The money everyone helped me to raise will support the DofE to provide even more opportunities to vulnerable and disadvantaged young people across the country. It's great knowing that your donations will really help changes the lives of the next generation, and give them vital skills and experiences that could significantly improve their futures. But the challenge offered me so much more than that. It made me realise what I'm actually capable if I just go for it. I'll definitely be wearing my DofE Diamond Challenge pin with pride.