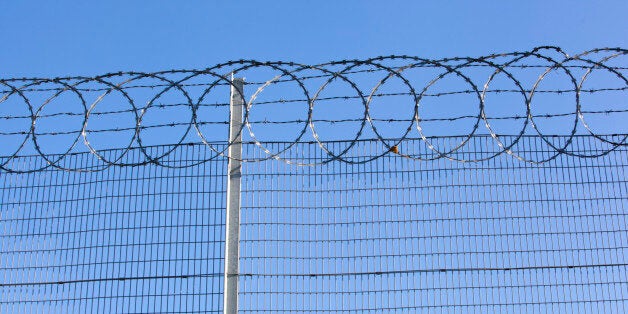 Today the Howard League for Penal Reform and the Centre for Mental Health published a joint report which found that more than 300 people have been killed behind bars in 2016. This is the reality of Tory cuts to our prisons, it is not just felt by prison staff and prison inmates, but by society as a whole. Former Tory home secretary Lord Howard may have declared that 'prison works', but it is clear that under this government, the prison system is broken.
Each time Liz Truss is asked serious questions on the future of prisons she refers questions to her White Paper on 'Prison Safety and Reform'. Whilst several of her proposals are promising, most are superficial and will not be enough to tackle the astonishing deterioration in prisons. Overcrowding and a demand on the system must be addressed in order to stabilise the prison system. The White Paper sets out a muddled programme of building new prisons, yet also points to more prison closures. Is the government trying to build their way out of overcrowding or will they be addressing the number of prisoners coming into the system?
There is no doubt that those who commit serious crimes must be punished, but there is much more that can be done to reduce short sentences for non-violent offenders and halt the troubling rise in reoffending. As it stands, it is far from "the biggest overhaul of our prisons in a generation". The lack of detail is worrying, and it is difficult to believe that these proposals have been fully thought out, instead of hastily assembled.
Indicative of the lack of detail to the Ministry's proposals are the plans around mandatory drug-testing. The drug testing regime will be enhanced, "supporting governors to enable drug testing on entry to and exit from prison as part of a more extensive testing programme, increasing the frequency and range of drugs tested for". Putting aside whether mandatory drug testing has proved effective, given the widespread availability of drugs in prisons, it creates more questions than it answers. This could add thousands more tests each year but there is no analysis of the impact on cost and staff resources, especially as both are in short supply. What does the government think it will learn from testing on entry and release, given prisoners will most likely simply avoid drug taking in the run-up to these periods? The argument that counting the problem - and not even counting the problem in a particularly robust way - is the same as dealing with the problem seems unrealistic, at best.
The commitment to increase the number of prison officers by 2,500 is much needed, but 400 of those jobs have already been announced, and it is 2,500 "extra" after a reduction of more than 6,000 on the front line. There is also little in the White Paper on the retention of new and existing officers. Frontline prison officers leaving their jobs outstripped new recruits over the last year, and almost 14% of prison officers leave the prison service after less than twelve months. The government fails to explain how it will deal with the problem of retention. Most alarmingly, it appears that the number of deaths will not form any part of the assessment of how safe a prison is. 324 people have died in prison this year so far, including 107 suicides. It is astonishing that the government has concluded that the deaths of prisoners is not a crucial indicator that a prison is not safe.
The changes to offender management and sentence planning has the potential to be a radical overhaul of the current system, but it does not go far enough. Many reforms are to be implemented in just ten prisons to begin with. But they are not even amongst the most overcrowded, understaffed and dangerous prisons in the estate. It is also concerning that the government's Transforming Rehabilitation programme, hailed as a 'rehabilitation revolution' features so infrequently in the White Paper. It begs the question whether the government even has any confidence in their own programme?
Bolder, more comprehensive policies and a greater sense of urgency are needed. The government needs to bring forward plans that will address demand on the system, retain the staff recruited and that ultimately will allow prisons to better serve society.
Yasmin Qureshi is the shadow prisons minister and Labour MP for Bolton South East