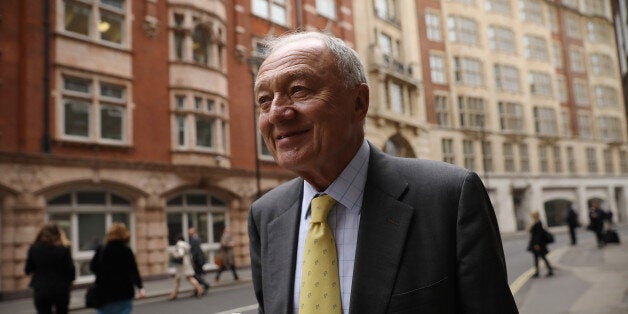 Last night's decision by Labour's NCC disciplinary panel was utterly wrong. It isn't enough for the Labour Party to say the words "zero tolerance of anti-Semitism" we have to put them into practice. Yesterday the party's institutions failed to do so. For a party with such a long, proud history of fighting against racism, for equality and for what is right - this is a dark moment. But it is a moment we must not let just pass.
If anyone in our party was in any doubt, listen to the Chief Rabbi's words:
"Labour has failed the Jewish community, it has failed its members and it has failed all those who believe in zero tolerance of anti-Semitism... This was a chance for the Labour Party to show that it would not tolerate wilful and unapologetic baiting of the Jewish community, by shamefully using the Holocaust as a tool with which to inflict the maximum amount of offence."
It is shocking and shameful that it should come to this.
The Home Affairs Select Committee I chair has always taken a strong position against all forms of racism. Last year's report on anti-Semitism made clear that all institutions - including political parties - have to step up to the plate to prevent the rise in anti-Semitism and prejudice. Labour must get its act together and do so now. At a time when there has been rising anti-Semitism and hate crime, our party should be at the forefront of standing up for Jewish communities who face prejudice and threats. And we cannot stand by while our Jewish Labour Party members and supporters feel targeted within the party.
First Ken Livingstone's case needs to go the NCC again - urgently. They agreed that Ken Livingstone broke the rules, something he refused to accept again in interviews last night. He is continuing to bring the party into disrepute on something which is as central to our values as fighting anti-Semitism. And so now is the decision by the disciplinary panel to suspend and not expel him. They should sort this out properly now before it does further deep damage. And the whole party should support them in doing so.
Second, we need a stronger approach to sanctions on anti-Semitism and racism for the disciplinary panel and the party to enforce.
Last summer when I worked with Tom Watson to strengthen our membership rules on online abuse as part of the Reclaim the Internet campaign I called for a proper enforcement code - with clarity about appropriate sanctions to make sure the rules were put into practice. I argued then it should make clear the difference between things people regret and apologise for and cases where there is repeated abuse. We still don't have such a code. We should. It's the best way to make clear how the standards we set should be properly enforced.
That is what we need for anti-Semitism too. And it has to be strong. It should make it abundantly clear that in a case like this, when someone has made repeated anti-Semitic statements, failing to withdraw or repent, they will always be expelled from the party. How else can we affirm to the country and our members what it is we stand for?
The decision yesterday, and to be frank this ongoing issue over the past weeks and months, have hurt and damaged a fine Labour party reputation of tackling racism. These problems are not confined to Labour, but if this is left to fester in our party, if we turn a blind eye, how on earth can we expect others to do differently - and how can we continue to be the force for change and standing up for what is right - the reason so many joined our party in the first place.
Anti-Semitism truly has no place in Labour. It's not enough to say the words. For the sake of our values members, our party and our country, we have to stand up and make it true.
Yvette Cooper is the Labour MP for Normanton, Castleford and Pontefract and chair of the home affairs select committee