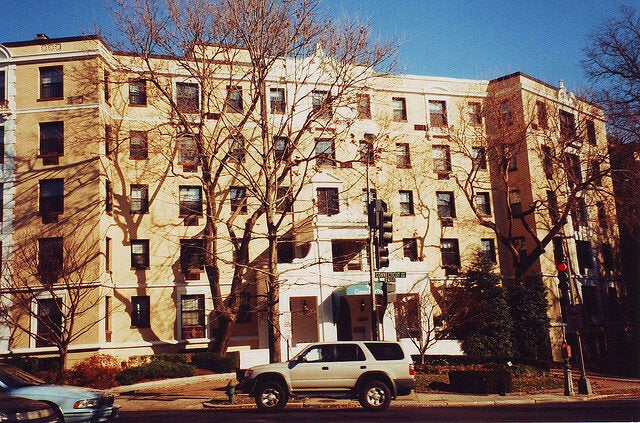 I moved into my first apartment last June. Before that, I'd lived my life in relatively spacious countryside homes and city terrace houses, and if I'm honest, I didn't consider the potential differences apartment life might brings. There are differences though; ones you might never have even thought about. The absence of an airing cupboard in my city-centre flat hit me pretty hard...
If you're thinking about moving into an apartment any time soon, here are some handy storage tips designed to help you make the most of your space.
This is likely to be the biggest item of furniture you're moving into your new pad, and that means it'll take up the most space. For this reason, look at all kinds of beds - even ones you've never liked the look of before or perhaps never even knew existed. Consider under-bed storage such as drawers or boxes that utilise the space available to you. Think about fold-out or fold-up beds, going for an elevated design that gives you living space underneath, or buying a small double rather than a king-size.
Stop keeping things you don't need
If you're anything like me, somewhere in a drawer, cupboard or box is a stack of birthday cards from three years ago; they're from work colleagues you don't really like or distant relatives you've only met once. Why do you still have them?! Keep the things that matter (scrapbooks are always a lovely to look back on), but bin the things that don't. This rule applies to packaging and paperwork of all kinds, but also to cosmetics, clothes, books, food and cleaning products too.
Apartment life takes some getting used to, and like any new relationship, it requires small changes to your everyday life and natural behaviour to make sure your lover is appeased. One of the important areas you'll have to compromise on with an apartment for a lover is shopping. From items of furniture (make sure they fit both in the flat and in the stairs or lift you use to access it) to food supplies (small cupboards can only ever be somewhat well-stocked) to even basics like how much toilet roll you buy, make sure you're not cluttering up your home unnecessarily every time you go on a shopping spree.
This is an unfortunate one if you're the only person in the flat who makes an effort with keeping on top of mess and general cleaning tasks, but it's ultra-important in an apartment. Even if yours is pretty spacious or has handy hidey-holes for storage, if you don't keep it tidy, you'll soon feel like you're living in one of New York's tiny micro-apartments. Try taking it in turns with your housemates and working out systems to make sure there's at least some group effort going into keeping the apartment nice.
For more lifestyle and home ideas and inspiration, visit Lauren's blog Take on the Road by clicking here.
Related