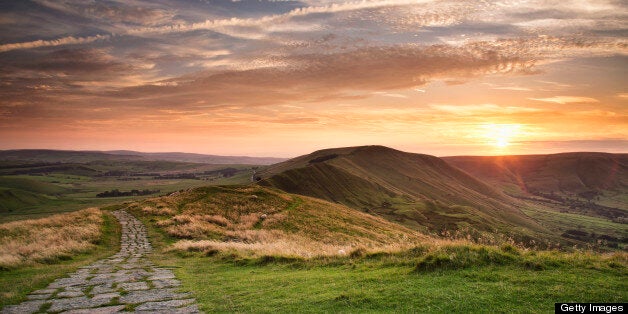 Britain is beautiful. It's easy to overlook this simple fact when you live here, when you've grown up here. VisitBritain has been embarking on the promotion of all things British this year, and I have to admit that their gloriously gorgeous TV adverts have gotten me pretty excited over the last few months.
From the loveliness of our coastlines to the fabulous fields of the countryside, this country has much to offer - to visitors and residents alike. I only recently realised that I haven't seen nearly enough of it, spending my time travelling abroad more than I have around my home nation. Here are three brilliantly outdoorsy locations that should be at the top of everyone's British bucket list.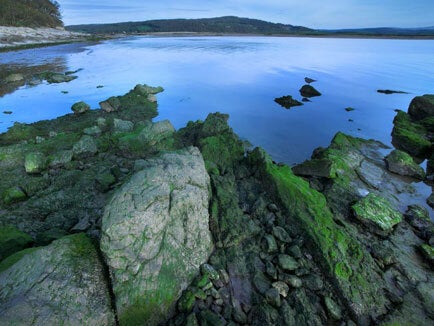 The mountainous region in North West England has long been lauded for its associations with the infamous William Woodsworth, as well as being home to Scafell Pike, the highest mountain in England. The whole area is a National Park located an unbelievable three thousand feet above sea level, but it has even more to offer on top of its natural landscape. Visit the Lake District for castles, stately homes, beautiful gardens and peaceful lakeside walks. For the more active, try your hand at rock-climbing or get the adrenaline pumping by travelling around by zip wire.
Spread across the counties of Lancashire and Cumbria, Morecambe Bay boasts 120 square miles of sand when the tide goes out. Just the thought of that makes my skin tingle. Outdoor adventures are aplenty with sailing, paragliding and parachuting among the best of the Bay's offerings. If that isn't enough to tickle your fancy, there's also a variety of wildlife and habitats to explore. Like a glorious scene from a David Attenborough programme, Morecambe Bay supports an astounding 224,000 wintering waterfowl and 20,000 breeding seabirds.
This rural location is full of lush green valleys and fells; for this reason, visiting it is a visual experience like no other. Afternoons spent exploring small market towns such as Clitheroe and Longridge and quaint villages will relax you completely, providing a charming flavour of Lancashire life. Fascinating Roman and Norman history, mystical literary tales and distinctive little shops - you won't be stuck for atmosphere or learning during your visit. If you're a bit of a foodie traveller (I certainly am), you'll be glad to hear about the marvellous Lancashire feasts on offer. Clitheroe in particular comes highly recommended as home to a mouthwatering food festival every August.
My personal pick in terms of accommodation is South Lakeland Parks who offer gorgeous holiday homes of all kinds to rent or buy in all three of the areas above.
For transport, travelling into the area by train is a great option with lots of services running to key locations. Visit National Rail for more information or to start planning your visit.
Related