On a summer's day in July, we leave behind a rain-flustered London in the middle of an otherworldly thunderstorm following Britain's hottest day in years. The train speeds through English countryside until we're in the darkness of the Eurotunnel, and then - in what seems like the blink of an eye - we find ourselves on French soil.
Our aim is to reach France's South, and we've chosen to avoid the stress, discomfort and time-wasting of airports by taking a combination of Eurostar and French regional trains down the country. This allows us to stop off and experience the diverse offerings of this tantalising country along the way, as well as appreciate the beauty of the French countryside as we travel onwards, contently gazing out of train windows.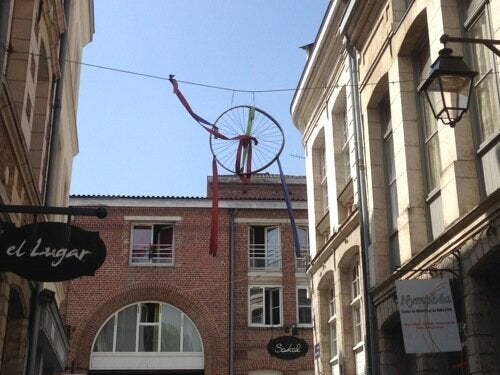 The first destination on our multi-stop journey is picturesque Lille, France's fourth-largest city. Located in the North of the country and just a stone's throw from the border with Belgium, there are noticeable Flemish influences on the city, especially in its architecture and its oldest and most historic part, known as Vieux Lille or Lille Old Town.
A wander around the city reveals a myriad of squares, each boasting its own important building. The historic district is centred around the Place du General de Gaulle, which boasts the impressive 17th century trading exchange Vieille Bourse. Nearby is the Opera House, which is worth a visit whether there is a performance going on or not; the architecture and grandeur of this venue is as splendid inside as out.
The town hall in Place Augustin Laurent was built in the 1930s and designed by acclaimed architect Emile Dubuisson. Its adjoining belfry, or clock tower, is over 100m high, and it's possible for visitors to climb to its highest point and take in stunning skyline views over the rooftops. Wartime monuments are another staple feature of Lille's architecture; dotted around the city, these grand structures are well-preserved and well-respected in equal measure.
Lille seems to perfectly combine sophisticated modernity with an intriguing history, its sidewalks full of cobblestoned pedestrian areas lined with trendy bars and cafes. On every corner you'll find vintage clothing boutiques, tempting little shoe shops, and stores specialising in funky custom lamps or quirky homeware and bakeware.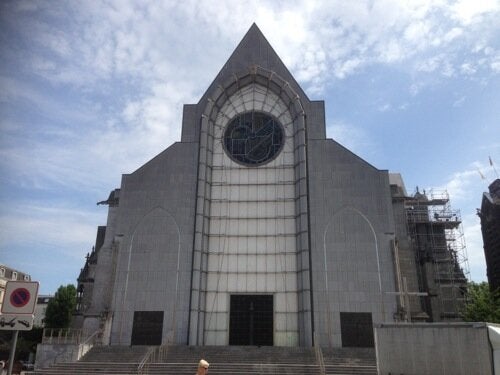 The iconic cathedral Notre Dame de la Treille is an enormous and incredibly strange structure. The church was started in 1854 but not completed until 1999, and it's a peculiar mix of the modern and the gothic. Unexpected restorations on the building have made it an edgy modern affair from the outside, its front façade being especially imposing. But within its walls are more traditional offerings, with beautiful and diverse side rooms, windows and ceiling designs.
Gare Saint Saveur, a former train station that has been converted into an exhibition space, is well worth a visit. Each season offers a different avant-garde art exhibition, bringing together experimental visual works from all over the world. We are greeted by the statue of a giant black baby with wings and a tail in the station's garden; its title is 'Angels and Demons' and this odd introduction sets the tone well for the edgy and mindboggling collection inside.
The final gift at the end of the exhibition is an immersive film from Singapore called 'The Cloud of Unknowing' - this visually beautiful but incredibly chilling tale features no dialogue, and has previously made its home at all the major global film festivals.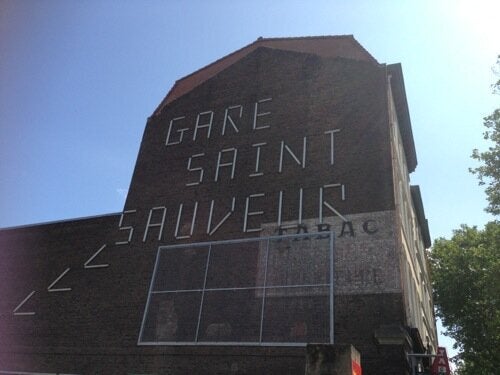 In the evening we head to Gastama, a hostel attracting a myriad of international travellers with a stylish gastro-bar-meets-pub that's popular with locals, and for good reason. This trendy spot has its own brand of beer on tap, as well as an impressive array of spirits and wines on its chalkboard bar menus. Televisions, pool tables, good music and friendly staff make this a must-visit stop for any Lille pub-crawl.
After just the right number of pints at Gastama on our final night, we head back to our hotel for bed. The next day will see us travel further south, where the Belgian influence is replaced by elements of a Mediterranean persuasion.
Eurostar trains to Lille are available to book from London St. Pancras International or connecting via St. Pancras from a range of regional train stations across the UK. First and second-class tickets are available for purchase, and can be booked online, over the phone or in person. First-class tickets incorporate a lovely meal including wine or beer - a relaxing start to any trip!
RailEurope is an easy, efficient and painless way to book train tickets in countries all over Europe, with each local service conveniently presented in your own language and in your own currency. First and second-class tickets are available, and you can book TGV, SNCF and other French train services in advance through their website.
Teletext Holidays offer an extensive number of destinations in France and around the world, from short city breaks to all-inclusive family holidays. For more information, visit their website here.
Lille Tourism arrange guided tours of the city and can assist with all aspects of planning a trip to Lille.