I was lucky enough to visit India for the first time this year, and I chose the tantalising city of Calcutta as my first destination to visit in the sprawling nation. I jumped on a plane - happily indulging in a heavenly premier seat on the long haul flight there and back - and headed East to explore a country I felt like I'd heard just about everything about already.
With so many people telling me not to miss out on so many different Indian locations, my head was spinning with possibilities - but two weeks spent in Calcutta turned out to be two weeks well-spent indeed. Here's my breakdown of what makes the city so special...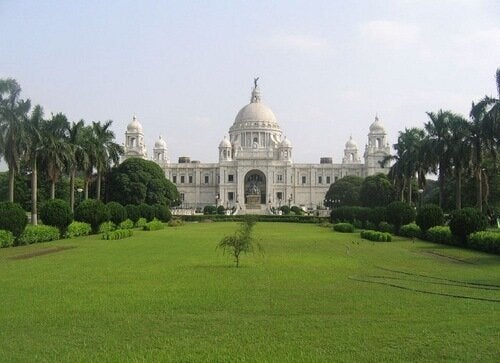 It has a fascinating history
As the former capital of the Kingdom of Bengal, Calcutta has always been an important city in India. For this reason, it boats many monuments paying tribute to an incredibly interesting colonial history--and this is partially what earned the city its nickname as "City of Palaces". One of the most famous monuments is the Victoria Memorial (pictured above), but there seems to be a building or a statue on every street that tells an important tale. A combination of visiting the sights and speaking to the locals will let you in on a powerful and complex history.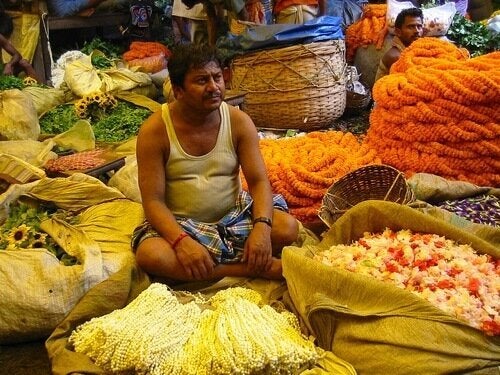 Rumoured to be a contender for the next UNESCO City of Literaturetitle, Calcutta is and always has been a significant cultural centre in India. From regular book launches to a lively music scene to theatre, film and dance on offer every night, this is a must-visit city for cultural travellers. If you love literature, plan your trip during the Calcutta Book Fair. If film's more your thing, check out the Calcutta Film Festival.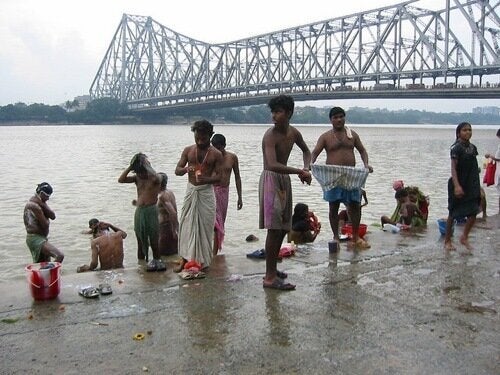 It's off the beaten track
The travel editor of a major national newspaper recently told me that holidaymakers only visit India once in their lifetime, and when they do, they'll only go to Bombay, Delhi or Goa. I was shocked and disappointed by this idea; imagine how much people are missing out by limiting their travels to only the tourist locations! If you're like me and you pride yourself on visiting places that are a little more interesting than the norm, that feel a bit more authentic, and aren't defined by throngs and throngs of tourists, Calcutta is definitely one to add to your list.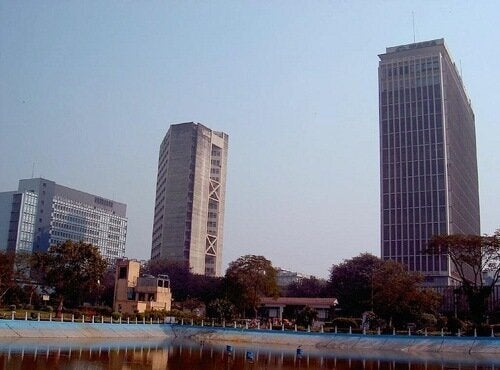 It's a great add-on destination for your big trip to India
And even if you are a holidaymaker who'll only visit India once, Calcutta makes an excellent and easy addition to a trip to any other Indian destination. Jet Airways operates a huge number of domestic flights from city to city in India through its economy JetConnect arm, all for unbelievably reasonable prices. Planning two weeks in Bombay? Pop over to Calcutta for a long weekend with a direct flight. Travelling in the South? Stop in Calcutta on your way back up through various flight options. It's worth the stop-off.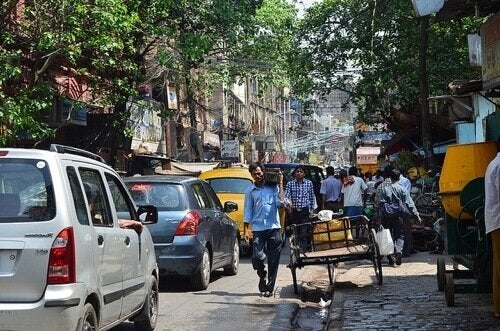 It's brimming with the old and the new
One of the reasons I wanted to visit Calcutta was because of Amit Chaudhuri's excellent creative non-fiction text "Calcutta: Two Years in the City". In the book, he talks a lot about how Calcutta is full of heritage and modernity, of the old and the new existing alongside each other. On Park Street--the city's most Westernised, modern and urban street--there are international brands alongside boney beggars hoping for a rupee or two. It's incredible to walk the streets of Calcutta and see the contradictions Chaudhuri talks about.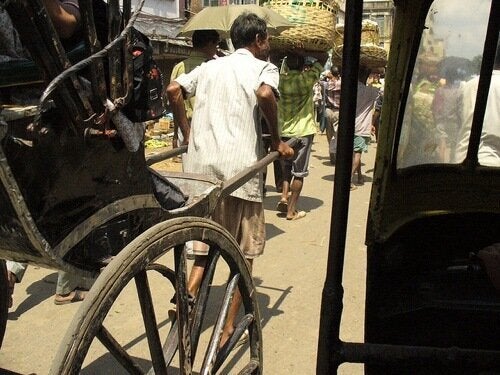 Michael Douglas Bramwell via Flickr
Jet Airways flies from London Heathrow to Calcutta daily via both Mumbai and Delhi, and prices start at a very reasonable £570 per person return in economy and £2,800 per person return in premier. Premier perks include Sky Lounge access at Heathrow and super-comfy flat-bed seats on the flight.
The Bodhi Tree Guest House in the Swiss Park area of Calcutta is a boutique hotel and a city oasis. Its unique Indian-themed rooms start at around £25 per night for a double, and on-site there's free WiFi, a cafe/mini-restaurant, an art gallery and a borrowing library.