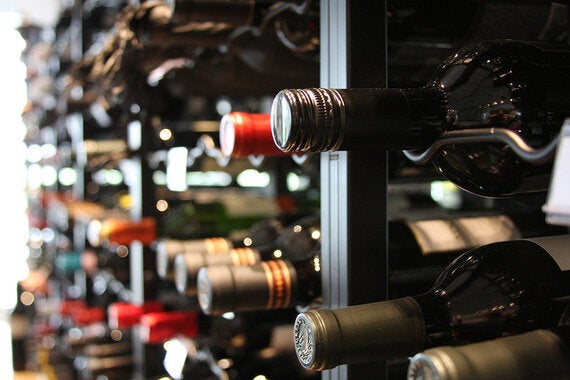 It's Friday night. It's been a long week, and a glass of wine is calling.
While you traipse to the shops to buy a bottle of red, or pull a boring bottle from the cupboard, think of the few lucky enough to have a wine cellar in their own home. Imagine hopping to it, pulling out a bottle of vintage and enjoying that instead. Wouldn't that just be better?
You may think of this as an unattainable luxury, preserved for the very rich or those with sprawling houses with rooms to spare. However, this simply isn't true. With some careful planning, an impressive wine cellar is a realistic aspiration for all.
If this sounds good to you, follow our easy, four-step guide to creating your own wine collection in your own space. Whether you live in an expansive country house or the smallest of city-centre apartments, you'll have room to build a sanctuary for your wine to age.
The most important decision to make when setting up your cellar is location. While in theory, it can go anywhere - a wine cupboard could pass for a cellar if you're truly pressed for space - there are a few extra requirements that need to be considered.
Firstly, wine must be held in areas of limited light. In addition to problems caused by temperature flux, wine does not survive under UV light and will quickly turn bad. The area you choose for your wine storage will therefore need to be dark, which is why wine is traditionally kept in a cellar. However, dark cupboards or corners could work equally well, provided they could be cut off from other areas of the house.
Secondly is size: a cellar need not necessarily be as large as you think. For example, a 200 bottle collection needs only 30 square feet of space. However, consider how long you'd like to keep your collection for, how much you'd like to bulk-buy the contents of your cellar.
It is important that the temperature of your cellar is both consistent and cool. Irregular temperatures could cause damage to the cork or seepage.
Warm wines age significantly quicker than those kept in regulated temperatures, and anything kept too warm can start 'cooking' - a process which results in flat aromas and flavours.
The ideal temperature is around 12 degrees Celsius, and can be controlled using regular cooling units such as air conditioning. This is imperative, especially when Malolactic fermentation can set in, causing an unwanted taste. I discovered an independent wine merchant, Yapp Brothers who commented further on the matter, particularly within their 'Acid House' post.
The ideal level of humidity is around 57%, and needs to be regulated to protect your wine's cork. Humidity can be controlled using a wine-specific cooling unit, which monitors and adjusts temperature in addition to water levels in the air.
Alternatively, simply having a small water feature (a bucket will suffice if you're on a budget, ranging to an indoor waterfall if you're on the opposite end of the scale!) will add enough moisture to the atmosphere.
This one is really down to personal preference; how you want your display to look. Traditionally, wine is kept on its side - the wine being against the cork keeps it moist and prevents drying and crumbling. For short - medium storage, this is less important, but sideways wine storage does save space and increase accessibility, so may be something to consider! A few nice examples I found can be shown using Amazon.
These simple steps ensure that almost anybody can create a great wine collection in their own home. Let us know how it goes in the comments below!